Discover more from Token Dispatch
Your daily new frontier-tech dispatch on blockchain and artificial intelligence. Handpicked and crafted with love by human bots 🤟
Over 12,000 subscribers
Is this the end game for SBF?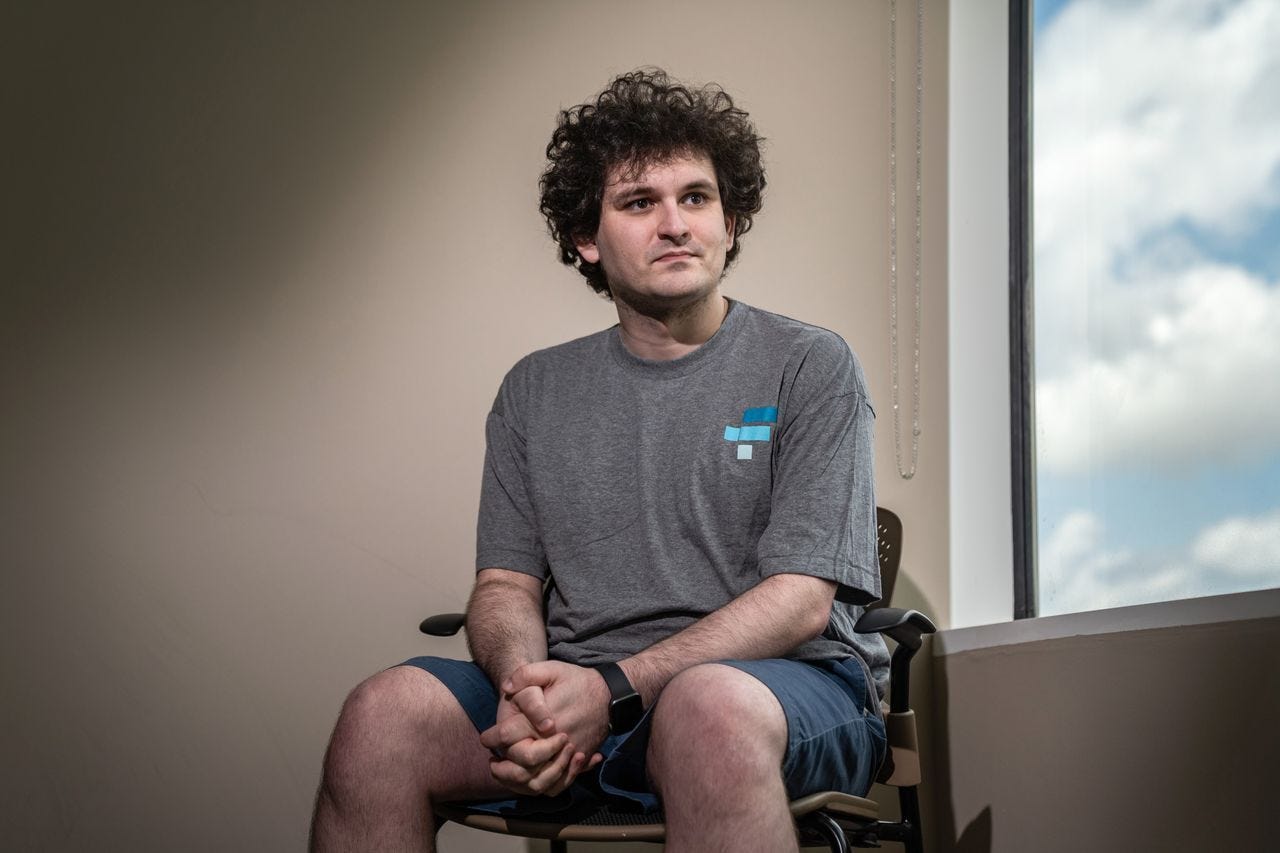 In the last couple of months, we witnessed Sam Bankman-Fried's ( popularly SBF) empire crumble. And now, the Royal Bahamas Police Force arrested the former FTX CEO.
The arrest comes just a day before the SBF was scheduled to testify before the US Congress hearing.
Here is a quick look at the events that led to the arrest:
CoinDesk report revealed Bankman-Fried's crypto trading firm Alameda had $14.6 billion in assets as of June 30, most of them being the FTT token accounting the majority of it.

CZ announces Binance will sell off its substantial holdings of FTT.

SBF claims all is well with the crypto exchange.

FTT token falls below $22 level announced by the CEO of Alameda Research, resulting in a 75% freefall.

Binance announces its intention to acquire FTX.

Binance pulls out of the deal.

FTX, FTX.us, Alameda and dozens of subsidiaries file for bankruptcy in the US.

SBF resigns as CEO and was replaced by John J. Ray III, who famously oversaw the liquidation of Enron.

Crypto platform BlockFi files for Chapter 11 Bankruptcy in New Jersey, citing exposure to FTX as a major factor in their collapse.

SBF and various celebrity endorsers of FTX are sued in Florida federal court by Edwin Garrison, an FTX investor, alleging deception of clients.

US prosecutors in New York examine the possibility that SBF manipulated the prices of TerraUSD and Luna to benefit the entities he controlled.

SBF is set to testify before the US Congress hearing on Tuesday

US government files criminal charges against him.

SBF arrested!
The charges could include wire fraud, securities fraud, money laundering, and related conspiracy charges, and he will appear in magistrate court on Tuesday.
Also, the SEC released a 28-page complaint, and CFTC dropped a 40-page complaint against SBF.
Not just Bankman-Fried but some other troubled crypto firm founders are also in trouble. This includes Terra founder Do Kwon and the founders of Three Arrows Capital.
According to reports, Do Kwon, the "crypto fugitive", has now relocated to Serbia in response to the latest investigation by South Korean authorities.
And as liquidators seek to wind down the failed crypto fund Three Arrows Capital, a New York bankruptcy judge has agreed to issue subpoenas against the founders Su Zhu and Kyle Davies.
Canadian regulators increase restrictions on cryptocurrency trading platforms
In a statement released Monday, the Canadian Securities Administrators (CSA) outlined tighter guidelines for cryptocurrency businesses.
Companies will be prohibited from providing Canadian users with leverage or margin, and they will have to hold the assets of their Canadian clients separately from their proprietary business.
Additionally, there will be stricter licencing enforcement for platforms outside of Canada that provide services to Canadians.
In August, businesses engaged in cryptocurrency were informed that to function while pursuing complete registration, they must submit a pre-registration undertaking (PRU).Securities regulators are cracking down on unregistered businesses while specifically naming popular platforms like KuCoin and Binance for their failure to obtain authorization.
Chinese Police Arrest Group for Laundering $1.7B in Crypto
Chinese police have detained 63 persons suspected of using cryptocurrencies to launder up to 12 billion Chinese yuan ($1.7 billion).
The group began converting proceeds from pyramid schemes, fraud, gambling, and other illegal acts into Tether (USDT) in May 2021, according to a statement from the Public Security Bureau of Tongliao, a city in Inner Mongolia in northern China.
Law enforcement claims that the inquiry started when a local bank had a massive increase in deposits totalling more than 10 million yuan, setting off the bank's anti-money laundering procedures.
The gang began operating illegally in May 2021, the same month the Chinese government enacted a broad prohibition on cryptocurrencies, punishable by penalties and even jail time for those found guilty of using them.
Even so, China continues to host illicit crypto activities using proxy servers and virtual private networks (VPNs).
The original goal of the crackdown was to lower carbon usage. Since then, the Chinese government has started distributing its virtual yuan currency.