Discover more from Token Dispatch
Your daily new frontier-tech dispatch on blockchain and artificial intelligence. Handpicked and crafted with love by human bots 🤟
Over 12,000 subscribers
Japanese publisher Square Enix joins Enjin to release Final Fantasy NFTs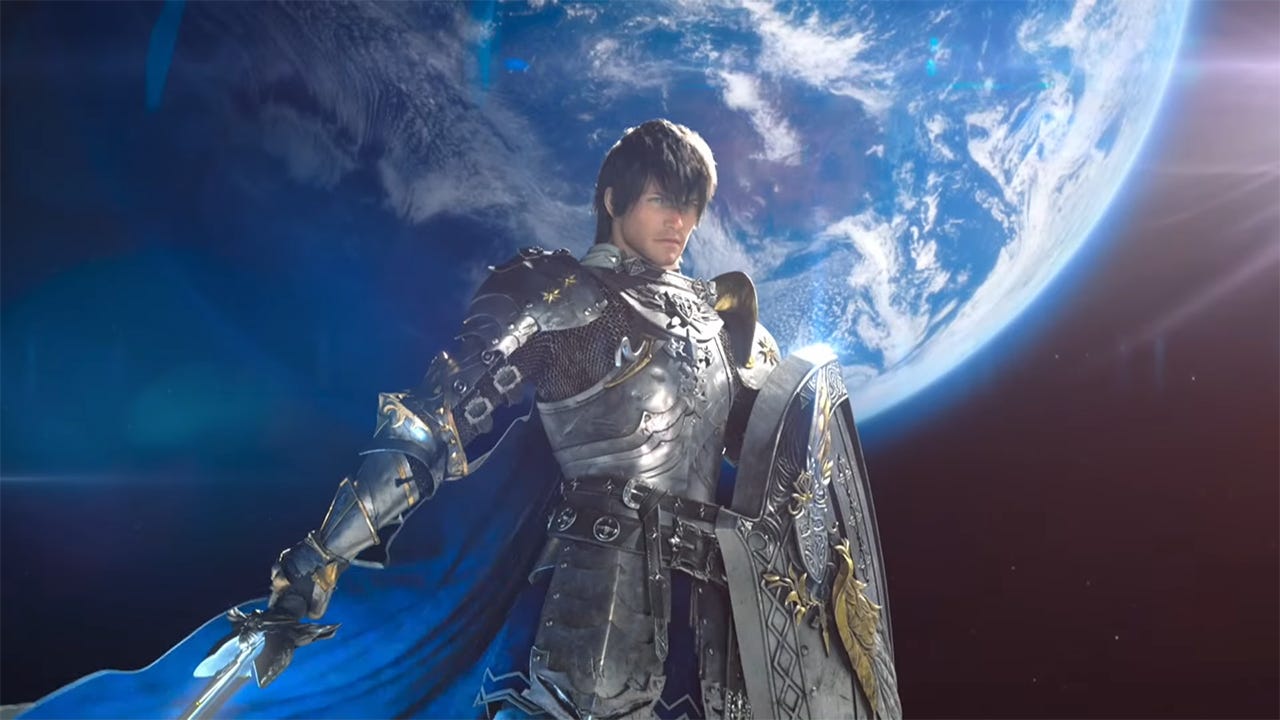 The final fantasy, the game that features a bunch of planet savers, is getting its NFT version soon.
The creators, Square Enix, have partnered with blockchain gaming firm Enjin which will store Square Enix's tokens on its Efinity blockchain.
Here's everything we know:
Not just NFTs, to commemorate the game's 25th anniversary, there will be physical collectibles based on the smash role-playing game (RPG) Final Fantasy VII.

From July 21 through July 23: The collectibles (which are currently available for preorder online) will appear at San Diego Comic-Con.

In spring 2023: Square Enix will first release packs of physical trading cards. Costs $4 per six-card pack, and each comes with a code to redeem for a single NFT trading card minted by Enjin on its Efinity platform.

In November 2023: the limited edition action figure of Cloud Strife, the game's beloved protagonist, will be released.

You can also get a certificate of authenticity for both the standard and digital plus editions. But only the latter comes with an additional NFT(the action figure).
Enjin's Efinity platform is a Polkadot Parachain. Meaning, that the platform allows for cross-chain compatibility and makes it easy for those who have NFTs on other blockchains.
From investing in Sandbox in 2020 to supporting the funding round of Bitcoin gaming startup Zebedee just two days ago, Square Enix has been dipping and splashing its toe in the web3 world for a long time now.
Microsoft's Minecraft to Ban NFTs
Minecraft has finally made a statement on NFTs.
It says Blockchain technology will soon be prohibited on independent game servers managed by players and creators, and Minecraft will also forbid the usage of its visuals in NFT initiatives.
But why? The firm wants all players to access the same functionality and content. They explain that NFTs have the potential to develop models of scarcity and exclusion that are at odds with their rules and the spirit of Minecraft.
They worry that some third-party NFTs might not be dependable due to the rise in crypto-related cybercrimes and could cost players who purchase them.
"Blockchain technologies are not permitted to be integrated inside our Minecraft client and server applications, nor may they be utilized to create NFTs associated with any in-game content, including worlds, skins, persona items, or other mods."
This was a significant setback for initiatives like NFT worlds, which sells virtual land plots that can be used on a private Minecraft server and converts Minecraft assets into NFT collectibles.
Ethereum's Kaleido collaborates with Polygon for web3 adoption
Polygon is back with yet another collaboration!
Enterprise Ethereum platform Kaleido is collaborating with the well-known scaling service Polygon, bringing the long-awaited convergence between public and private blockchains one step closer.
Polygon Edge, unveiled on Thursday at Ethereum's annual community conference, EthCC, in Paris, provides companies with an approachable, cloud-based system connected to the Ethereum mainnet.
Polygon Edge gives businesses a choice of high to zero gas price options depending on the transaction requirements.
Blue-chip corporations have always looked to develop private blockchains to maintain control over their data and adhere to current legislation. Companies interested in using private blockchains can now utilize the benefits of public blockchains with this collaboration.