Discover more from Token Dispatch
Your daily new frontier-tech dispatch on blockchain and artificial intelligence. Handpicked and crafted with love by human bots 🤟
Over 12,000 subscribers
Jewellery brand Tiffany and Co. to launch CryptoPunk pendants at 30 ETH each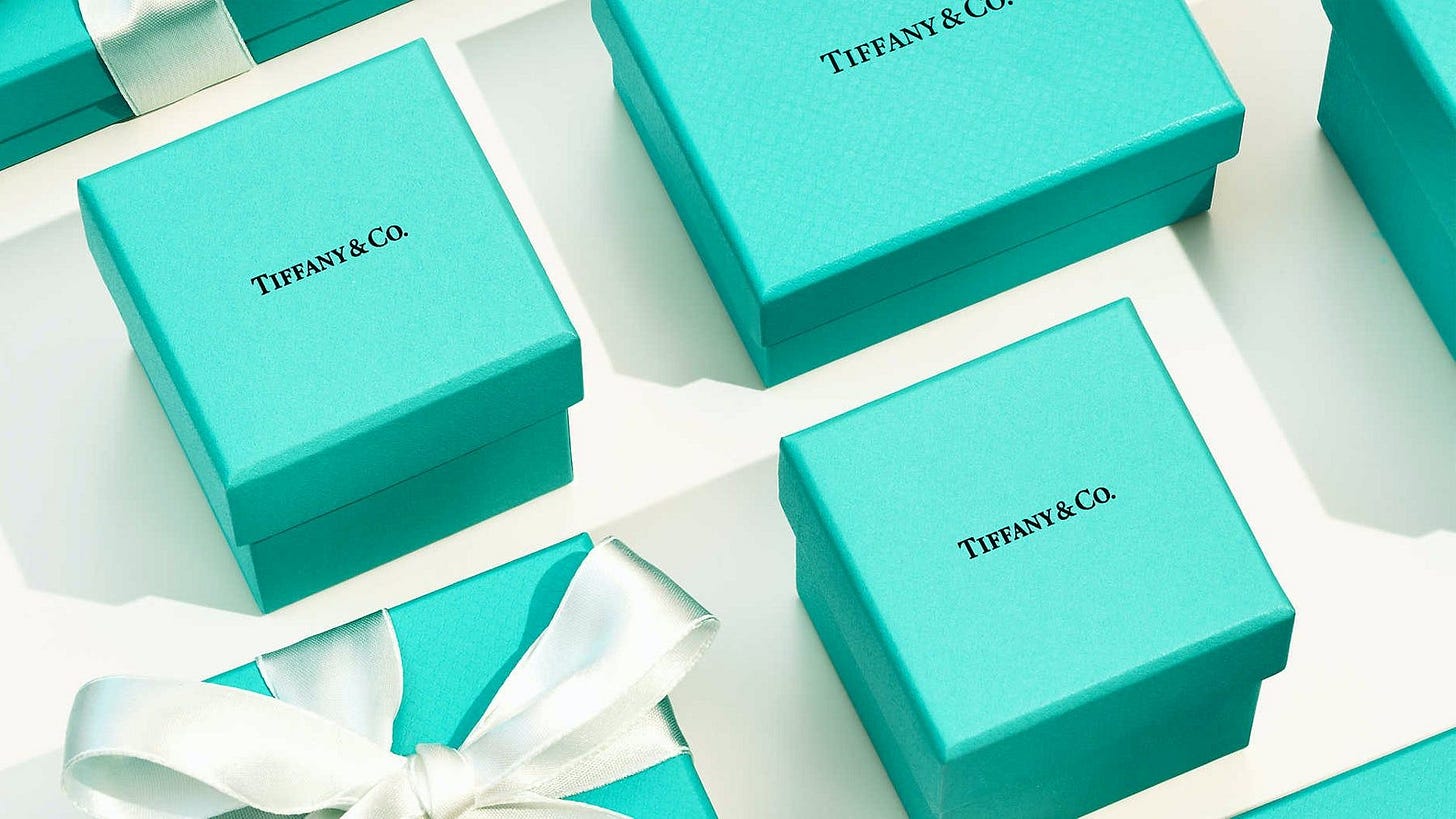 30 ETH, 30 diamonds and 250 pendants — The talk of the town now. Tiffany & Co. is making a big move in the  NFT world but in its own unique way.
First off, let's see how the luxury jewellery brand teased us in the past months:
March - Bought an Okapi NFT for $380,000 and set it as the profile picture on Twitter.

April 1 - On April fool's day, dropped TiffCoins, a limited-release of 400 18-karat gold coins.

April 7 - The company's Vice president Alexandre Arnault showed off his CryptoPunk NFT as a rose gold-and-enamel pendant.
And now, the brand announced the launch of 250 diamond and gemstone encrusted pendants, exclusively available for CryptoPunk owners to purchase for 30 ETH (around $50,000).
Buyers will receive digital and physical versions of the jewellery. Basically, the holders get to flex their CryptoPunks.
The NFTiff token sale will begin on August 5 at 2:00 pm UTC and will only be available for purchase NFTiff tokens via its website.
Each CryptoPunk owner can buy up to three NFTiffs. If all 250 pieces are sold at current pricing, the brand could profit more than $12 million in ETH.
The pendants can be customised with 87 distinct attributes and 159 colours, while the pendant itself will be made of 18-Karat rose or yellow gold, based on the NFT's colour palette.
Blockchain firm Chain has partnered with NFTiffs to help facilitate the sale.
Twitter is divided about the 30 ETH pricing. Some called it a "corporate cash grab", while others see it as a great marketing move.
Anyway, Is $50k a big amount for a tiffany customer? Highly doubt it!
Miami Collabs With TIME, Mastercard and Salesforce to Sell 5000 NFTs
The city of Miami is back with its latest crypto initiative.
The city is well-known for having a pro-crypto mayor, and it even has its own cryptocurrency, the Miami Coin.
This time, Francis X. Suarez, the mayor of Miami,  is collaborating with Time, Mastercard, and Salesforce to release 5,000 NFTs created by the 56 local Miami artists representing the city's 56 square miles.
Time will direct the strategy, build the creative, and roll out the campaign. Mastercard will grant holders access to exclusive perks, including tailored private city tours and special events at local eateries.
The NFT drop will be handled by salesforce's new product, NFT Cloud, which aims to let organisations "create linked experiences across the real and digital worlds. The projected launch date is in December 2022, and it will use the Ethereum blockchain. In the upcoming months, application details for interested artists and further information regarding the NFT drop will be made public.
Muse to Release First-Ever Chart-Eligible NFT Album on Serenade
Muse, a British rock band, has revealed that it will release their upcoming album on Serenade, an "eco-friendly" NFT platform built on Polygon.  The group will release "Will of the People," their eighth studio album, on August 26.

The album will be accessible both physically and through streaming services. Muse fans who purchase the NFT will receive a high-resolution, signed FLAC copy of the album. Additionally, their names will feature on the unique, ongoing list of buyers. The collection consists of 1000 NFTs, each costing £20.
Muse is not new to the worlds of blockchain and NFTs. It partnered with Dapper Lab's CryptoKitties to develop a collection based on its album Simulation.