Discover more from Token Dispatch
Your daily new frontier-tech dispatch on blockchain and artificial intelligence. Handpicked and crafted with love by human bots 🤟
Over 12,000 subscribers
In the face of fan backlash, K-pop band BTS moves on with NFTs.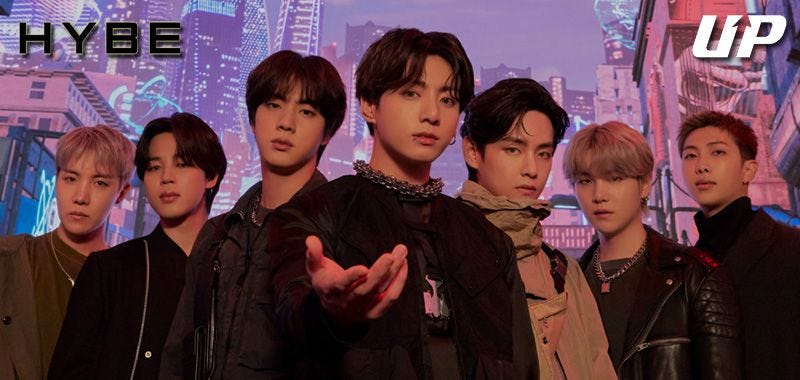 Despite widespread protest from BTS's millions of fans, the management agency for the South Korean boy band is moving through with plans to produce non-fungible tokens (NFTs).
Fans of BTS flocked to Twitter to protest the environmental impact of NFTs after entertainment firm Hybe announced plans to introduce a range of NFTs based on its catalogue of singers earlier this year. Despite BTS fans' environmental concerns, the band's management agency, Hybe, has confirmed that its plans for NFTs will go through. In November, Hybe announced a partnership with top Korean crypto exchange Dunamu, but after the backlash from fans, they confirmed that they are going ahead with the project.
Hybe has not yet revealed the blockchain used to host the NFTs. Dunamu's NFT business development and strategy manager, Kim Min-jung, told the Wall Street Journal that the platform would have a limited impact on the environment. "Its carbon footprint is almost negligible," he said
BTS members' physical photos are greatly sought, with some reaching thousands of dollars on the internet. Hybe made nearly $200 million in retail and licence sales in 2021, largely thanks to BTS figurines, prints, and other merchandise.
"We believe NFTs have the potential for expansion and hope they will provide fans with more varied experiences and opportunities to express themselves," John Kim, project lead, HybeAmerica.