Discover more from Token Dispatch
Your daily new frontier-tech dispatch on blockchain and artificial intelligence. Handpicked and crafted with love by human bots 🤟
Over 12,000 subscribers
Lacoste becomes the latest fashion brand to venture into Web3 with NFT launch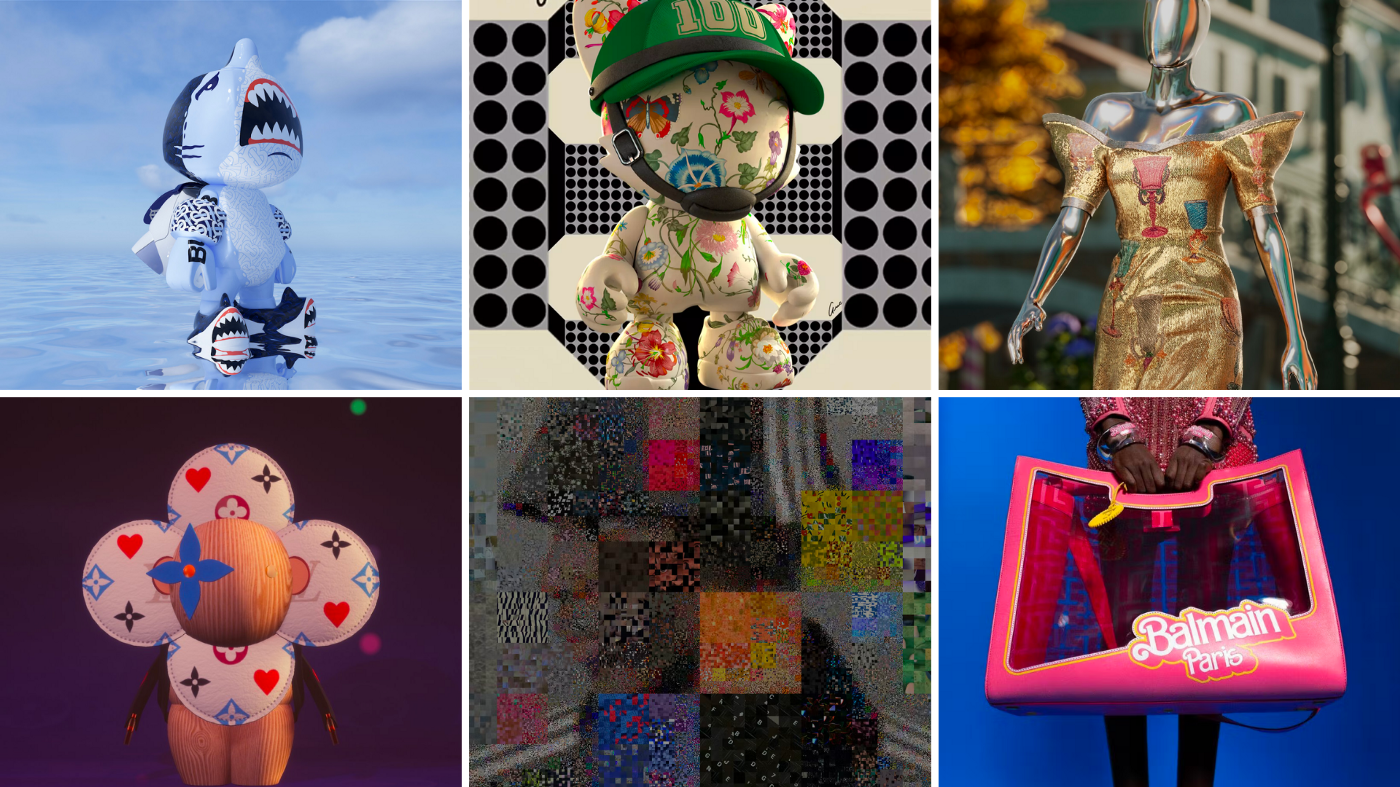 The Metaverse holds the key to fashion's future! We've had plenty of evidence to back up that claim for the past two years. Metaverse fashion week was one of the most well-attended events in 2022, with over 60 fashion designers displaying over 500 creations.
Major fashion houses like Gucci, Balenciaga, Dolce & Gabbana, and Louis Vuitton have been hurrying to have a foothold in the Web3 space. Stunning collaborations have also happened recently. Balenciaga partnered with Epic Games (the creators of Fortnite) to create virtual wearable accessories and weaponry that players could purchase in the Fortnite metaverse.
Balmain launched an NFT-backed ecosystem, Prada announced its  NFT debut, and Condé Nast announced the launch of its own Web3 team. Many businesses have also begun accepting cryptocurrency as a form of payment.
Altogether it feels like a collaborative effort from brands, Web 3 firms and communities to build something extraordinary.
What draws the fashion industry to the web3 is its inclusivity, diversity, and sustainability, in addition to the immersive experience, actual ownership, and more accessible monetization methods. These are the factors that can make people excited about it. Web3 just breaks every barrier completely, and you can be anything or anyone and wear anything in Metaverse. The possibilities are endless, and brands have to seize them!
On Tuesday, French apparel brand Lacoste released its NFT project UNDW3, pronounced "underwater".
UNDW3 is described as "a journey allowing [Lacoste] community members to experience collaborative fashion in a new creative way." According to a press release by the brand, "collectors [of UNDW3 NFTs] will be able to access a pioneering ecosystem as well as digital, physical and experiential benefits from the Lacoste world, such as co-designed products reserved exclusively for them,"
Lacoste dropped a collection of 11,212 NFTs as a homage to René Lacoste's first polo model, the L1212. The NFTs, which feature a crocodile breaking the surface of the sea, are priced at ETH0.08.
This isn't the first time Lacoste has dabbled in the Web3 world. In March, the company partnered with Minecraft to create Croco Island, a digital space within the famous video game. Furthermore, the release of UNDW3 comes just a week after the company opened a Discord server, which received 30,000 subscribers in the first two days.
"UNDW3 attests to our desire to accompany the phenomenon of decentralization driven by Web3, and bears witness to our ambitions in this area as well as to the power of our brand: to bring together our communities and connect cultures around the crocodile [logo], a true rallying sign throughout the world, by proposing an experiential, interactive and co-creative universe," said Catherine Spindler, the chief brand officer at Lacoste.
Web3's main goal of simulating human interactions and producing digital, genuine life-like experiences goes hand in hand with the clothing and fashion industries. Businesses in the fashion sector must begin preparing now or risk losing their competitive advantage once the virtual world takes over.
A crypto startup which claims its "stripe for NFTs" raises $26M.
NFTport, an NFT infrastructure firm, has raised $26 million in Series A funding. The company claims to be the Stripe for NFTs, which means it will provide APIs that will allow developers to build and ship NFT-based products quickly. According to one of its APIs, users can convert photographs, movies, audio, game assets, tickets, and books into NFTs for free.
Taavet+Sten, the investment entity of Taavet Hinrikus and Sten Tamkivi, and Atomico led the funding round along with Filecoin creator Protocol Labs, Polygon co-founder Jayanti Kanani and Polkadot co-founder Jutta Steiner, among others.
According to the firm, a significant portion of the funds will be used to scale the existing infrastructure, assist developers in building on top of them, and introduce new blockchains and functionality.
"We have high conviction in a shift towards increased digital ownership powered by NFT technology and the potential for NFTs to become a new asset class," said Atomico partner Irina Haivas in the press release. "However, a lot of the infrastructure required to underpin the widespread adoption of NFTs and other Web 3 technologies still needs to be built, and this is where NFTPort comes in."
Another interesting functionality that the company provides is APIs for data, minting, and counterfeit detection. NFT data from the Ethereum, Polygon and Solana blockchains are accessible via data APIs. Developers can use Minting APIs to deploy, administer, and adjust NFT smart contracts without writing any smart contract code. The counterfeit detection interface verifies that an NFT has never been minted before on any of the supported blockchains.
OpenSea migrates to Seaport protocol in a bid to lower transaction costs.
OpenSea, the most popular NFT marketplace, is redesigning its back end by switching from the Wyvern protocol to its Seaport protocol. According to the blog post, the decision could drastically slash transaction costs on the platform, lowering "gas" expenses by "approximately 35 per cent based on last year's data." The switch is expected to save subscribers $460 million over the following year.
Users would no longer be required to pay a one-time setup cost, saving the corporation an estimated $120 million annually. They're also working on new features like allowing creators to define multiple payout addresses and the ability to list various NFTs in a single transaction.
"Seaport is a game-changer, it's open-source, inherently decentralized, and a modern foundation that will help us (and any teams using it) build and release new features more quickly," OpenSea said in the post.
According to OpenSea, it does not own or operate the Seaport protocol but instead builds on top of it. In closing remarks, the company indicated that it is still "hiring across the board." This is in stark contrast to the mass layoffs announced by several cryptocurrency companies, most recently BlockFi and Coinbase.