Discover more from Token Dispatch
Your daily new frontier-tech dispatch on blockchain and artificial intelligence. Handpicked and crafted with love by human bots 🤟
Over 12,000 subscribers
Luxury brand Balenciaga is thinking 'long-term'; starts accepting crypto payments in ETH and BTC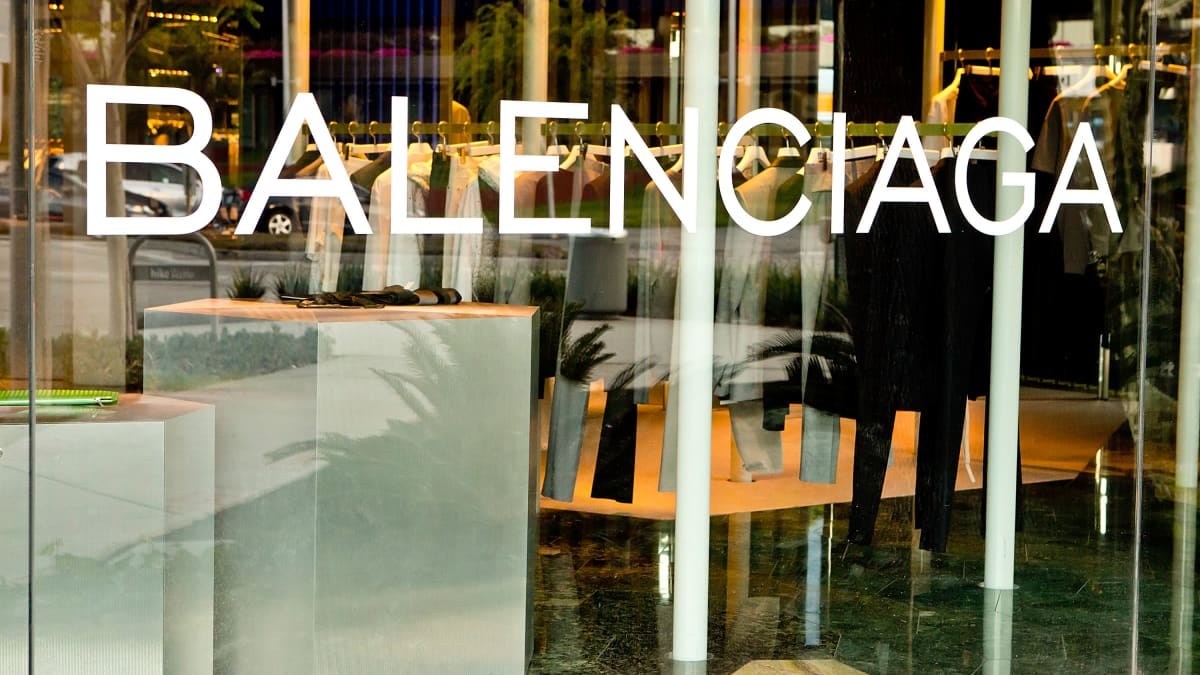 It could be the pandemic that has pushed big brands to venture into NFTs, but it's pretty clear that fashion NFTs are here to stay even after the pandemic era.
Brands are being forced to evolve in order to engage younger, more conscientious customers. There is a greater need to increase the push to significantly improve the customer experience through the implementation of cutting-edge technologies like blockchain and We3.
NFTs appear to be the cornerstone for fashion brands to venture into this hot space. To gain attention in this competitive market, the fashion industry has embraced NFTs as branding and marketing tools.
The rise of NFTs provides fashion brands with the opportunity to capitalise on a new generation of shoppers who are extremely tech-savvy, extremely enthusiastic about digital content, and are interested in highly-priced unique novelties.
Morgan Stanley, an American multinational investment bank and financial services firm, forecasts that the metaverse will present a more than $50 billion opportunity for the luxury fashion industry over the next decade, with a $22.6 billion market for luxury NFTs included. With the increasing convergence of the physical and digital worlds in recent years, this appears to be a very realistic prospect.
Adidas collaborated with the popular NFT collection Bored Ape Yacht Club, Dolce & Gabbana took part in Decentraland's first Metaverse Fashion Week, and Puma collaborated with ARTISANT to create virtual wedding fashion. Furthermore, Gucci, Louis Vuitton, Burberry, and Jimmy Choo are among the many high-profile brands incorporating NFTs into their marketing strategy. Some of these brands are also forming strategic alliances with celebrities through NFTs. Now fashion brands are starting to accept crypto payments as well.
Gucci announced earlier this month that it would begin accepting crypto payments online and in five of its stores. Gucci currently accepts payment in Bitcoin, Bitcoin Cash, Ethereum, Litecoin, Dogecoin, and Shiba Inu.
Balenciaga, the French luxury fashion label, announced the formation of an in-house metaverse business unit in December. While the label's CEO, Cédric Charbit, declined to discuss the unit's plans or long-term strategy, he did say that he sees "the metaverse as a country," a market just as important as any that the brand currently operates in.
According to The Wall Street Journal, Balenciaga will begin accepting Bitcoin and Ethereum as payment online and at select brick-and-mortar locations starting next month.
Initially, cryptocurrency payments will be accepted at the fashion house's locations on Madison Avenue in New York and Rodeo Drive in Beverly Hills. Demna Gvasalia, the creative director of Balenciaga, announced on Instagram that the brand would accept cryptocurrencies for website transactions.
The French luxury fashion house has also announced the launch of the "Cristóbal Balenciaga: To the Moon" NFT collection on the Crypto.com NFT market. The NFT collection was created in memory of Cristobal Balenciaga, the company's founder, who founded the company in 1919 and was later purchased by French luxury conglomerate Kering.
The recent decline of the cryptocurrency market may be a concern for many individuals and businesses with exposure to the asset class, but not for Balenciaga. The company stated that it is "thinking long-term" and that short-term fluctuations are "nothing new."
Now that's exactly what we are trying to say; those who think long-term will not be troubled by midway turbulence.
Magic Johnson Launches NFT Collection on NBA Top Shot
Earvin "Magic" Johnson, the basketball star, is the newest athlete to enter the digital art industry, launching "The anthology: Magic Johnson" NFT collection on NBA Top Shot. Johnson won five NBA titles with the Los Angeles Lakers from 1979 to 1996. He was a 12-time All-Star and was selected Finals MVP and league MVP three times apiece.
According to the NBA Top Shot website, the collection will be released on June 7 and will consist of 1,600 NFT packets featuring moments from Johnson's career, with each pack costing $399. The company said 1,200 of the packs would be airdropped to people with a Top Shot score of at least 150,000, and the remaining 400 will be freely available regardless of a buyer's score.
The Flow Blockchain, introduced by Dapper Labs in 2019, is used in NBA Top Shot. Flow is a proof-of-stake blockchain created specifically for NFT collectibles and crypto games. In March, a former Laker, Metta World Peace, collaborated with Blanksoles to release a series of sneaker-themed NFTs called Metta Designsoles on Solana.
Social-media disruptor project Liberty to run on Polkadot's Blockchain network.
Project Liberty, financed by real estate mogul Frank McCourt aimed at challenging today's social media systems, has found a home on Polkadot, Ethereum co-founder Gavin Wood's framework of parallel blockchains.
Last year, McCourt, a former owner of the Los Angeles Dodgers baseball team, set aside $100 million to challenge the present structure of social media, which he claims is plagued by data privacy and user manipulation issues that cannot be addressed through legislation.
According to him, the solution is an open-source, publicly owned infrastructure dubbed the Decentralized Social Networking Protocol (DSNP) that centres the internet around people rather than massive data-harvesting platforms.
"We started last year and looked deeply at over 30 different projects and ultimately concluded Polkadot has characteristics that make it particularly adaptable for social networking," Woodham said. "We're working with the Polkadot team at Parity Technologies designing for scale, latency and low-cost volatility for messaging, which is essential for social networks. You don't see that with other chains."
Polkadot's parachains, which are parallel but connected blockchains, are being used by many projects. Special auctions have been held to award coveted parachain spots to projects backed by user groups. There is a category of initiatives aimed for the common good within Polkadot's parachain ecosystem, which could potentially include Project Liberty.
According to Woodham, a token associated with Project Liberty is also in the works. More information will be released later this year.