Discover more from Token Dispatch
Your daily new frontier-tech dispatch on blockchain and artificial intelligence. Handpicked and crafted with love by human bots 🤟
Over 12,000 subscribers
Man behind the iPod to build new crypto hardware wallet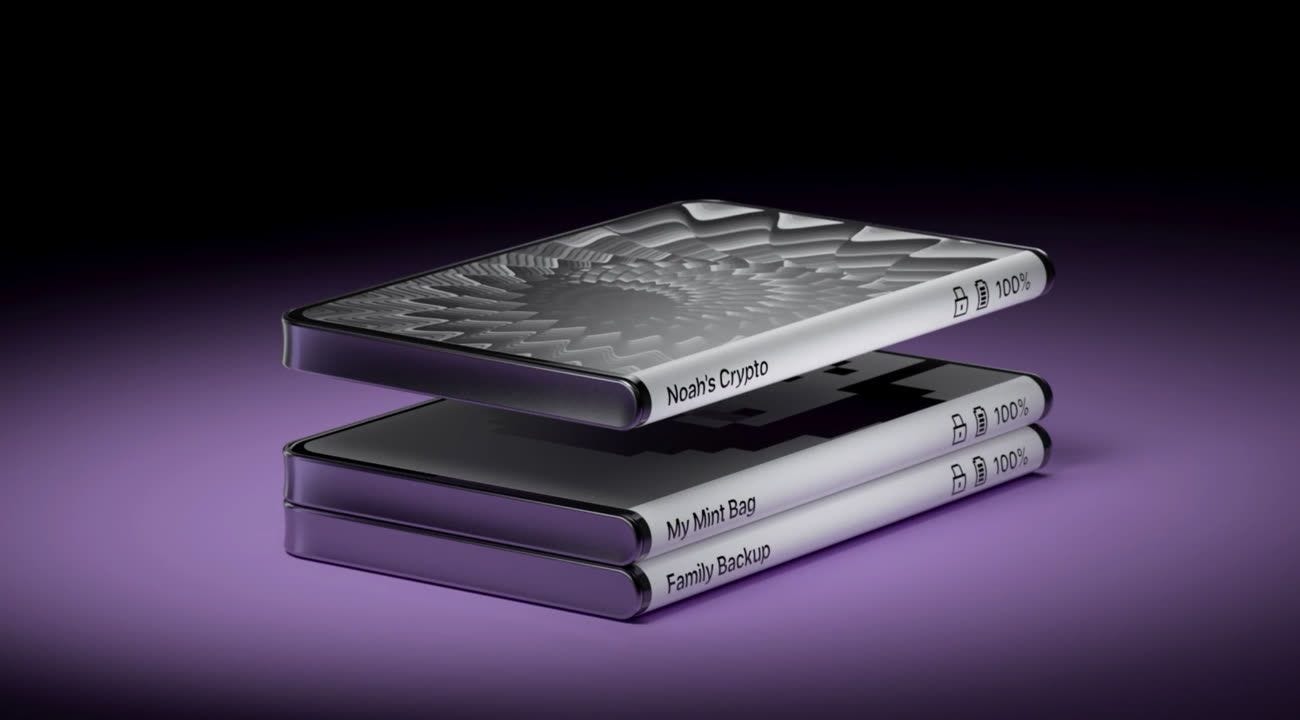 If Ledger's new offline crypto wallet reminds you of iPod, it's no coincidence.
The crypto wallet maker is joining hands with Tony Fadell, the very guy who helped Apple build the iPod and iPhone and worked for the company for nearly a decade.
The hardware wallet is called "Ledger Stax," and it will be available next year.
Earlier, Ledger wallets were shaped like USB memory sticks. Boring! The "Ledger Stax" is a more stylish and efficient device aimed at gaining mass adoption. Stax might look like a credit card or a small smartphone, with its spine that curves around the edge and a black-and-white E-ink display.
It measures 85 millimetres long and 54 millimetres wide - same as a credit card. It weighs about 45 grammes - less than an iPhone.
It's named "Stax" because It has a magnet, and you can stack them on top of each other like a pile of books.
"All of the secure hardware up to this point was like all the MP3 players before the iPod, and it was time for an iPod," says Ian Rogers, chief experience officer at Ledger.
The Ledger Stax, which costs $279, will be available for preorder on Tuesday and will ship in the first quarter of 2023.
People are already calling Stax the "iPod for crypto". iPod came out two decades ago and changed the way we consumed music, boasting the ability to hold 1000 songs in your pocket and introducing the "shuffle" feature.
Fedell aspires to reshape the crypto space in the same way he did digital music and the smart home (yeah, he also cofounded Nest Labs, a smart home-devices company). Is Stack going to change the crypto industry forever? Let's see how that goes.
Classic Audio App Winamp Now Supports Polygon Music NFT and Ethereum
A vintage, PC-compatible media player In the most recent version of its desktop player, Winamp has included support for users to listen to audio files encoded in their Polygon and Ethereum NFTs.
Since 1997, Winamp has been one of the most widely used media players for PC users, but it has been surpassed by Windows Media Player and Apple's omnipresent iTunes.
Music lovers can connect Winamp's most recent version to their Metamask wallet using the Brave, Chrome, or Firefox web browsers.
According to Winamp, a cross-platform creator service will be introduced in early 2023, and its NFT support will be combined with other enhancements to make Winamp a global and sophisticated listening platform.
"The genesis of Winamp has always been about accessibility and innovation, and today we are proud to launch the first standalone player reading audio NFTs, as well as any other existing formats," said Winamp CEO Alexandre Saboundjian in a statement.
Animoca Brands acquires the majority of PIXELYNX, a music metaverse firm.
By 2030, the music industry is anticipated to generate US$131 billion (source: Goldman Sachs, 2022).  Animoca Brands and PIXELYNX will concentrate on creating new music consumption formats that can be scaled across the metaverse to open up new revenue opportunities.
PIXELYNX currently operates in five nations. Its ecosystem will provide artists autonomy over relationships with fans, partners, and platforms to develop, share, and monetize music innovatively.
They aim to blur the barriers between music, gaming, and Web3, constructing a physical and digital environment for artists and fans (a decentralised ecosystem based on blockchain technologies).
Web3 and the music are steadily fusing, opening up new career prospects and revenue streams for artists and record labels. The relationship between Web3 technology and music is growing as more artists, and business leaders use Web3 tools like nonfungible tokens (NFTs) to turn fans into active communities.