Discover more from Token Dispatch
Your daily new frontier-tech dispatch on blockchain and artificial intelligence. Handpicked and crafted with love by human bots 🤟
Over 12,000 subscribers
Mila Kunis backed web3 studio Toonstar is dropping a new NFT project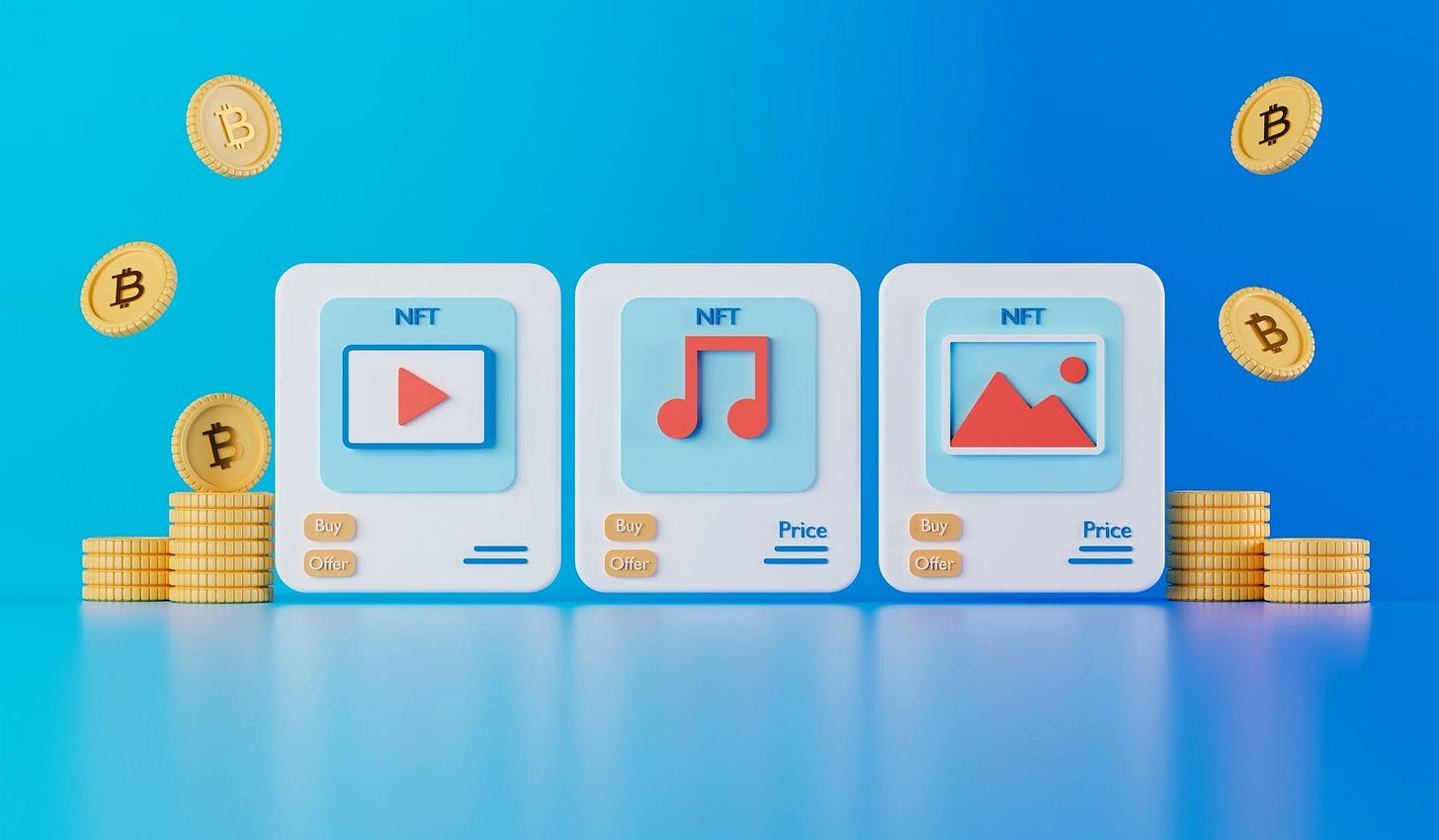 "Entertainment is the thing that will take Web3 mainstream," said CEO and co-founder of Toonstar, John Attanasio. We wholeheartedly concur with Attanasio's statement. Technology merged with entertainment is so hard to be ignored.
With NFTs and other Web3 activations being sold in retail stores and online in collaboration with Toonstar animation studio, the retail chain Hot Topic, Inc. is now stepping into the Web3 space.
According to a press release, Toonstar, the Web3 animation studio that produces The Gimmicks alongside Mila Kunis' company Sixth Wall, said on Wednesday that it will collaborate with Hot Topic, Inc. to offer NFTs and Web3 experiences for its original projects and Hot Topic products.
Hot Topics is ready to bring web3 into the mainstream by bringing in new users with its 800 outlets spread across the U.S. and its 11 million existing HT Fanatics members.
Apart from Launching NFT sales and unlock the redemption of physical NFT merch in-store, Toonstar will also Curate exclusive Web3 activations for consumers' favourite Hot Topic brands to encourage participation and ownership.
Furthermore, Toonstar, which co-produces Web3 Show The Gimmicks with Mila Kunis' company Sixth Wall, will offer exclusive NFTs and show merchandise through the store.
On July 21, Hot Topic will formally announce the partnership at Comic-Con, giving members of the community an exclusive chance to make a cameo appearance in an upcoming episode of The Gimmicks.
With the help of Hot Topic, the Web3 movement is expected to gain traction in the retail sector and offer opportunities for Hot Topic's other retail brands.
Although Toonstar's partnership with Hot Topic is exclusive, Attanasio claims that other collaborations are "on the horizon," perhaps with streaming services to prolong the convergence of entertainment and Web3.
"We strive to be the leaders in building fan communities and offering these fans the best products possible," says Steve Vranes, CEO, Hot Topic, Inc. "Toonstar has the same goals in the digital world, and together we look forward to building the most innovative and engaging fan-based digital products and communities in a Web3 environment."
Celsius Pays Off Aave Loan

The struggling cryptocurrency lender Celsius Network paid back $81.6 million in Circle's USDC stablecoin to the decentralised finance (DeFi) lending platform Aave in full. Its remaining obligation to the protocol was, therefore, decreased from $90 million to just $8.5 million.

Celsius is one of the many cryptocurrency lenders experiencing financial difficulties in the most recent crypto liquidity crisis. Beginning in June, it stopped accepting withdrawals, made employment cuts, and hired restructuring consultants to offer advice on its financial situation.
The final DeFi debt, a loan from the Compound lending protocol, may be the focus of Celsius' attention now that the company has closed its loans from Aave and Maker.
The primary goal of the loan repayments is to recover the collateral that has been locked up and to relieve the tight liquidity that had led the struggling company to cease withdrawals and transactions. Celsius might get back another $227 million by paying off this debt and increasing its liquidity. Although recent changes might seem favourable for Celsius and its clients, important information about the company's financial situation remains unclear. For instance, the company hasn't clarified how it sources the cryptocurrency it uses to pay off its debts.
Multicoin Capital Announces $430M Crypto Venture Fund.

Multicoin Capital, a venture capital business that specialises in the cryptocurrency industry, has announced the largest fund to date with $430 million. The fund will fund startups working on consumer social possibilities, open finance, Web3 infrastructure, and data-aggregating decentralised autonomous organisations (DAOs). It intends to put up to $100 million into later-stage businesses and anything from $500,000 to $25 million into early-stage enterprises.
However, according to Multicoin Capital Managing Partner Kyle Samani, such figures aren't etched in stone, and some projects might qualify for higher funding levels from the company.
"As evidenced by our first and second venture funds, some of the best opportunities arise in bear markets," Tushar Jain, co-founder and managing partner at Multicoin Capital, told TechCrunch. "Valuations are more reasonable; founders are more focused, long-term and motivated; and real users explore projects they are genuinely passionate about."
The company has been investing in startups since 2017 and has invested in major Layer-1 blockchains, Ethereum and Solana, and FTX, the second-largest cryptocurrency exchange globally.
Multicoin's leadership intends to keep investing in various projects even though the recent market drop has crippled many investors. However, the company wants to boost the amount of money it spends on projects that directly interact with consumers.