Discover more from Token Dispatch
Your daily new frontier-tech dispatch on blockchain and artificial intelligence. Handpicked and crafted with love by human bots 🤟
Over 12,000 subscribers
MoonPay secures $87M from Hollywood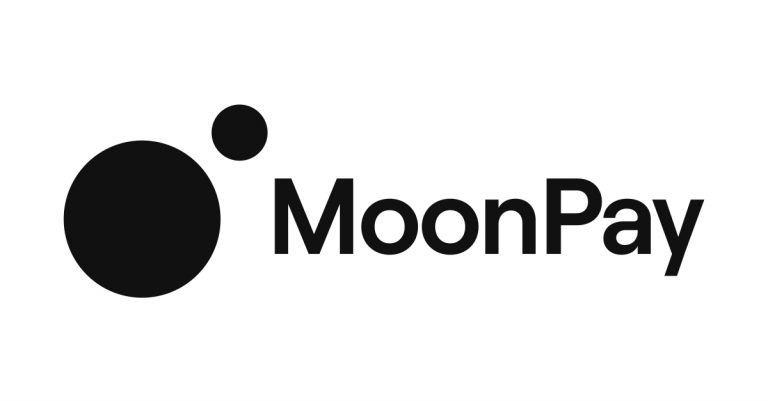 Not just NFTs, it looks like Hollywood is also increasingly interested in crypto finance now. Blockchain, cryptocurrency, and NFTs have been hot topics in recent years, not only among finance people but across all industries. Since cryptocurrency's popularity has skyrocketed, celebrities have joined in on the enthusiasm.
They have discovered a new way to increase revenue streams by leveraging blockchain and NFTs. Like In a recent interview, the current CEO of WarnerMedia stated that blockchain is "a potential wave that's going to be coming to Hollywood," We second that! Also, blockchain is the future of everything, not just Hollywood.
However, many Hollywood celebrities have backed NFTs in various ways, helping the sector in gaining widespread mainstream recognition. The glitterati is now expanding their horizons beyond NFTs and into crypto finance through Moonpay.
MoonPay, the company that lets consumers pay for digital assets with credit cards, and made it easy for celebrities' to by the apes, has experienced significant growth recently. In December, it secured $555 million in a Series A round-headed by Coatue and Tiger Global Management, increasing its total valuation to $3.4 billion. The service claims to have 10 million users in 160 countries.
The firm claimed in a news release Wednesday that more than 60 musicians, actors, and other celebrities, including Justin Bieber, Bruce Willis, and Matthew McConaughey pledged a total of $87 million in the company's most recent round of funding. The latest round of funding is intended to help push the company toward its goal of becoming the PayPal of cryptocurrency.
Moonpay's newest Hollywood joiners are: Ashton Kutcher, Justin Bieber, Steve Aoki, Gwyneth Paltrow, Maria Sharapova, Diplo, Post Malone, Drake, Matthew McConaughey, Bruce Willis, Mindy Kaling and Paris Hilton.
Several of these celebrities, including Snoop Dogg and Hilton, are already well-known for their NFT involvement.
MoonPay advertises itself as a sort of PayPal for the crypto economy, facilitating transactions between individuals and crypto firms such as providers of NFTs. It is intended to enable users to purchase and sell digital assets and NFTs using credit and debit cards, Apple, Google, or Samsung Pay, or bank accounts.
MoonPay offers KYC, payment processing, liquidity and delivery, fraud prevention, regulatory licences, ecosystem identity verification, and custom checkout processes to firms in the industry. So many users and investors are drawn to MoonPay's universality and user-friendly approach.
The company is best known for facilitating celebrity BAYC transactions. Marketplaces like OpenSea trust it to provide users with an easy, quick, and secure way to buy and sell any digital asset. The company released a plug-and-play service for buying and selling NFTs with a credit card earlier this year.
According to MoonPay CEO Ivan Soto-Wright, NFTs are more than just JPEGs and provide a way for artists and creators to manage royalties. In an interview, he stated that the company's goal is to help them in developing strategies for the emerging blockchain-based web, that is, "web3."
Sega Lays Groundwork for Metaverse With 'Super Game' NFT Plan
Sega has announced a five-year ambition to develop "Super Game," an interconnected architecture of AAA games that could include Web3 technologies like NFTs. AAA is a classification used within the video gaming industry to signify high-budget, high-profile games like Call of Duty or FIFA typically produced and distributed by large, well-known publishers.
"It is a natural extension for the future of gaming that it will expand to involve new areas such as cloud gaming and NFTs," said Sega producer Masayoshi Kikuchi in an interview translated by VGC.
"We are also creating Super Game from how far different games can be connected," Kikuchi said, implying that the company's "Super Game" concept may lead to a metaverse project in which multiple games are integrated.
He went on to say that a 'Super Game' game must meet four criteria: it must be multi-platform, multi-language, and launched simultaneously all over the world.In April 2021, the firm stated that it would collaborate with Tokyo-based blockchain developer double leap to launch a line of NFTs based on its IP.
Sega's entry into the gaming metaverse is the latest in a long line of game makers who have embraced Web3 technology such as NFTs and the metaverse.Ubisoft, one of the most well-known game companies globally and the creators of series like Ghost Recon, Far Cry, and Assassin's Creed, is one such example.
Fireblocks and Fintech Major FIS Bring DeFi to Capital Markets
Fireblocks, a cryptocurrency custody business, has partnered with FIS, a Fortune 500 technology provider to banks and capital markets firms.
FIS's 6,400 clients will be able to access significant crypto trading venues, liquidity providers, loan desks, and decentralised finance (DeFi) applications due to the partnership, which was announced on Wednesday. Asset managers and hedge funds, as well as banks and brokers, are among the buy-side clients.
"This is going to be a great opportunity to empower FIS's clients to access all the weird and wonderful things of digital assets," said Fireblocks Head of Corporate Strategy Adam Levine in an interview. "Whether that's holding a variety of cryptocurrencies, making payments on stablecoins, accessing lending and borrowing platforms, or accessing permissioned DeFi, which is appropriate for the regulated institutions that we're talking about."
It's yet another hint to the market that institutions are becoming more interested in crypto, even in its more esoteric regions, if the correct kind of know-your-customer (KYC) guidance is made available to them.Many large banks are looking into structured products such as crypto derivatives, if not outright investing in the asset class. According to John Avery, FIS head of product for digital assets, "this is another area where a fintech provider like FIS, which has been in the business for over 30 years, can be instrumental."
"The appetite of traditional clients to control their wallet technology and get exposure to different types of these assets will grow over time, either for their own portfolios or to support their structured products or derivatives businesses on top."