Discover more from Token Dispatch
Your daily new frontier-tech dispatch on blockchain and artificial intelligence. Handpicked and crafted with love by human bots 🤟
Over 12,000 subscribers
Move to earn app STEPN suffers a Distributed Denial-of-Service (DDoS) attack and goes offline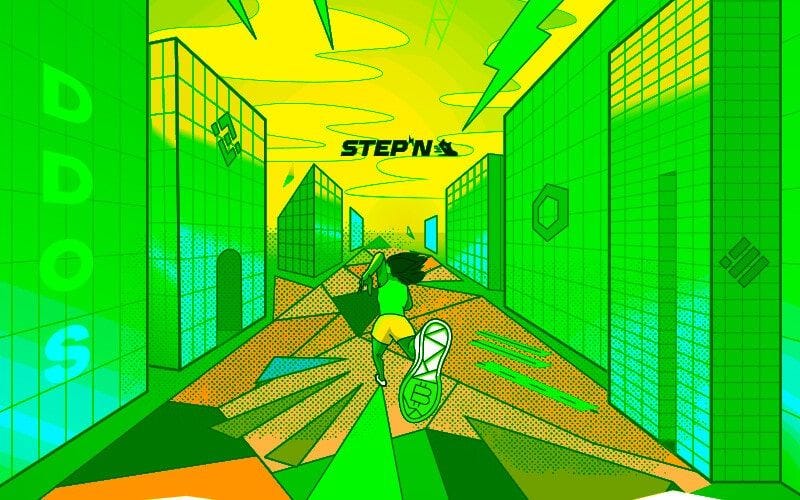 Like most fast-growing businesses, DDoS attacks have tarted crypto companies as well. An increase in interest and traffic surrounding cryptocurrencies opened the door for malicious accounts to disrupt cryptocurrency resources, denying services and the users' access.
DDoS attacks are Denial of Service attacks. During a DDoS attack, an attacker will make a network unavailable by disrupting internet-connected services.
However, having a decentralized network distributing computing power globally is supposed to eliminate single points of failure such as servers or apps. Within a blockchain network, no single fixed point of failure exists. No node in a blockchain network is indispensable, which means that any node can fail due to a DDoS attack or any such incident without bringing the entire network down.
But, DDoS attacks on the blockchain are not "impossible."  An attacker can reduce the availability of the blockchain for legitimate users and potentially have other effects on the network by flooding it with spam transactions. There are numerous examples of such incidents.
With an extra-large amount of transactions entering the network, blockchain DDOS attacks can have a variety of impacts, including software crashes, node failure, network congestion, and a bloated ledger.
Now, STEPN, a "move-to-earn" application on the Solana blockchain that gives users cryptocurrency rewards for walking or moving, has been subjected to multiple distributed denial of service (DDOS) attacks following a recent upgrade.
The attack occurred during the weekend's latest "anti-cheating" update, causing network problems and user frustration. The upgrade system aims to remove fake users from the platform and prevent fraudulent motion data on the STEPN app in an attempt to gain unfair profit from the platform.
According to a thread on STEPN's official Twitter page, during the update, a 25 million message attack caused server shutdowns for hours, with some users misidentified as bots and kicked off the platform. While STEPN worked to secure its servers and recover from the various attacks, users were suggested to "get some rest."
The update, according to STEPN, will help reduce the number of fraudulent users and spammers who were manipulating in-game mechanics to earn crypto rewards. On Sunday, the company apologized for the disruptions and announced a "double energy event" to help users earn more and recover any temporary losses.
However, by tonight, STEPN had tweeted that the problem is in control and that "Members should now be able to walk, jog, and run without errors."
STEPN Believes that users will return to the platform after their Solana-based currency GST has dropped more than 60% in the last month due to concerns about the play-to-win token model and their exit from the Chinese market.
Bored Apes co-founder criticizes Discord after NFTs worth 200 Ethereum snatched in exploit
According to Yuga Labs, the Bored Ape Yacht Club (BAYC) Discord channel was hacked on Saturday, with the attacker making off with 200 ETH ($360,000) in non-fungible tokens (NFT).
The project's community manager, Boris Vagner, had his Discord account hacked. The attacker utilized it to send phishing links on the official BAYC and its linked metaverse project, Otherside's Discord channels.
NFTherder, a Twitter user, was the first to report the attack, estimating that 145 ETH (about $260,000) was taken along with the NFTs and traced the stolen assets back to four different wallets.
The Vagners also run Metaverse Records, a record label. Richard independently confirmed that the BAYC and Otherside Discords were also "hacked" in the same SBS Discord thread.
This is the third time a bad actor has been able to steal money from Yuga Labs users by impersonating a Yuga Labs account. The first occurred on April 1, when Mutant Ape Yacht Club #8662 was stolen after a phishing link was shared in the project's Discord, and the second occurred on April 25, when a bogus link to an Otherside minting was posted on the Bored Ape Yacht Club Instagram and Discord accounts.
In a tweet, Gordon Goner, one of the founders of BAYC, stated. "We require a better platform that prioritizes security." referring to Discord. Another crypto project's founder, on the other hand, accused users of compromising their wallets. Steve Fink wrote, "You lost your NFT because you signed a fraudulent transaction using your key." "Stop blaming Discord; switching to another app  won't prevent you from making the same mistakes."
Epic Games store's first NFT game is Gala's wild west shooter GRIT.
Last October, when Steam, the biggest PC gaming store, announced that Web3 games with NFT or crypto hooks would be banned, Epic Titles Store, a rising competition, stated that it would stay available to such games. Gala Games announced today that GRIT, a Wild West-themed battle royale shooter, will be the first NFT-powered game released on the Epic Games Store. GRIT will be a free-to-play online multiplayer game for Windows PC users, including user-owned NFT assets that can be bought, sold, and used in the game.
Epic Games is not only the creator of the Epic Games Store and Unreal Engine but also of Fortnite, the most famous battle royale game. As of 2021, the Epic Games Store had 194 million total users, making it a powerful launchpad for Gala and GRIT.
Gala will distribute 10,000 GRIT player avatars, each with its own style and customization options. The avatars will be available through a "Gunslinger's Box" sale, which kicks early this week at the publisher's Galaverse event in Malta. GRIT appears to be a game similar to Fortnite, with many players thrown into a free-for-all battle to the death but with a distinct Western appearance. It will be released later in 2022 and will be powered by Epic Games' Unreal Engine.
Gala Games has quickly established itself as a major player in the blockchain gaming space, enlisting the help of seasoned game developers such as Will Wright (The Sims) and Peter Molyneux (Fable) to create NFT-enhanced games, as well as signing NFT-savvy celebrities such as Snoop Dogg and Steve Aoki.