Discover more from Token Dispatch
Your daily new frontier-tech dispatch on blockchain and artificial intelligence. Handpicked and crafted with love by human bots 🤟
Over 12,000 subscribers
NFT Ticket To "Beer With Bill Murray" Sold For $185K in ETH at Charity Auction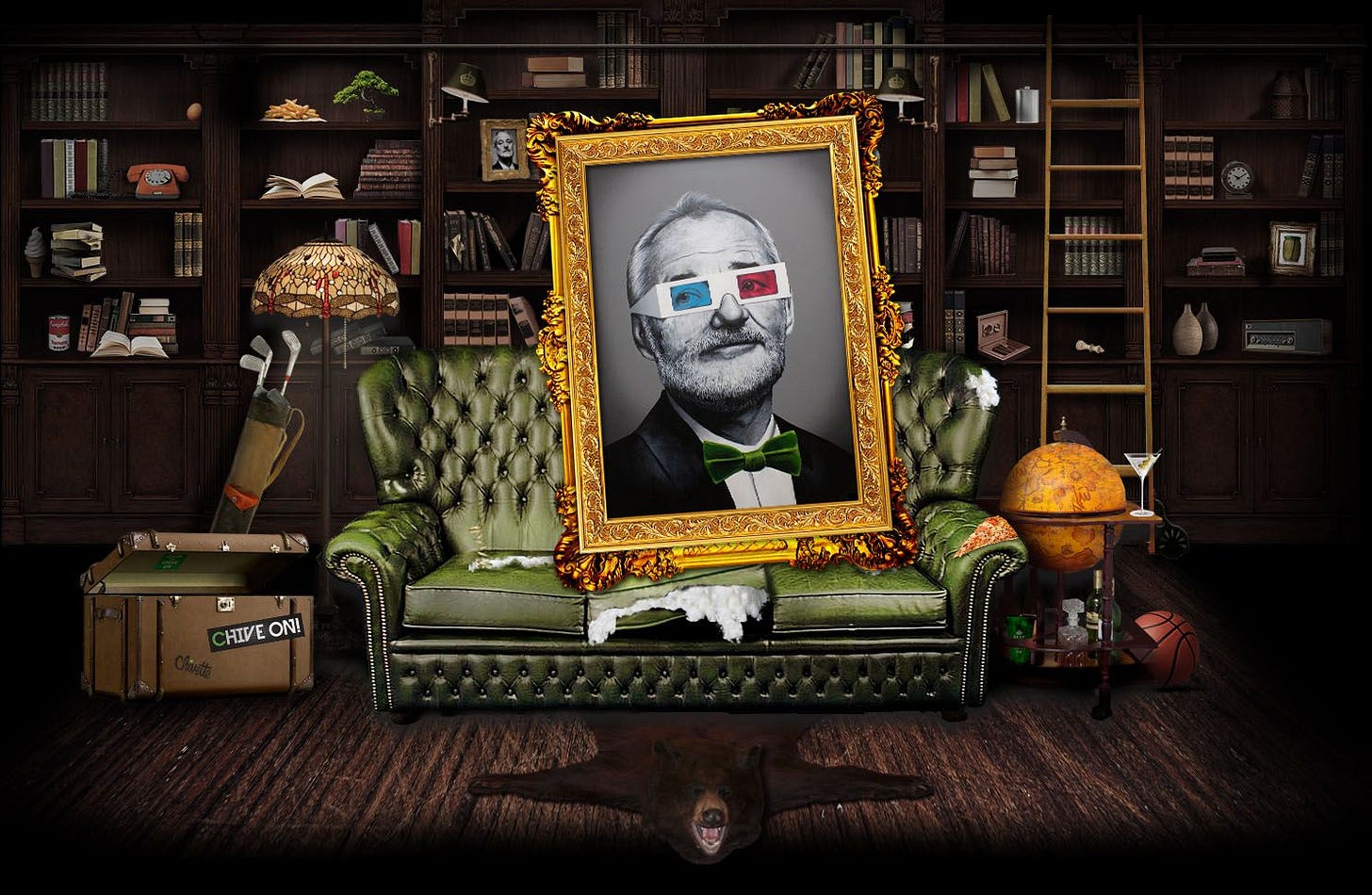 Bill Murray is one of the most beloved comedic actors of all time, and someone just paid $185,000 for a beer date with him.
An NFT of Bill Murray sells for 119.2 ETH ($185k) in an auction-style bidding war for charity, and the winner gets a beer date with Bill.
The NFT is a 1/1 collectible part of the actor's "Bill Murray 1000" collection.
Six different JPEG collectors battled in the auction, and Coinbase user Brant Boersma won the bid to have a beer with the legendary actor and comedian himself. Yes, we're all jealous!
Here's everything you need to know about the collection - try not to get lost in translation :
Each NFT from the collection include never-before-heard anecdotes and stories from Murray.

The Shack created the collection in partnership with Coinbase's marketplace.

Only 82 of the 1,000 NFTs are released now.

The 1/1 collectibles come with a beer utility.

The cheapest edition to purchase on Coinbase's (COIN) marketplace is listed for 11 ETH, or around $17,000.
Brant Boersma will not only have a beer bash with Bill, but their date will also be captured on canvas and the blockchain.
And the holders get to keep the portrait of Boersma and Bill, which will be painted by the collection's artist, David Grizzle.
Murray's team will donate proceeds from the sale to Chive Charities, a non-profit that serves families of veterans and first responders.
Indonesia to establish 'Crypto Stock' exchange by year-end.
By the end of 2022, the Indonesian government intends to launch a "crypto stock" exchange. The next big thing in Indonesia is cryptocurrency. The Ministry of Trade reports that transactions for currencies like Bitcoin (BTC) increased by nearly 14 times from $4.1 billion in transactions in 2020 to $59.83 billion in 2021,  with users reaching 15.1 million as of June this year.
The exchange will feature companies in the digital asset sector, including some of the 25 exchanges that the Indonesian financial agency Bappebti has licenced. The Indonesian government sees the exchange as a way to safeguard consumers as interest in digital currencies has increased.
This week, GoTo Gojek Tokopedia (GOTO), Indonesia's largest tech company, entered the cryptocurrency market by purchasing local exchange Kripto Maksima.
Mythical Games Is building an Ethereum-compatible chain
Mythical Games CEO John Linden stated that his company is testing an "adjacent" blockchain that is fully compatible with the Ethereum network. The announcement comes as Ethereum is ready for merge, which is meant to speed up transactions, lower costs, and boost security.
According to Linden, mythical Games has been constructing the chain over the past several years, but Ethereum's "huge gas fees" were a disadvantage. For users, "big external fees" are difficult to justify, especially for a $10 video game.
The company is now utilising the EOS.IO blockchain technology, which enabled Mythical Games to fork off its own chain. "We added our own level of EVM compatibility over the top...We added bridges back to Ethereum."says Linden