Discover more from Token Dispatch
Your daily new frontier-tech dispatch on blockchain and artificial intelligence. Handpicked and crafted with love by human bots 🤟
Over 12,000 subscribers
Are NFT's alive in China?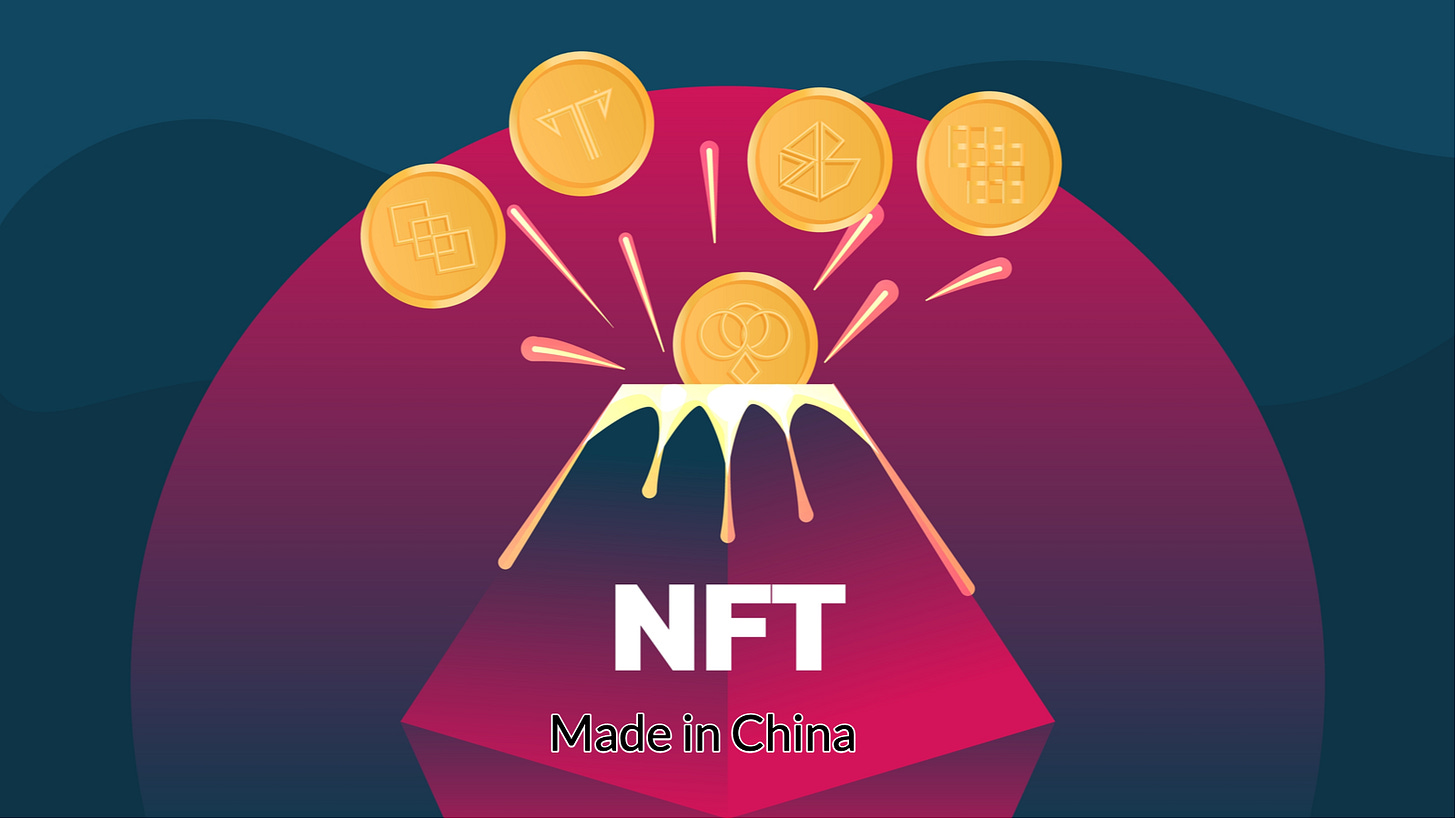 Despite the Chinese govt banning Bitcoin and other cryptocurrencies and forcing miners and centralized exchanges to go on exile, the NFT frenzy lives on.
"We haven't seen how a clear line can be drawn between NFT and crypto without compromising the value proposition of NFT," Kelly Pu, a Hong Kong-based partner of consulting firm Bain & Company said
Chinese social media and gaming giant Tencent and E-commerce platforms like Alibaba have built an NFT purchase and collection app. Alibaba even sold 50 Mooncakes NFTs to promote a metaverse product. Since Etherium is banned, these are on centralized marketplaces. Artworks are priced directly in Chinese yuan and transactions are made with popular non-crypto payment methods like bank cards, Alipay and WeChat Pay. These are also not tradable on secondary markets, where the core feature is the same but without all the fun and decentralization that Web3 brings.
MAODAO is one of China's biggest Gaming NFT communities, containing cultural elements in play-to-earn games like Ready Player Cat. Unlike other studios that may drop JPEGs, this one is building a metaverse by building gaming and financial instruments into that metaverse.
The Ready Player Cat (RPC) Genesis is a limited NFT Collection of 5,000 Ready Player Cat NFTs - that represents both unique digital collectables on the ETH blockchain as well as MAO DAO's membership to share future governance rights. These RPCs tokens were minted on August 22nd for 0.08 ETH. The colourful cartoon cats now have a price floor of near 0.4 ETH - a stellar 5x return on investment already.