Discover more from Token Dispatch
Your daily new frontier-tech dispatch on blockchain and artificial intelligence. Handpicked and crafted with love by human bots 🤟
Over 12,000 subscribers
NFTs to revolutionize the film industry?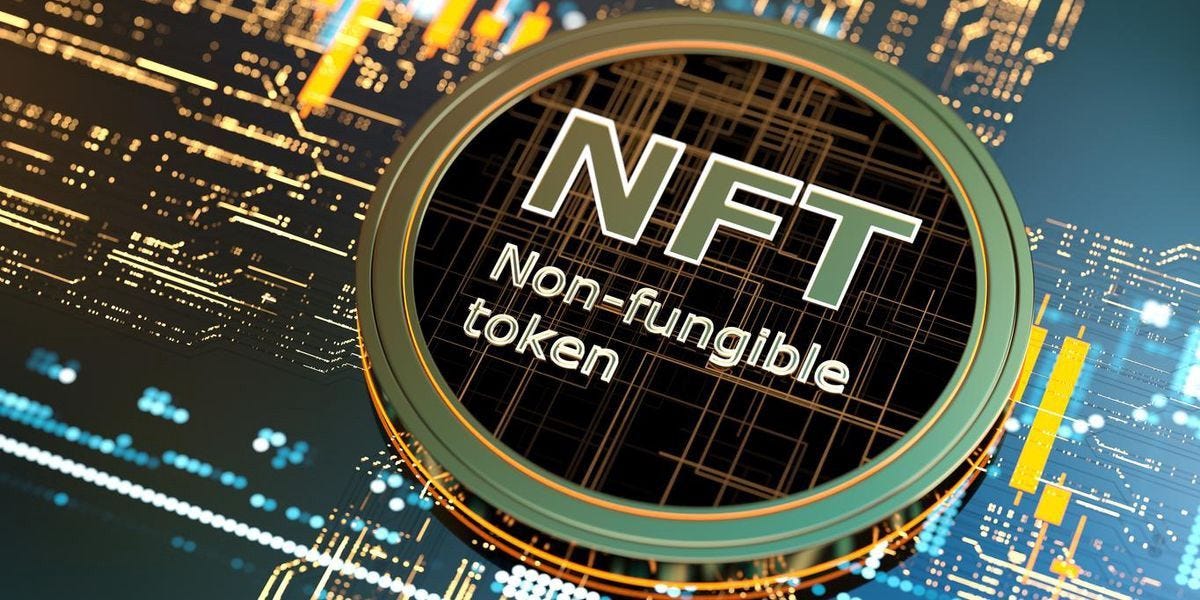 The movie industry has evolved dramatically in the last decade as a result of social media platforms and the OTT wave. Now it's time for its Web 3 transformation.
There are several unexplored prospects in the usage of NFTs in marketing, sales, fundraising, and distribution. NFTs are projected to open up a new market for the movie business, bringing in new means of content distribution and consumption.
A spate of NFT projects are now introducing a global audience to a new manner of funding movies and allowing holders to receive an equitable part of box office proceeds. Moreover, a collaboration between NFTs and the film industry will be a two-way street. Both the NFT projects based on films and the existing NFTs being turned into movies will be fascinating to watch. Most crucially, the celebrities' involvement with the NFT sector sparked interest among investors and fans. People are willing to spend millions of dollars in order to interact with their idols.
When production houses began partnering with NFTs, we all became aware of this new prospect. In partnership with Boss Logic and Terra Virtua Ltd, Legendary Entertainment released two new special NFT collections in March. In June, Enderby Entertainment, a multinational production company, teamed up with CurrencyWorks to create VUELE, the world's first full-length feature film NFT watching and distribution platform. In addition, Fox Entertainment announced a $100 million creation fund for the NFT Sector.
Things will get even more fascinating when the NFT community directly join forces with the movie industry.   The NFT community  Arabian Camels will collaborate with Swapp Protocol to make "Antara" the first decentralised feature film. The $50M feature film is based on the life of Arabian knight Antarah Ibn Shaddad.
The NFT community is now ecstatically awaiting the possibility of NFTs being adapted into films and tv series.
Ari Arad's Arad Productions announced last week that it would adapt artist Ben Mauro's Ethereum NFT comic book project, Huxley, into a feature film. Huxley is a science-fiction storey told in six digital issues that may be purchased sold as Ethereum NFTs.
Similarly, Hello Sunshine, Reese Witherspoon's media firm, is teaming up with World of Women, an NFT collective with over 10,000 works by women creators, to bring WoW characters to life in feature films scripted and unscripted TV shows, and educational events.
Fund raising and distribution will also significantly change. According to recent reports, Shibuya, a Web3 video platform based on Ethereum NFTs, would crowdfund the creation of long-form visual content like short films, movies, and tv series.
When NFTs work with the movie industry, the most dominant form of entertainment, great things are bound to happen. We can't stop thinking about how, in the Web3 era, we might be able to view interactive movies and maybe even partake in them?
Here's another revolution in the NFT world.
If you own an NFT, wouldn't you want to know its worth?
Introducing AssetMoney - A platform where you can manage your NFTs and estimate their worth based on rarity, traits, and much more.
Check out our website here.
Pplpleasr launches Shibuya Video Platform to use Ethereum NFTs to fund and shape long-form videos and films.
Shibuya is an Ethereum-powered "direct-to-community" video platform that lets creators crowdfund their films and web series and allows backers to have a say in the creative direction of each project. However, unlike some NFT-funded projects (such as Mila Kunis' Stoner Cats), the platform will make the films available to everyone, not just NFT holders. It officially had its public NFT mint yesterday.
Shibuya is launching with "White Rabbit," an anime-inspired web series by co-founder Maciej Kuciara, a concept artist who has worked on numerous Marvel Studios films
The platform currently has the 48-second pilot for White Rabbit's animated narrative. Here is where it gets interesting; at the end of the video, you'll have two paths to choose and vote for either way; to do that, you'll need to buy and mint a Producer Pass NFT and stake it. Based on the highest votes, Kuciara will make an episode.
Each chapter will have its NFT pass, allowing viewers to choose the story's path as the entire film takes shape. Shibuya is offering 5,000 total NFT passes for the first chapter of "White Rabbit" for 0.08 ETH (about $235) apiece, with a limit of five per wallet. Those who acquire and vote with Producer Pass NFTs (or stake them) will receive WRAB Ethereum-based tokens, representing fractionalized ownership in the film. There are also small prizes for voting early and correctly predicting the overall winner in each poll.
On top of problems including substantial paperwork and legal arrangements, as well as the necessity to escrow funds, Pplpleasr said that funding films in Hollywood and through traditional models is "extremely political and complicated." Shibuya's Web3 concept, she believes, is both more adaptable for creators and more engaging for supporters.
Ukraine says 'Airdrop Confirmed' After Receiving $33M Crypto Donations.
On Wednesday, through its official Twitter account, Ukraine said it would execute an airdrop to donors who have contributed money to its official crypto addresses.
It's the first time a country will conduct an "airdrop" for donations.Airdrops are when cryptocurrency projects distribute free tokens to their community in order to stimulate adoption. In 2021, El Salvador distributed $30 worth of bitcoin to its residents. On the other hand, the one on Thursday would be the first time a country undertakes an airdrop in exchange for crypto donations.
Ukraine began taking cryptocurrency as a donation from 26th Feb, when Russia started invading Ukrainian territory. Donations in bitcoin, ether, USDT and Polkadot's DOT tokens are all accepted.
As of now, the country has received $33 million in cryptocurrency donations, according to reports. Interestingly people are even donating NFTs; on Tuesday, CryptoPunk #5364 was sent to Ukraine's Ethereum wallet, putting a potentially lucrative and sought-after cap on a fundraising drive. It was valued at $233,000 by DeepNFTvalue, a site that employs machine learning to estimate prices for uncommon NFTs. It's also great to hear officials say that at least $14 million of donated crypto had already been spent on military hardware and supplies for civilians, including food and gas.
Parler Launches Marketplace Featuring Trump NFTs
We have seen Melania Trump launching her own NFT collection last year, but Donald Trump had a different opinion about the industry and thought cryptocurrency was a dangerous thing. His exact words were: "Bitcoin just seems like a scam. I don't like it because it's another currency competing against the dollar." Contrary to trump's views on crypto, the former president has now become the subject of many Parler digital art pieces.
Parler, a social media company that portrays itself as a "free speech" alternative to Twitter, is now employing Trump NFTs to draw a bigger crypto audience to its platform.
Parler announced the launch of DeepRedSky, a new Solana NFT marketplace, today, which already has its first collection, the "Official CryptoTrump Club," which is dedicated to the 45th president, according to them.
According to DeepRedSky, each CryptoTRUMP is unique, including images of former President Donald Trump in various settings.
The new NFT marketplace will release a 250-piece collection of Trump NFTs, which they have classified as highly rare NFTs, and will be part of a more extensive collection of 10,000 NFTs that will be released later.
Stay informed in just 5 minutes
Get a daily email that makes reading crypto news informative. Have fun keeping up and getting smarter.
The dispatch is sent in time zones at 8:30 am. Choose your preferenceEastern Time Zone (UTC-05:00)USTISTGMTSST
Subscribe
​