Discover more from Token Dispatch
Your daily new frontier-tech dispatch on blockchain and artificial intelligence. Handpicked and crafted with love by human bots 🤟
Over 12,000 subscribers
Nike releases "footballverse" featuring Ronaldinho, Cristiano Ronaldo, Alex Morgan and more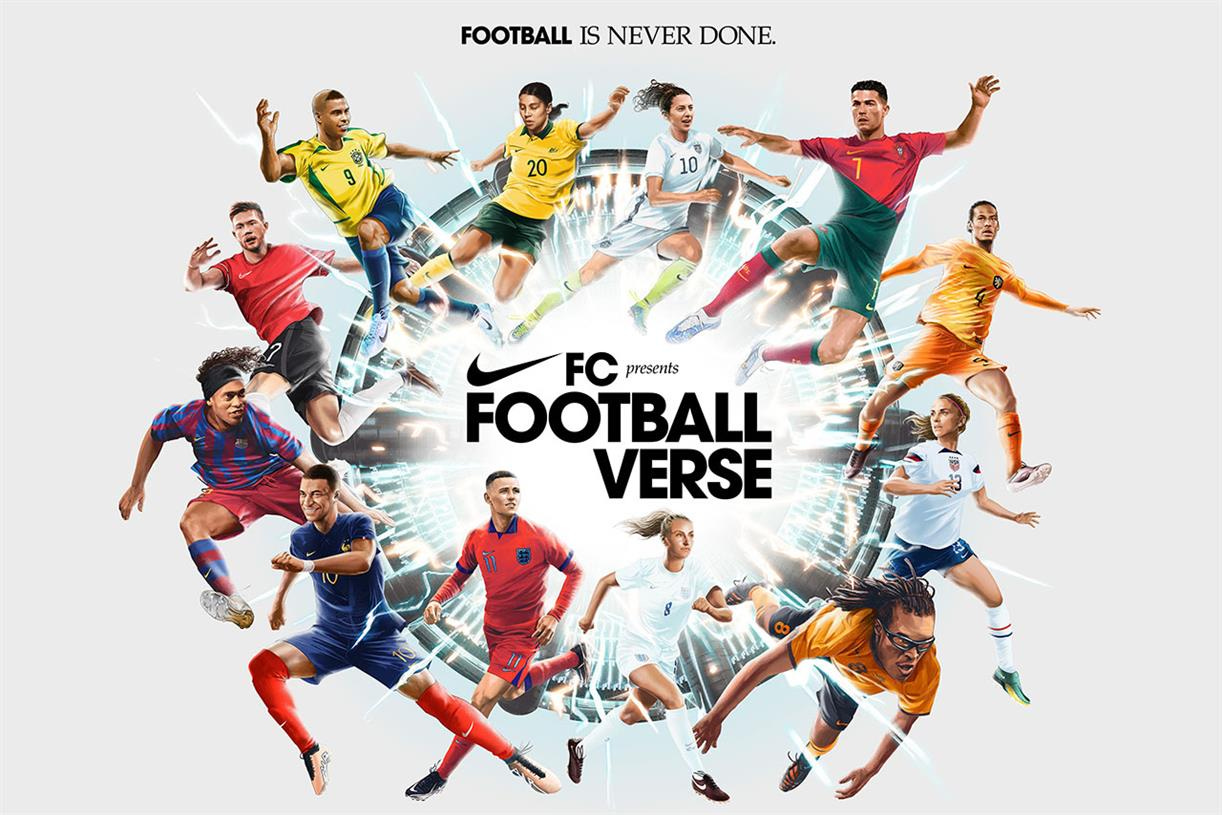 Nike has always made the best World Cup ads, but this time, they decided to make one of the best videos ever made. An absolute blast from the past!
Nike Football released "Footballverse" - a virtual world where past legends like Ronaldinho face off against today's greats. It's a 'GOAT Experiment.' Yeah, that's the metaverse we all want access to.
However, it is an advertisement that begins 'somewhere in Geneva, Switzerland' with two scientists debating whether Kylian Mbappe is better than Brazil legend Ronaldinho.
One of the scientists proposes bringing Mbappe and Ronaldinho into the lab to see who is the better footballer.
The lab then transforms into a full-fledged football match, with each player displaying their strengths to Oingo Boingo's 1985 classic "Weird Science." E elite Nike athletes, including Cristiano Ronaldo and Kylian Mbappe, as well as women football stars Sam Kerr and Alex Morgan, joined the experimental game.
Finally, the scientists realise they must go forward in time to determine who is truly the greatest, and the commercial concludes with a simple message to the next generation of football players saying "You're up."
It is a "legendary" multiverse, and the sportswear giant knew what they were doing.
"With 5 billion fans across the globe, no other sport brings people together more than football," Scott Dixon, vice president of global men's football at Nike, said in a statement.
Seems like Nike is bringing its affinity for the virtual world and web3 to the forefront of public attention. The firm acquired Web3 studio RTFKT in 2021 and released digital Nike sneakers as Ethereum NFTs in April.
Last week, the firm released '.Swoosh', a Web3-enabled platform where people can buy its virtual products.
And Nike already has a metaverse space on Roblox called Nikeland, where users can buy and wear virtual goods using in-game currency.
Tuvalu seeks to maintain its culture through the metaverse
Tuvalu, an island nation in the South Pacific archipelago, has resorted to Web3 technology to preserve its cultural history as the population expands.
Simon Kofe, the nation's foreign minister, stated at the COP27 climate summit on November 15 that the nation is searching for other strategies to save its cultural legacy from climate change's effects, including rising sea levels. Recreating itself in the metaverse is one such method.
Tuvalu will establish itself as the first digital nation in the metaverse when it integrates. The nation's land, seas, and culture are its most valuable resources, and no matter what happens in the outside world, they will be maintained securely in the cloud, according to Kofe.
Other nations are now providing services in the metaverse. Norway has built a branch of its federal tax offices to serve its internet users in the metaverse.
Man Group is close to launching a crypto hedge fund
The largest publicly listed hedge fund company, Man Group, is allegedly close to launching a cryptocurrency hedge fund.
According to Bloomberg, the cryptocurrency hedge fund approach has been in preparation for several months. The individuals claimed that Man Group's AHL trading division intends to launch the fund as early as this year's conclusion.
This statement coincides with the collapse of the cryptocurrency exchange FTX, one of the most critical developments in the cryptocurrency business in recent years.
Centralised enterprises are experiencing the most FTX-related collateral harm. This past week, several well-known lenders and cryptocurrency yield programmes froze withdrawals, resulting in the loss of billions of dollars in customer assets.