Discover more from Token Dispatch
Your daily new frontier-tech dispatch on blockchain and artificial intelligence. Handpicked and crafted with love by human bots 🤟
Over 12,000 subscribers
'Not-so-boring' Planet of the Bored Ape Yacht Club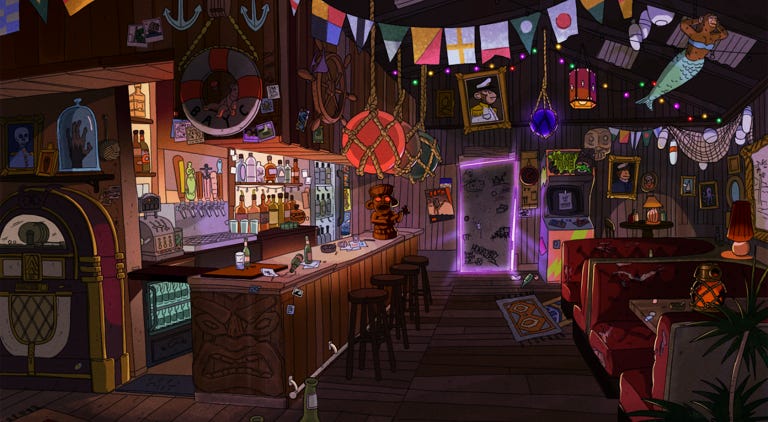 The Bored Ape Yacht Club has been one of the most successful NFT projects beginning from its inception in April. Since the launch, several big names have aped in, including Stephen curry, Jimmy Fallon, Eminem, Post Malone, Snoop Dogg, and Future. Even big brands such as Adidas has collaborated with the NFT giant.
BAYC have a tremendously strong community, which was more than enough for the brand to become immensely successful. BAYC has scheduled meet-ups for their members in New York, California, and the United Kingdom, and they recently staged a yacht party and a performance. This indicates that by owning a BAYC NFT, you have access to an incredible community and exclusive events.
With the strength of the BAYC community, influential personalities were bound to get engaged. Celebrities adore BAYC, and as the number of influential people who join the Bored Ape Yacht Club grows, so does the excitement.
Furthermore, BAYC provides exclusive utility to its members. What distinguishes BAYC is that it is more than just a trading card collection featuring visually striking ape cartoons. The commercial usage rights are granted to the owners of each BAYC NFT, on which they can build products. The tokens serve as identification cards for an online clubhouse designed to resemble a cool dive bar and exclusive real-world events.
The team has established the Bored Ape Kennel Club, which allows BAYC members to "adopt" a dog NFT that matches the characteristics of the Bored Apes. These dog NFTs are also extremely valuable in the resale market.
In addition, they created digital vials of mutant serum. When combined with the Bored Ape, owners can generate another NFT with the high resale value, called the Mutant Ape.
Yuga Labs is now launching its own crypto coin called ApeCoin (APE) as the next step toward BAYC's skyrocketing popularity. The news follows the successful acquisition of full commercial rights to the company's NFT projects CryptoPunks and Meebits. The firm stated it has set up the Ape Foundation called ApeCoin DAO to manage the token and a decentralized organization to regulate the token.
Yuga revealed the decision on Twitter, claiming that the community will receive % of APE's total supply. The token airdrop will begin today at 8:30 a.m. ET and the claim period will last 90 days.
Furthermore, Yuga Labs is collaborating with Animoca on a play-to-earn game that is set to be released in the second quarter of 2022. Animoca Brands announced that it would use APE for a "secret project" it is working on with BAYC. nWayPlay, a P2E game developer, also wants to use APE in a new P2E game that it is working on alongside BAYC.
That's not all. The creator, Yuga Labs, is preparing a fundraising event in which virtual land plots will be sold to generate income in the hundreds of millions of dollars. The virtual land will be linked to plots in the metaverse game using NFTs. These plots will feature distinct traits such as natural resources, artefacts, and in some instances, rare characters.
The point is that the Bored Ape Yacht club is not boring at all. It's more than just an NFT collection; they are socially relevant in ways that no other NFT endeavor can match.
Edward Snowden criticizes Central Bank Digital Currencies
A CBDC is a digital counterpart to a fiat currency such as the US dollar or euro that is backed by a central bank. They are designed to be centralised, whereas cryptocurrencies such as Bitcoin and Ethereum are decentralised. CBDCs are being researched or implemented by governments all around the world in different phases.
At Camp Ethereal 2022 this week, Edward Snowden commented on the emergence of central bank digital currencies (CBDCs), explaining why these new assets are problematic. Snowden has previously denounced CBDCs, calling them "cryptofascist currencies."
The whistleblower told Marta Belcher, president of the Filecoin Foundation and general counsel of Protocol Labs, that "the risk is very easy to illustrate."
"As we move towards increasingly electronic versions of cash… our freedom from permission becomes ever more finite and ever more limited. And increasingly we're being asked to step more through these gates, and that is a tremendous concern." Said Snowden at Camp Ethereal 2022.
Binance plans on buying banks in Brazil: CEO Changpeng Zhao
Changpeng Zhao, CEO of Binance, stated on Wednesday that the exchange intends to acquire Brazilian banks and payment processors. Zhao made the statement during EthereumRio, an Ethereum community event in Rio de Janeiro, Brazil. He indicated that the company intends to hire an additional 100 people in Brazil.
Zhao's comments follow Binance's signing of a Memorandum of Understanding (MoU) on Monday to purchase Brazilian securities brokerage Simpaul Investimentos. According to Zhao, the exchange plans to work closely with authorities and government organizations to figure out how to promote the growth of the cryptocurrency industry "in a healthy and collaborative way."
On Monday, Zhao visited with regulators and politicians in Brazil, including the governor of the Brazilian state of So Paulo, Joo Dória. Last week, Zhao stated that Binance intends to acquire more companies in non-crypto industries in order to broaden the appeal of digital assets.
Stay informed in just 5 minutes
Get a daily email that makes reading crypto news informative. Have fun keeping up and getting smarter.
The dispatch is sent in time zones at 8:30 am. Choose your preferenceEastern Time Zone (UTC-05:00)USTISTGMTSST
Subscribe
​