Discover more from Token Dispatch
Your daily new frontier-tech dispatch on blockchain and artificial intelligence. Handpicked and crafted with love by human bots 🤟
Over 12,000 subscribers
OpenSea Exploit Sees Bored Ape Yacht Club NFT Sell For $1,700 in Ethereum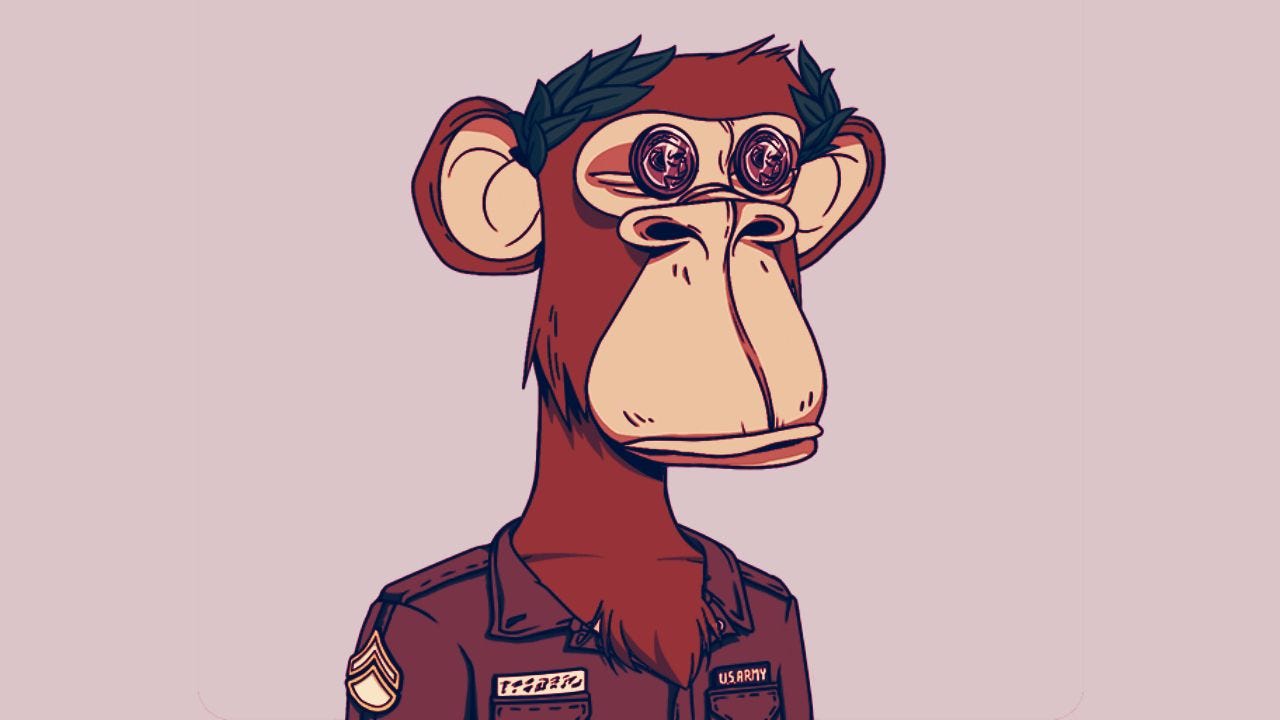 One customer was able to purchase Bored Ape Yacht Club (BAYC) NFTs for tens of thousands of dollars less than the collection's floor price due to an exploit on the NFT marketplace OpenSea.
Tballer, the owner of BAYC #9991, was devastated when his Ape was sold for only 0.77 Ethereum (roughly $1,700).
BAYC #8924 and #8274 were also purchased by the buyer, who goes by the moniker "jpegdegenlove," for 6.66 ETH (about $14,700) and slightly under 23 ETH (around $50,800). A BAYC NFT currently has a floor price of 86 ETH, which is just under $200,000.
Jpegdegenlove also purchased two Mutant Ape NFTs, a Cool Cats NFT, and a CyberKongz NFT, for a total of 332 ETH ($733,500) from the exploit.
The BAYC NFT collection is OpenSea's second most popular collection, with approximately 338,000 ETH traded in secondary transactions.
The pseudo-identity account has already been labelled "OpenSea Opportunistic Buyer" by Etherscan.
Shortly after the occurrence, a group of BAYC holders gathered in a Twitter Space to ponder what had transpired. Following some disagreement over how OpenSea listings function, it appears that some holders, such as smaller, did not pay the required Ethereum gas fees to fully de-list their item, instead opting for OpenSea's "transfer" feature.
NFT holders can essentially (at least on the front end) de-list their item from OpenSea by transferring their NFTs from the main wallet to a secondary wallet and back to the main wallet. However, this transfer form does not appear to delete earlier listings on the blockchain's backend, leaving NFTs susceptible.
Asset Money was early in alerting the NFT holders regarding the issue.
Concerned NFT holders can use orders.rarible.com, which allows them to check all previous and current listings of their NFTs on Rarible or OpenSea. They'll have to pay gas fees to effectively cancel those old listings, which will make it impossible to buy them off the blockchain.
The Rarible tool was launched at the start of the month to combat incidents like the one that occurred today.
Under the "Listings" page, OpenSea has quietly brought out a new option to fix the problem. NFT holders can now see both current and inactive listings under the tab. This appears to give OpenSea users the ability to access and delete listings that they previously believed were cancelled. However, it does not assist people who have already sold their NFTs by mistake.