Discover more from Token Dispatch
Your daily new frontier-tech dispatch on blockchain and artificial intelligence. Handpicked and crafted with love by human bots 🤟
Over 12,000 subscribers
OpenSea is exploring new ports - adds support for Avalance blockchain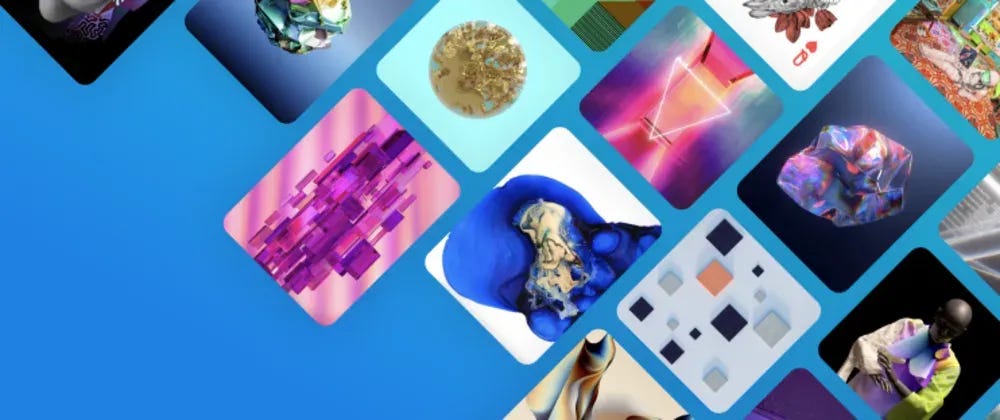 The Avalanche NFT projects will finally get the attention they deserve! Because Opensea, the largest NFT marketplace, has decided to add Avalanche support.
Opensea now supports NFTs from seven blockchains: Ethereum, Polygon, Klaytn, Solana, Optimism, Arbitrum, and Avalanche.
Avalanche is an advanced blockchain platform that promises extreme scaling and quick confirmation times. It is an open-source network that includes the native token AVAX and three blockchains:
Exchange Chain (X-Chain) - Used for the creation of new digital assets.

Contract Chain (C-Chain)- Optimized for Ethereum compatibility and smart contracts.

Platform Chain (P-Chain) - Used for coordinating validators and creating subnets.
All Avalanche-based NFT collections will be available on OpenSea, with more to follow.
What this means for Avalanche?
Despite being nicknamed the "Ethereum Killer" by fans, not a single project from the network has ranked in the top 100 NFT sales volume over the last 24 hours, seven days, 30 days, or on the all-time sales metric. All of this is expected to change now that Opensea has added support.
Data from CryptoSlam shows that in September, 4,488 buyers made up the majority of the roughly 25,000 transactions that totalled $2.4 million in NFT volume traded on Avalanche, which is still low compared to other networks such as Ethereum and Solana.
NFTrade, Kalao, Campfire, and JoePegs are among OpenSea's Avalanche-supporting competitors. But they're not doing so hot with the numbers.  So, yes, there's a lot of pressure on Opensea right now.
Apparently, Avalanche will allow OpenSea users to settle NFT transactions in under a second and with low transaction fees.
"The future of web3 is multichain, and it's always been our goal to offer the best selection and connect people with projects and creators across the chains they prefer," says Shiva Rajaraman, VP of product at OpenSea.
Avalanche also works with a few Web 2.0 entities, such as business and consumer brands, as well as sports teams.
BAYC creator Yuga Labs faces SEC probe
Buckle up for BAYC x SEC! The US Securities and Exchange Commission is back on the scene, and This time Yuga labs, creator of the popular Bored Ape Yacht Club NFTs, is on the hot seat.
BAYC has always made headlines but for the wrong reasons this time. SEC is probing Yuga Labs over securities violations via the sale of Bored Ape Yacht Club NFTs. It is also investigating the distribution of APEcoin, the token linked to the collection, which launched in March.
The regulator is checking whether sales of its digital assets are in violation of federal law.
And so far, there's nothing to worry about. Yuga Labs has not been charged with any wrongdoing, and the investigation may not result in a legal battle. Instead, it is designed to serve policymakers and regulators "learn more about the novel world of Web3."
"As a leader in the space, Yuga is committed to fully cooperating with any inquiries along the way," says Yuga Labs.
Yuga Labs came under increased scrutiny as a result of BAYC's exponential growth into the most celebrated NFT collection. Owning an ape is one of the biggest "flex" with big celebrity names including Jimmy Fallon, Marshmello and Madonna associated with it.
DeFi platform Mango Markets exploited for over $100 Million
Mango Markets, Solana-based decentralised finance (DeFi) trading platform, is the latest victim of a massive exploit that has resulted in a loss of up to $100 million.
In a Tweet on Tuesday, Mango confirmed the exploit, stating that it was "investigating an incident where a hacker was able to drain funds from Mango via an oracle price manipulation."
The hacker was able to manipulate the price of Mango Market's native MNGO token.
The perpetrator initially paid the network $5 million in USDC. On the Mango Markets order book, the attacker then offered 483 million units of MNGO perpetual contracts.
This caused the price of MNGO to skyrocket by 1,000% in a matter of minutes while also increasing the collateral value of the hacker's account.
According to OtterSec, a blockchain auditing website, the hacker temporarily increased the value of the collateral. Following this, the hacker withdrew massive loans from the Mango Markets treasury.
The team of engineers at Mango have disabled front-end deposits and asked users to refrain from making deposits until the situation stabilises.