Discover more from Token Dispatch
Your daily new frontier-tech dispatch on blockchain and artificial intelligence. Handpicked and crafted with love by human bots 🤟
Over 12,000 subscribers
Opera Crypto Browser simplifies NFT creation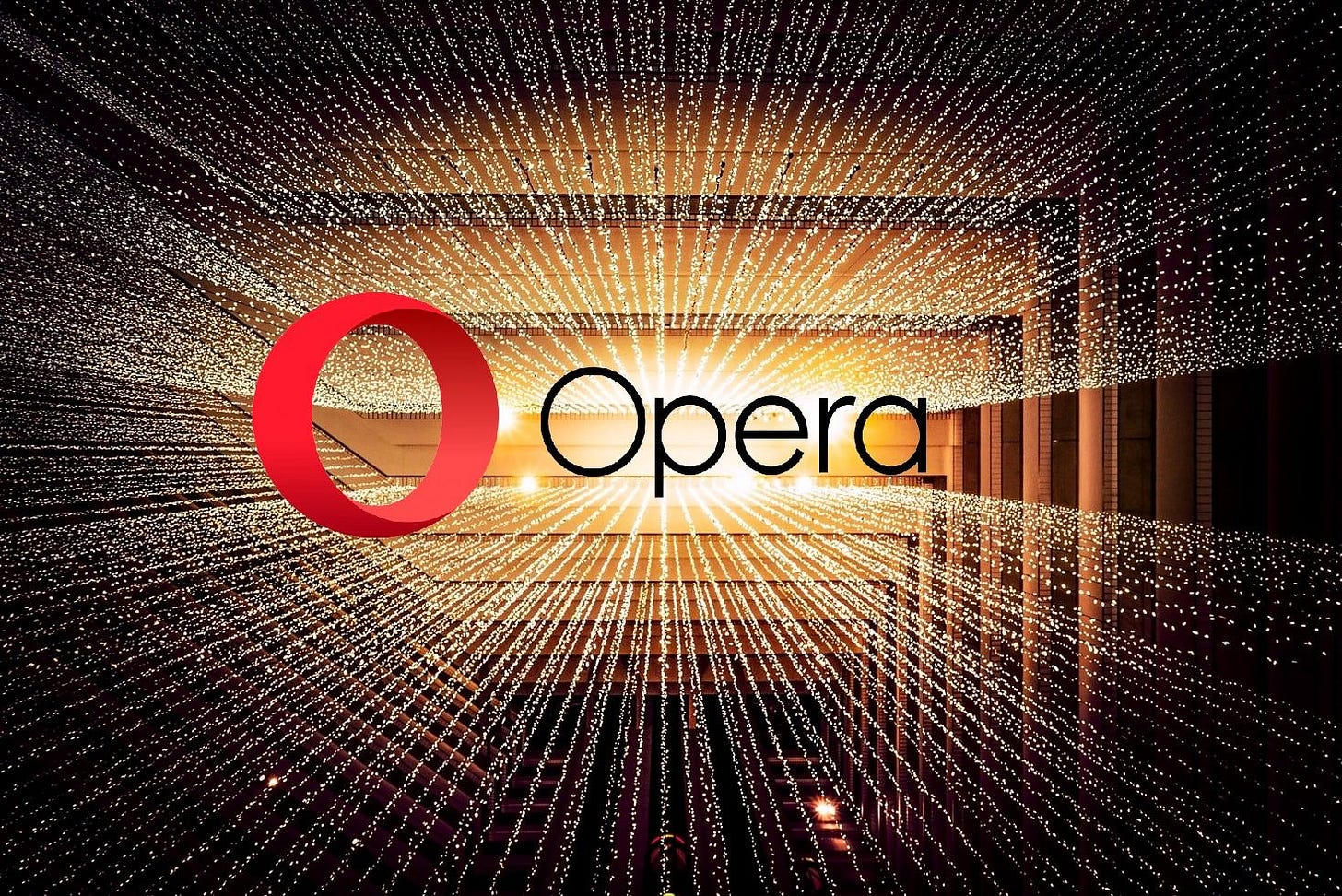 With its new drag-and-drop NFT creation tool, Opera users can now easily create non-code NFTs and review simplified properties of their smart contracts.
Opera will roll out the tool in January, and the firm has partnered with Alteon LaunchPad—a project focused on simplifying workflows—to make this happen.
You can create an instant NFT with no coding experience, and Opera adds no platform usage fees.
All you have to do is drag and drop media files into the browser, which generates a smart contract and uploads the file to a blockchain, converting the files into NFTs.
"We are giving users the opportunity to contribute freely to this ecosystem. Now, our users will be able to create NFTs instantly and simply with no platform usage fees, encouraging more people to explore the burgeoning NFT industry," said Susie Batt, crypto ecosystem lead at Opera.
The easiest way to involve the mainstream is easing their way into it. With Opera's new tool, any user with no prior experience in the Web3 arena can explore the space.
In January, Opera launched its crypto browser to allow users to access decentralized applications (DApps), games and metaverse platforms.
In November, they launched a tool dubbed DegenKnows - an NFT analytics tool for finding new collections and keeping tabs on existing ones.
Binance pauses withdrawals amid $5M Ankr' Infinite Mint' hack
Changpeng Zhao, the CEO of Binance, revealed that withdrawals associated with a recent attack on Ankr had been halted.
Ankr is a distributed node operator for proof-of-stake networks that enable users to stake their tokens quickly and easily without purchasing the required hardware.
It was hacked in the wee hours of Friday, and the hacker used the aBNBc token's smart contract to generate an endless supply of this token. The BNB token from Binance, which is used to gain incentives on Ankr, is represented by this token. Since the attack, the token's price has fallen 99.5%, according to CoinGecko.
Some reports claim they could have produced up to 60 trillion aBNBc tokens.
Many of these tokens were exchanged for the stablecoin USDC, and they started transferring them from the Binance Smart Chain to Ethereum.
Coinbase says Apple forced it to remove NFT wallet function
The crypto exchange Coinbas has accused Apple of forcing it to remove NFT transfers from its Wallet app on iOS.
Why? Apple charges a hefty 30% tax on every transaction completed through the wallet app, which Coinbase says is "not possible."
"For anyone who understands how NFTs and blockchains work, this is clearly not possible," Coinbase said. "Apple's proprietary In-App Purchase system does not support crypto, so we couldn't comply even if we tried."
The dispute between Apple and Coinbase Wallet shows the tech giant's total control over apps in its ecosystem. The company began allowing apps on its App Store to sell NFTs in September, with a controversial 30% cut for each purchase.
Apple's huge in-app purchase fee has enraged the community as well as many crypto advocates, including Epic Games CEO Tim Sweeney, Meta's Mark Zuckerberg, and Spotify CEO Daniel Ek.