Discover more from Token Dispatch
Your daily new frontier-tech dispatch on blockchain and artificial intelligence. Handpicked and crafted with love by human bots 🤟
Over 12,000 subscribers
PayPal targets Europe, after rolling out Crypto service in the US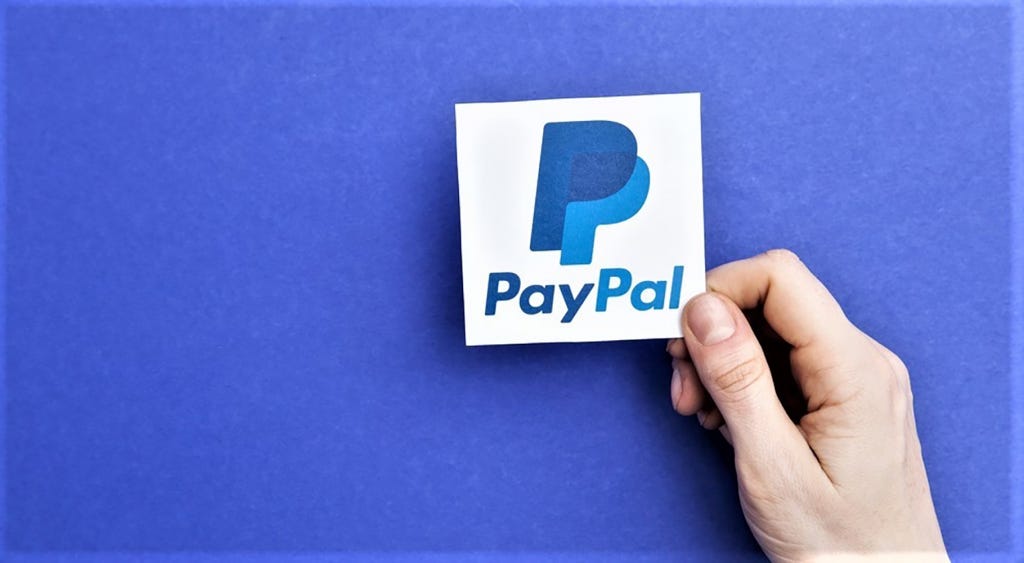 PayPal launched its crypto service in the US in 2020 and expanded to the UK in 2021. Now the financial service behemoth is all set to mark the first rollout of its crypto service to the European Union.
PayPal has announced that it will expand its crypto service to Luxembourg in the "coming days." Eligible customers can buy, sell and hold crypto-assets in their PayPal accounts via the website or the mobile app.
Initial support will be rolled out for Bitcoin (BTC), Ethereum (ETH), Litecoin (LTC), and Bitcoin Cash (BCH).
PayPal's goal is twofold: first, to maintain an open environment for Luxembourgish people to access crypto services, and second, to help them understand everything about crypto cryptocurrencies.
So, PayPal will also provide educational content and FAQs to customers, allowing them to better understand cryptocurrencies' benefits and risks.
Users can begin by buying as little as €1 of cryptocurrency using their PayPal balance, linked bank accounts, or EU-issued debit cards via the platform's website or mobile app.
PayPal claims that it will not charge customers for custodial services but that buying and selling will incur fees.
PayPal is headquartered in Luxembourg, and this move could serve as an entry point for the EU's other 26 member countries once the Markets in Crypto Assets (MiCA) regulation takes effect.
What's MiCA? On October 10, the European Parliament Committee passed the MiCA crypto policy, which aims to create a one-size-fits-all regulatory framework for the industry across the EU's 27 member countries. The regulation will allow companies registered in any member state to obtain a licence to provide services throughout the EU via a process known as "passporting."
Once it comes into effect in 2024, the framework may make it easier for exchanges to operate in Europe.
Crypto.com Releases Proof of Reserves to Assure Clients their funds are safe
Digital asset exchange Crypto.com published a proof of reserves data to demonstrate its capacity to pay out client balances.
The Singapore-based platform claimed on Friday that it engaged the multinational audit, tax, and consultancy firm Mazars to show, using "sophisticated cryptographic techniques," that customer funds were available and backed.
Our current consumers can easily prove that Crypto.com has a 1:1 reserve of all client cryptocurrency assets put on its platform and that the purchases in their account are responsibly backed and accessible, both for the Crypto.com App and Crypto.com Exchange. Crypto.com also provides its users with a Visa debit card for spending cryptocurrency.
"Providing audited Proof of Reserves is an important step for the entire industry to increase transparency and begin the process of restoring trust," said Kris Marszalek, CEO of Crypto.com.
Magic Eden to accelerate Games Growth with Chief Gaming Officer
Chris Akhavan has been appointed as the organization's first Chief Gaming Officer, according to a top cross-chain NFT platform. Chris will be in charge of expanding Magic Eden's gaming relationships and assisting in creating improved game developer and collector experiences on the platform in his new position.
Magic Eden believes Web3 gaming will become a multi-billion dollar business by giving players control over their digital assets and identities. To help make this a reality, Magic Eden will make its substantial Web3 audience reach available to game developers.
Chris worked in a variety of positions in the gaming industry before joining Magic Eden, reconciling numerous platform and business model changes.
"As a lifelong gamer, I truly believe the game industry is going to be transformed by placing ownership in the hands of players. There are already massive vibrant markets around in-game items in games like Counter-Strike, and Web3 technology is the perfect solution to enable game asset ownership in a scalable and connected way across an enormous universe of games and player communities." said Chris