Discover more from Token Dispatch
Your daily new frontier-tech dispatch on blockchain and artificial intelligence. Handpicked and crafted with love by human bots 🤟
Over 12,000 subscribers
Playful Studios raises $46M to build a Web 3 game studio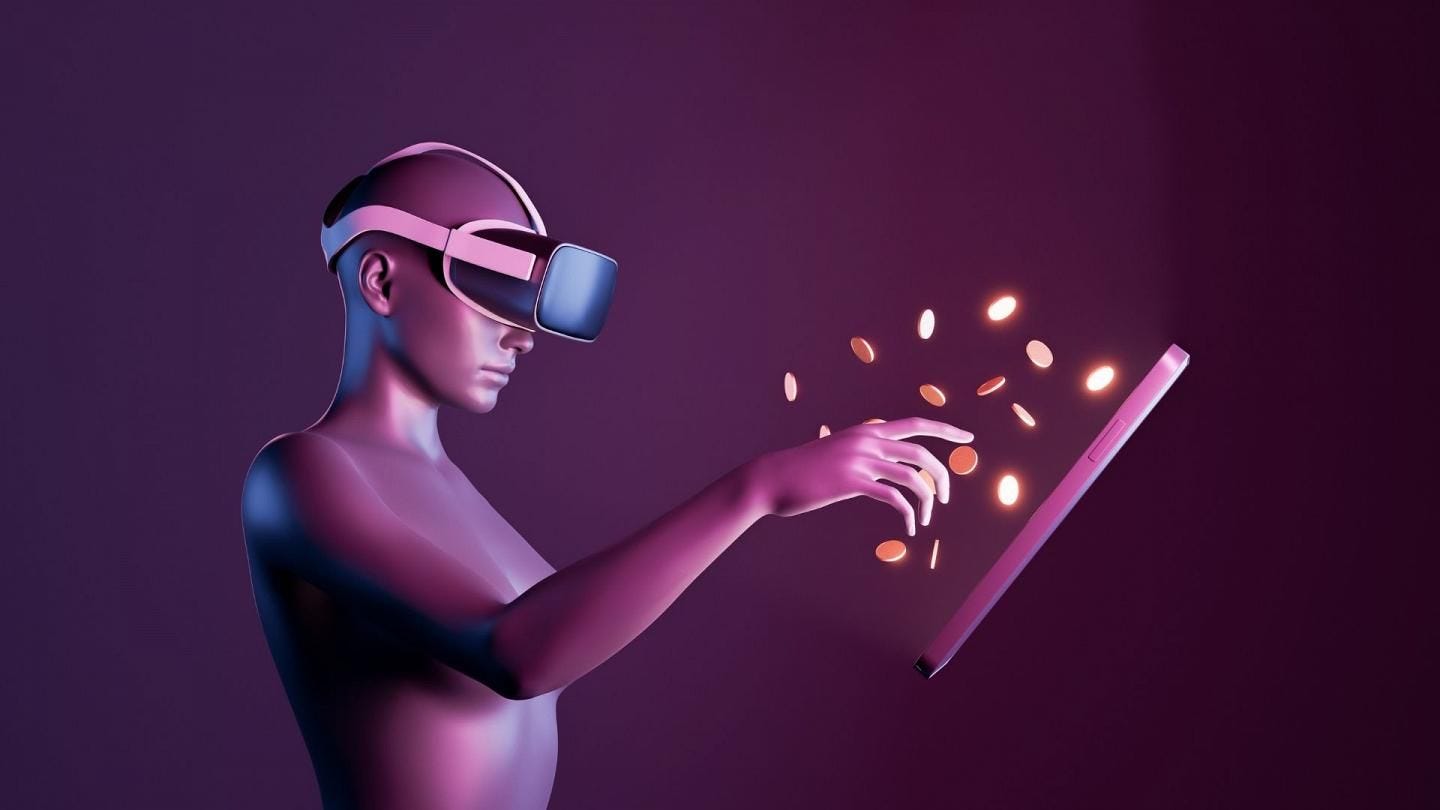 Web 3 gaming has shown tremendous success over the past few years. It has changed the dynamics of the entire gaming industry, allowing users to earn money while having an immersive experience. So when the Words with Friends co-founder Paul Bettner was trying to figure out how to connect the community of fans with the gamers and the creators, Web3 seemed to be the perfect solution.
The wildcard Alliance, the web3  subsidiary of playful studios founded by Bettner took a novel approach and established a way for in-game contestants to communicate, interact, and transact directly with their followers and supporters. The game is framed as "the ultimate spectator sport".
Wildcard marks the start of a new and exciting genre of Web3 games that is focused on spectators. It is a hybrid multiplayer online battle arena, real-time strategy and collectible card game where players compete surrounded by live, interactive fans and spectators.
The experience will be as much about the fans and spectators as it will be about the competitors. Spectators can also influence the match by throwing tributes onto the arena, which can help certain characters.
When The Wildcard Alliance revealed that it had raised $46 million in Series A funding, backed by Web3-focused venture capital company Paradigm, the spectator sport concept proved brilliant. Griffin Gaming Partners, Polygon, and venture capitalist Sabrina Hahn were among the other investors in the round.
Bettner is an accomplished video game producer who has worked on titles such as Age of Empires, and Lucky's Tale and co-created the immensely popular Words with Friends. Bettner is now dabbling in Web3 gaming to create a fun, engaging game franchise built on blockchain technology.
"Web3 platforms present a tremendous opportunity to build entertainment that can include, empower, and onboard millions of new players," said Bettner. "Despite this opportunity, the current focus of Web3 game development tends to be on finance over fun, economy over engagement, currency over community. With Wildcard, we're focused on fun first, building a next-generation 'spectator sport' to welcome the entire community of competitors, collectors, sponsors, and fans to play together."
Wildcard will be powered by Polygon because of the company's commitment to reducing carbon emissions. Bettner and his wife, Katy Bettner, co-founded the Wildcard Alliance. They've put together a team of gaming industry veterans with decades of triple-A development expertise, who will now collaborate with highly sought-after storytellers and IP creators from major media brands like Star Wars, DC Comics, and the Marvel Cinematic Universe.
Coinbase is Laying Off Around 1,100 Employees
Coinbase, the world's third-largest cryptocurrency exchange, has announced the layoff of about 1,100 people, or 18% of its workforce. Only a month ago, the popular exchange spent around $14 million on a Super Bowl commercial, and no one could have predicted that things would go this bad. It's made worse by the fact that the announcement comes in the midst of a crypto meltdown. Citing reasons for the layoff, CEO Brian Armstrong  says
The company has "over-hired" in an attempt to capitalise on "new use cases enabled by crypto acquiring traction nearly every week." The note admits that the company "expanded too fast" during the cryptocurrency bull market, scaling from 1,250 people at the start of 2021 to 2,500 employees by the end of 2021.
The outgoing Coinbase employees received the news through their personal email addresses after their access to Coinbase services was revoked. Coinbase's stock has dropped over 80% this year due to the dramatic drop in cryptocurrency values starting with the Russia-Ukraine war, which has harmed the exchange's transaction volumes.
Coinbase is the latest in a long line of cryptocurrency firms to announce layoffs. On Monday, lending provider BlockFi cut its workforce by 20%, while cryptocurrency exchange Crypto.com laid off nearly 400 people.
A 'Service Token' NFT was Airdropped to Alleged Crypto Thief's Wallet by a law firm, says NY Supreme Court.
Have you considered how NFTs could be used to solve traditional legal issues? If not, then consider the following scenario. As a kind of service, a New York supreme court judge agreed that law firm Holland & Knight could airdrop a wallet believed to be held by the hacker with an NFT containing relevant legal documents, marking the first known legal process aided by an NFT.
The so-called "service token" or "service NFT" was served to an unknown defendant in a hacking case involving LCX, a cryptocurrency exchange based in Liechtenstein that was hacked for over $8 million in January.

The attack resulted in the loss of Ether (ETH), USD Coin (USDC), and other cryptocurrencies from the platform's hot wallets. The monies were laundered through Tornado Cash, according to LCX, but were later tracked using "algorithmic forensic analysis." The organisation was also able to identify wallets linked to the hacker as a result of the investigation.

On June 6, the Service Token was airdropped. However, if the wallet owner does not answer after 30 days, the case will be treated as if they have confessed guilt, allowing the court to freeze the stolen digital assets.