Discover more from Token Dispatch
Your daily new frontier-tech dispatch on blockchain and artificial intelligence. Handpicked and crafted with love by human bots 🤟
Over 12,000 subscribers
Polygon's eDAO launches "Unlabel", the first decentralized label for artists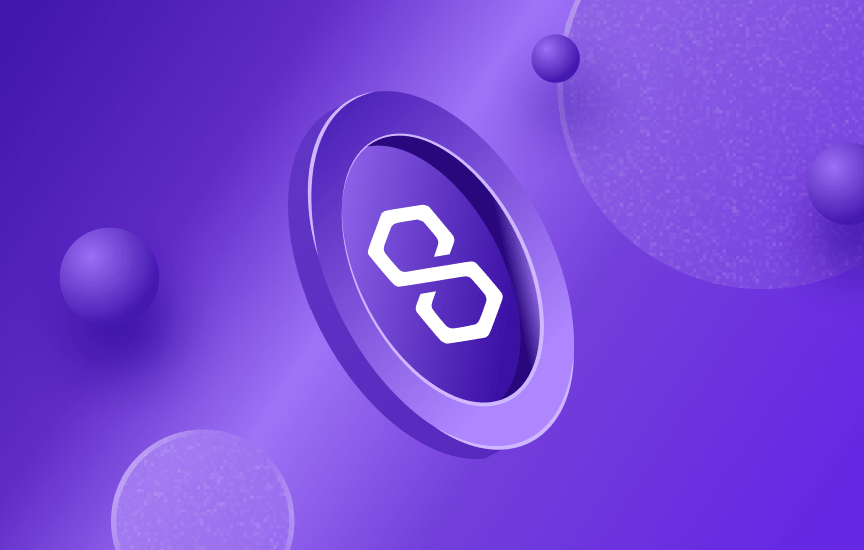 Web3 empowers artists worldwide by fundamentally altering how creators create and profit from their content. With the help of the most recent advancements in Web3, creators can now explore more effective ways to monetize their work, forge closer links with their communities, and achieve high degrees of autonomy.
There is a tonne of prospects for artists, their followers, and the entire entertainment industry in the space. And the next generation of the internet is expected to become the next generation of everything.
The entertainment industry is gradually embracing the technology and trial and erroring the possibilities, greatly aiding its widespread adoption. There is still a length to be bridged and make the transition smooth for everyone.
With the same goal in mind, Polygon launched the Web3 entertainment company, eDAO, earlier this month. eDAO is trying to make the transition from Web2 to Web3 easily possible for artists, help them maximize the opportunity and prioritize the widespread adoption of web3. The company aims to accentuate the immersive experience of Web3 to boost the entertainment value.
Yes, NFTs are interesting and pricey. eDAO wants NFTs to be a comprehensive experience rather than just an asset. "eDAO engineers a meaningful, immersive Web3 plunge for creators and millions of fans across a wide scope of art, media and entertainment." according to the founders.
To help a new generation of artists take their first steps into the space as promised, eDAO is launching its first decentralized label for artists, dubbed 'unlabel'. The project will launch artists, musicians, and cross-genre creators, uniting the Web2 and Web3 worlds.
The initiative's core components include artist-led incubation and curation. Eight NFT artists and eight Web2 artists will work together in a continuous eight-week cycle to debunk NFTs and successfully orchestrate their entry into the global NFT market.
Throughout the eight-week programme, eDAO will help creators from all over the world "unlabel" and claim ownership of their work. The eight pieces of art will be put up for auction on Rarible's home page at the end of the residency.
Among the artists collaborating on the project are Sajid Wajid Shaikh, Karen Frances, Santanu Hazarika, Jayesh Sachdev, Gaurav Wakankar, Aaron Pinto, Vishwesh Menon, and Lapin Mignon.
The first season of the unlabel residency will be co-hosted by actor and Web3 entrepreneur Kunal Kapoor who already has a Web3 venture in LAB (Love A Bot).
"Entertainment has witnessed a dynamic shift with the rise of Web3. The creative community is empowered with the decentralized IP network and this partnership with eDao to bring 'unlabel' to life is built on that very ethos. As a creator, I believe this is the next big thing in the future of cinema, art, and culture thus taking creators to a global audience; one that will define their journeys for a long time to come." Said Kunal Kapoor in a statement.
FTX might soon buy Robinhood.
According to Bloomberg, FTX is certainly thinking about buying the trading app Robinhood. According to some sources, FTX is still considering the possibilities but has not yet made an offer. Robinhood is a stock brokerage where customers can trade and invest in securities. This year, it also established cryptocurrency services and released a wallet.
According to a regulatory filing, the co-founders of Robinhood, CEO Vlad Tenev and Chief Creative Officer Baiju Bhatt have a majority of the voting rights(greater than 50%).   Bankman-Fried said in May that Emergent Fidelity Technologies, a business he owns, had acquired a 7.6% stake in Robinhood. For the shares, he spent around $648 million.
In a statement to Bloomberg, Bankman-Fried stated, "We are excited about Robinhood's business prospects and potential ways we could partner with them," Bankman-Fried said in a statement to Bloomberg. "That being said, there are no active M&A [mergers and acquisitions] conversations with Robinhood.
Bankman-Fried and his FTX exchange have played a crucial role in delivering bailouts to struggling blockchain companies as cryptocurrencies  and equities plummet as we enter what some refer to as a "crypto winter." BlockFi, a crypto trading platform, received a revolving credit line from FTX worth $250 million just last week.
The general state of the economy has had an impact on Robinhood's operations as well; according to its most recent earnings report, the number of monthly active users fell by 10% to 15.9 million in March 2022 from 17.7 million in March 2021. Additionally, its income decreased by 48 per cent, from $522 million to $299 million, year over year. If this deal goes through, things could work out well for Robinhood.
HTC's launches a new metaverse phone supporting crypto features.
While we still can't get over Solana's Web3 mobile, phone manufacturer HTC is introducing its first "Viverse" phone, which is intended to work with its metaverse platform and includes crypto and NFT capability.
According to an announcement, the Viverse software enables you to "build your own virtual world" and purchase NFTs in a virtual marketplace. Apps that allow you to access and control your metaverse material, like cryptocurrency and NFTs, are preloaded on mobile devices. This is not the first HTC crypto phone with a built-in crypto wallet for Ethereum and Polygon-based assets.
The strategy has a lot in common with HTC's first blockchain-powered smartphone, the Exodus 1, which the company unveiled in 2018 and followed up with the Exodus 1S, a more cost-effective model. However, it doesn't seem that either phone has helped HTC's smartphone fortunes. According to reports, the company's market share fell to less than 5% in 2018.
With the Desire 22 Pro it aims to establish itself as the first smartphone for the metaverse by fusing its expertise in blockchain phones with its VR product line. But, HTC's window of opportunity is getting smaller by the day since it is said that rival Apple is getting ready to unveil an AR/VR headset next year.