Discover more from Token Dispatch
Your daily new frontier-tech dispatch on blockchain and artificial intelligence. Handpicked and crafted with love by human bots 🤟
Over 12,000 subscribers
Reese Witherspoon to adapt NFTs into movies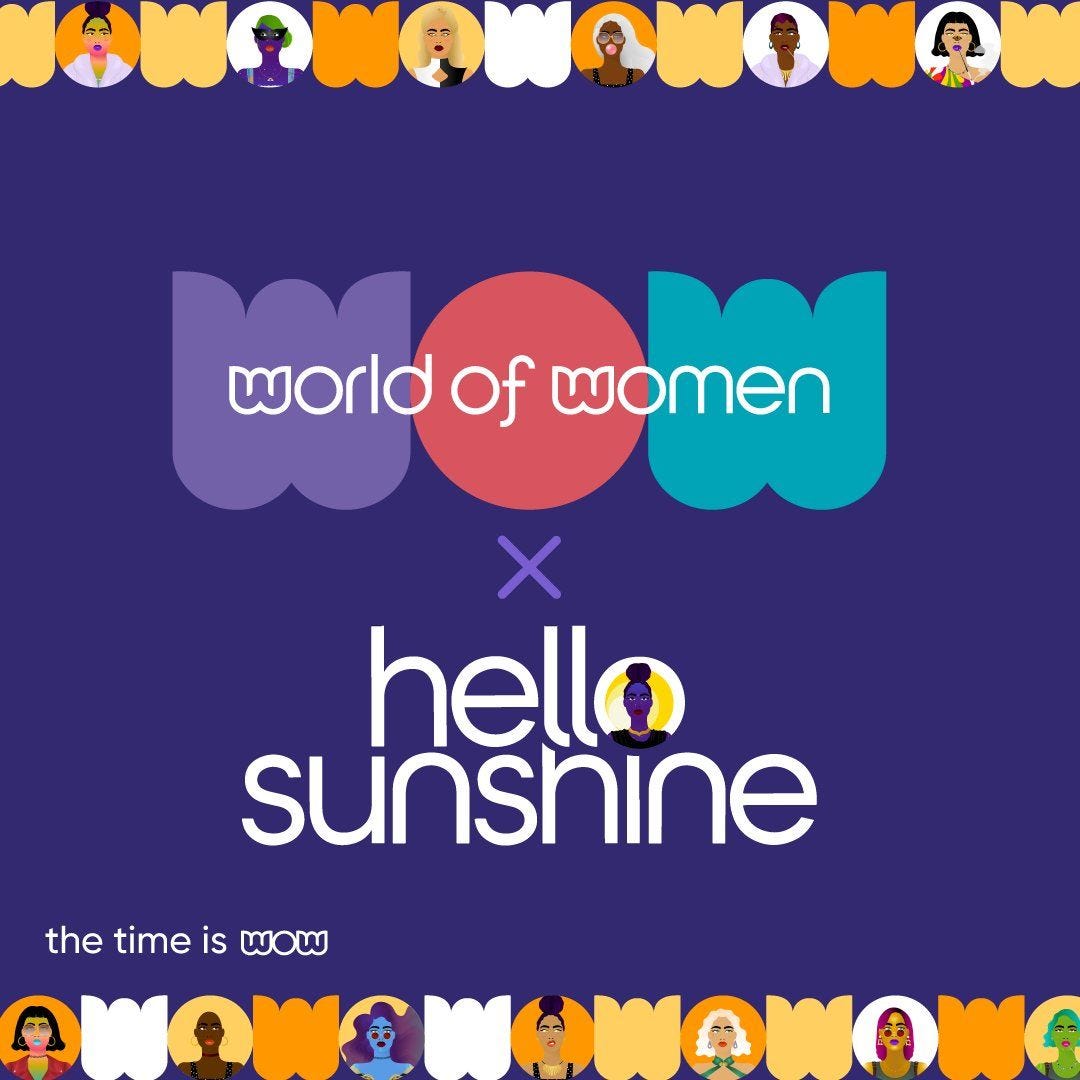 Creating an NFT out of a movie or TV show is quite an obvious thing to happen in the NFT world but imagine your favourite NFT collections being turned into a feature film or TV series. Wouldn't it be too exciting?
Well, we are not far away from that either.
Reese Witherspoon's Hello Sunshine has teamed up with World of Women (WoW), an NFT collective dedicated to breaking down barriers in the male-dominated world of cryptocurrency while supporting diversity and equality. World of Women debuted in July 2021 with 10,000 pieces by female artists, fast becoming one of the most popular and profitable non-fungible token providers.
Hello Sunshine has adapted popular books such as Wild, Gone Girl, Big Little Lies, and Little Fires Everywhere into famous movies and television shows.
It will be interesting to see a popular NFT collection turning into a movie or TV series.
Witherspoon sees WoW's female focus aligning with her production firm, which she sold to Blackstone for $900 million last August.
The announcement comes one month after World of Women signed for Hollywood representation with music exec Guy Oseary.
"While the crypto and NFT space is largely dominated by men, there are inspiring leaders like World of Women creating incredible communities for women during this massive shift for media and technology," said Witherspoon in a statement.,
While NFTs are becoming more popular, none have yet to be successfully mainstreamed through television or film adaptations. The move is yet another indication of NFTs' growing appeal and the value they may provide to traditional media organizations on the hunt for intellectual property.
In cooperation with other various women-led NFT projects, they will also launch a Hello Sunshine x World of Women live event and educate women about this new virtual space and its possibilities.
Hello Sunshine isn't the only media business interested in incorporating NFTs into movies and television. Top talent agencies UTA and CAA are eyeing similar pursuits with popular NFT ventures like CryptoPunks and Jenkins The Valet. Dapper Labs has a licencing agreement with the NBA, and Larva Labs has agreed to sell the rights to three NFT collections for film, television, and video games to United Talent Agency. The entertainment possibilities of NFTs are expanding hurriedly.
Sequoia Capital to invest up to $600 Million in Crypto startup tokens
The most widely known venture firm is setting up a separate fund for the new trend. Sequoia Capital, a VC firm based in Silicon Valley, has announced a new cryptocurrency fund with a fund size of up to $600 million. According to Sequoia Capital, Sequoia Crypto Fund will be used exclusively for liquid coins and digital assets, which has set aside between $500 and $600 million.
"Sequoia Crypto Fund complements our broader commitment to crypto. Our goal with this fund is to participate more actively in protocols, better support token-only projects, and learn by doing ourselves"
Sequoia Capital, a 50-year-old investment firm, stated that it sought better control over its digital assets because staking, providing liquidity on a protocol, and voting in network governance was often more time-consuming and complicated.
The firm says it already has invested in a bunch of crypto projects. Bitcoin, Ethereum, Strips Finance, Parallel Finance, Ironfish, Decentralized Social (DeSo), and Filecoin have all been funded by Sequoia Capital. It has also made investments in several unannounced coins. It has already partnered with some of the biggest names in the crypto world, including the CEO of the FTX exchange, Sam Bankman-Fried, and Jack Dorsey, the co-founder of Twitter.
"Sequoia has a very long-term view as an investor. We like to take ten plus year views on trends and new protocols," Shaun Maguire, a partner at Sequoia.
Wyoming Lawmakers Want State to Launch Its Stablecoin
Will a state issue its own stablecoin before the year's end? It's possible if legislation introduced in Wyoming this week passes. The Wyoming Stable Currency Act (SF0106) was introduced by lawmakers on Thursday, paving the path for the crypto-friendly state to develop its dollar-pegged token.
State senators Chris Rothfuss and Tara Nethercott and state representatives Mike Yin and Jared Olsen are among the bill's sponsors. Wyoming Treasurer Curtis Meier Jr. would be permitted to issue a state stablecoin pegged to the US dollar under the act. The token would be redeemable for a single dollar that the government would keep in trust.
If the bill is passed, the state treasurer will have until December 31 to launch the stablecoin or until November 1 to provide a report to the select committee on capital financing and investments explaining why it is not now viable.
Stablecoins are cryptocurrency tokens tied to a fiat currency, most commonly the US dollar. Stablecoins, unlike typical cryptocurrencies such as Bitcoin and Ethereum, which may be highly volatile and swing wildly in price, retain a consistent value regardless of market activity. If you want to know more about this topic, check our narrative.
Popular stablecoins include centralised tokens like Tether (USDT) and USDC.
What is the need for Wyoming to have its stablecoin? The proposed legislation does not make this obvious. However, given Wyoming's growing attention on crypto and related trends—the state was the first to grant a charter to a crypto bank and to recognise DAOs legally—it could help the state's future crypto goals.