Discover more from Token Dispatch
Your daily new frontier-tech dispatch on blockchain and artificial intelligence. Handpicked and crafted with love by human bots 🤟
Over 12,000 subscribers
Royalties will stay, OpenSea changes stance on optional creator fees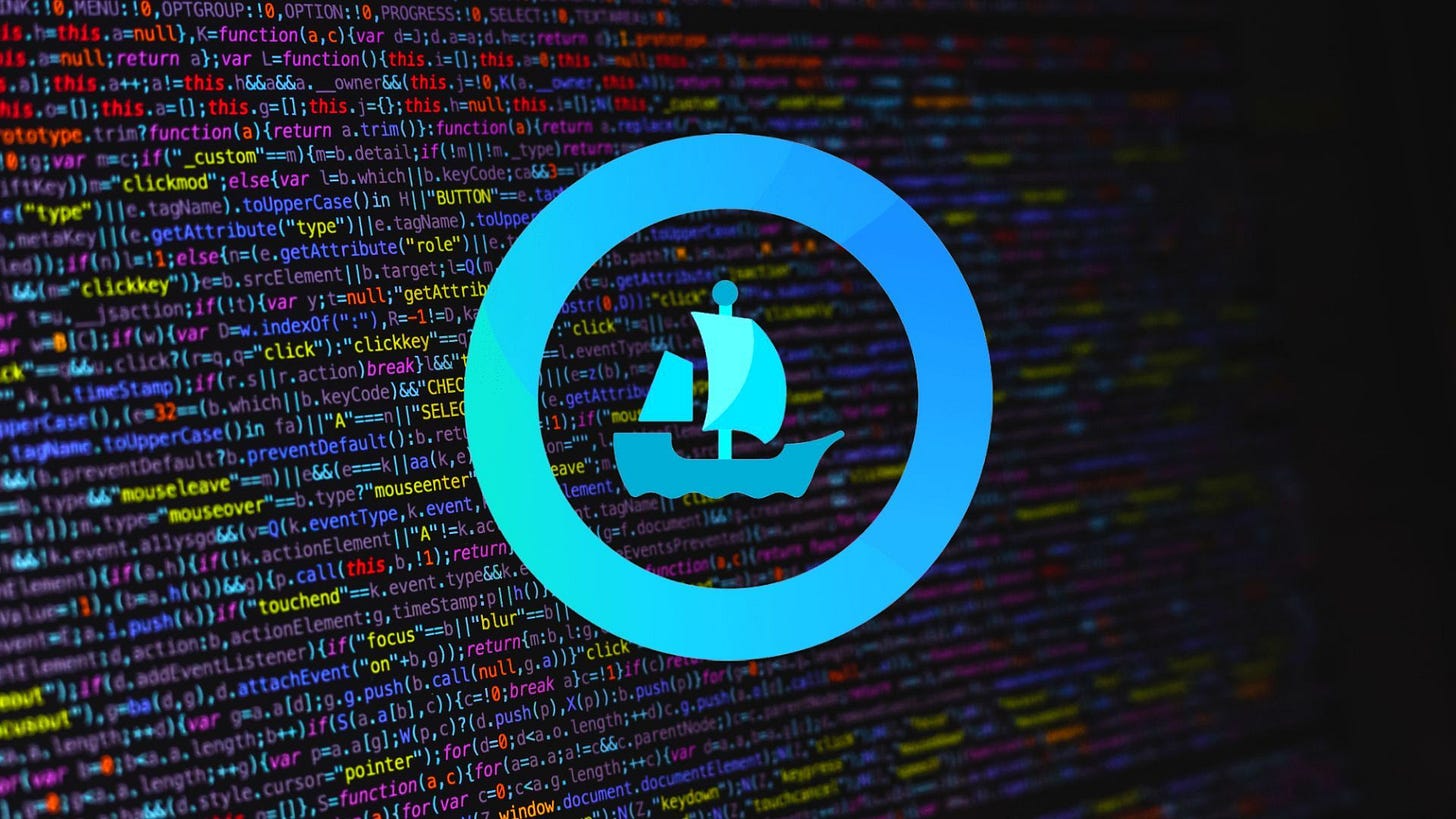 Here's a good news, as the royalties debate continues, NFT marketplace OpenSea has announced it will continue enforcing royalties across all collections.
"We're awed by the passion we've seen from creators and collectors alike this week. We were looking for your feedback, and we heard it, loud and clear." OpenSea tweeted following a significant community backlash.
Why? OpenSea announced on November 7 that they are developing a tool to enforce royalties and blacklist other platforms that try to avoid them.
Great! but,
OpenSea also set a self-imposed deadline of December 8 to collect community feedback and consider possible courses of action, which it stated included making creator fees optional for traders (like Magic Eden), and that didn't sit well with the creators.
And the community made it "loud and clear" that creator royalties are crucial in the space, urging OpenSea to explain its stance.
Until recently, all major marketplaces honoured the royalty fee specified by the creators. But, upstart competitors have recently started scooped up market share by rejecting royalties, triggering the established platforms to make changes as well.
Yuga Labs, the creator of the bored Ape Yacht Club, and Betty, the pseudonymous co-founder of Deadfellaz, Seneca and FEWOCiOUS, have publicly criticised OpenSea's recent decisions.
Some NFT creators, such as Bobby Kim, co-founder of The Hundreds, decided to cancel the release of their upcoming NFT collection on OpenSea.
Along with assuring its users that OpenSea is on their side, the marketplace explained how, in the last week, nearly half of the creator fees set by the top 20 collections were ignored.
"Unless something changes soon, this space is trending toward significantly fewer fees paid to creators. No policy that we implement will reverse this trend if this behavior continues."
Lionel Messi joins Sorare as an investor and brand ambassador
Football legend Lionel Messi has joined Sorare, the NFT fantasy football game, as an investor and brand ambassador.
Messi and the NFT platform will work together before the FIFA World Cup Qatar 2022 to create improved content and fan experiences. Sorare lets football fans purchase and manage their favourite player's fantasy cards via the NFT platform.
"Fans have always looked for ways to express their passion and get closer to the players and teams that they love, and Sorare's combination of a fantasy game with digital collectibles gives fans new ways to do that, wherever they are in the world." said Messi
Messi has already ventured into the cryptocurrency world earlier. In March, he inked a three-year cooperation agreement to support Socios, a digital fan token platform, and serve as its international brand ambassador.
Latin America's largest bank partners with Galaxy to introduce crypto ETFs
In the most recent instance of crypto and TradFi coming together, Galaxy Digital has introduced a bitcoin ETF in Brazil through a collaboration with Latin America's largest private asset manager.
The cryptocurrency unit has partnered with seasoned hedge fund company Itaú Asset Management to create a comprehensive lineup of physically backed cryptocurrency ETFs in Brazil. Its initial exchange-traded fund is the IT Now Bloomberg Galaxy Bitcoin ETF (BITI11).
Initially, it will provide investors exposure to bitcoin, and as it develops, it will give investors access to other digital asset strategies. Galaxy also collaborated with CI Global Asset Management in Canada to introduce blockchain and metaverse ETFs on the Toronto Stock Exchange in May.