Discover more from Token Dispatch
Your daily new frontier-tech dispatch on blockchain and artificial intelligence. Handpicked and crafted with love by human bots 🤟
Over 12,000 subscribers
Russian president bans crypto payments in Russia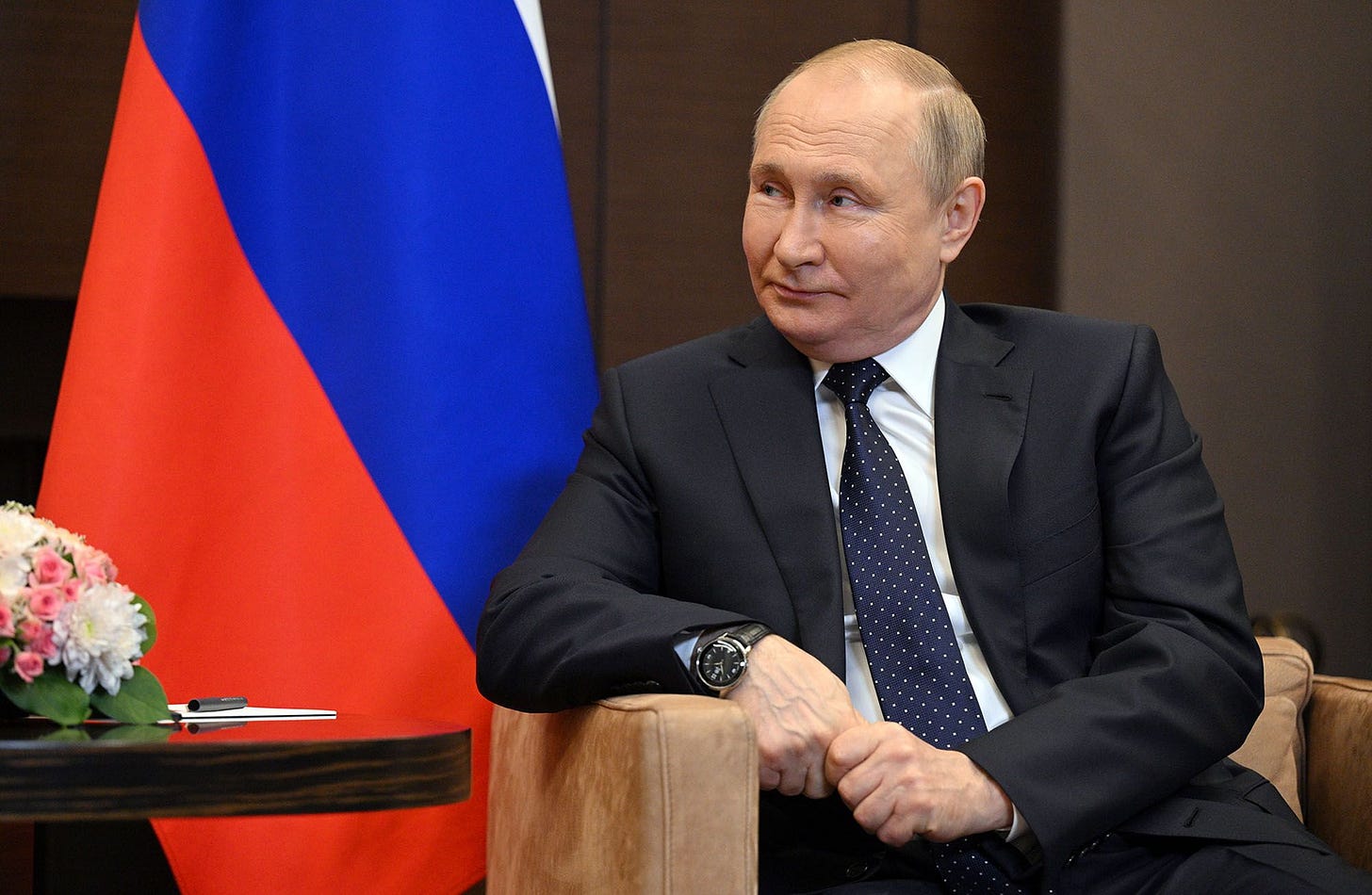 In the midst of the international crisis, cryptocurrency was front and center. Some have even referred to Russia's invasion of Ukraine as "the world's first crypto war." Several countries have imposed harsh sanctions on Russia.  Russia has come under fire this year for allegedly using cryptocurrencies to evade sanctions following its invasion of Ukraine.
As a result, major cryptocurrency exchanges such as Binance and Coinbase have stated that they will pursue US or EU laws limiting Russians' using the exchanges.
In January, President Putin expressed enthusiasm for Bitcoin mining, claiming that Russia had "certain competitive advantages."
In February, Russia's Finance Ministry submitted to the government a proposal of cryptocurrency regulations that allow for investing in digital assets such as Bitcoin or Ethereum but not using them to buy things. This contrasts with the Bank of Russia's position, which has advocated for the ban of any crypto activity. In May, the central bank reportedly stated that the threat of crypto to the country's finances had diminished because Russian banks had sufficient foreign currency moving forward.
Now, after the Russian government and central bank had long debated how to go about cryptocurrency, Russian President Vladimir Putin signed a bill on Thursday amending the country's existing ban on cryptocurrency payments to specify additional types of tokens.
The new law states:
"It is prohibited to transfer or accept digital financial assets as a consideration for transferred goods, performed works, rendered services, as well as in any other way that allows one to assume payment for goods (works, services) by a digital financial asset, except as otherwise provided by federal laws."
The bill was submitted to the State Duma in June by the head of the legislature's Committee on Financial Markets, Anatoly Aksakov, and signed into law by Putin Friday. The new law also includes a provision requiring crypto exchanges and providers to refuse transactions in which digital assets could be used as payment.
According to Russian media group RBC, group legislators decided that the existing ban — in effect since January 2021 — was insufficient because it only outlawed individuals and entities from using "payment tokens."
Brazil's largest private bank launches tokenization Platform
One of Brazil's biggest holding corporations, Ita Unibanco, has said that it may offer cryptocurrency trading services to its clients.
Ita Digital Assets, a brand-new division that the company will add to its organizational structure, will function as an intermediary between businesses looking to tokenize their assets and the market. The company will tokenize assets using the Hyperledger Besu platform, and the resulting tokens will only be tradeable on the company's exchange. It also intends to provide its clients with cryptocurrency custody services.
The new unit will initially be made available to institutional clients; a retail version is anticipated by year's end. The organization has already conducted tokenization tests, issuing tokens to a small number of individual clients and bank workers.
Ita is only the most recent in a line of Brazilian businesses that are recognizing prospects in the world of cryptocurrency trading. One of the most well-known digital wallet and payment service providers, Picpay, had recently declared that it would begin providing cryptocurrency trading and payment services in August. Another Brazilian digital bank, Nubank, also introduced comparable trading services in May. The Brazilian Central Bank has announced that experiments on its own currency (CBDC) will be conducted this year.
Rarible NFT marketplace integrates with Solana's protocol
This month, the Solana NFT ecosystem is reaching new heights.  Popular NFT marketplace, Rarible has announced its integration with Solana's Metaplex Protocol.  Solana's Proof-of-Background protocol, Metaplex, makes it simple for artists and creators to set up self-hosted NFT stores.
The firm states that there are no costs for the first month when trading or promoting Solana NFTs on Rarible.
Rarible is not only an NFT marketplace but a protocol which enables companies and creators to build their own distinctive platforms. The platform has also reduced its fees from 2.5 per cent to just 1 per cent for all chains last month.
Due to this integration, Solana joins Ethereum, Flow, Polygon, Tezos, and Immutable X as the sixth blockchain supported by Rare.
"We are continuously striving in the direction of a multi-chain vision in which all NFT communities across the blockchain market are no for a longer period siloed in which collectors and creators are cost-free to have interaction seamlessly with their favourite collections all in a person put no matter of their chain of origin," says Alex Salnikov, Co-Founder, Rarible.