Discover more from Token Dispatch
Your daily new frontier-tech dispatch on blockchain and artificial intelligence. Handpicked and crafted with love by human bots 🤟
Over 12,000 subscribers
Samsung launches a Blockchain-based security system for smart devices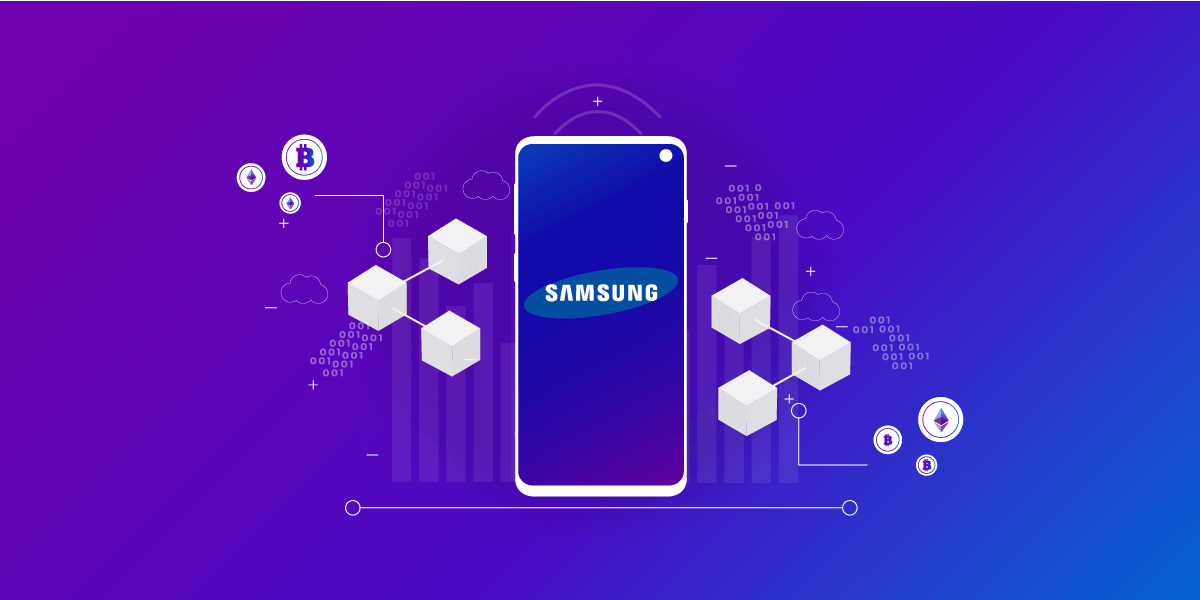 First off, we love talking about the signs of mainstream adoption! Now, Samsung has joined the chat!
Blockchain is all about trust and security, and it has the potential to be the most effective fix for many security problems. Realizing that, Samsung is developing a real-world application for blockchain technology.
The electronics and software giant is using the technology to increase the security of its smart devices.
Samsung is implementing Knox Matrix - a security solution that will include a "private blockchain system" to protect Galaxy devices, TVs, appliances, and more.
It does two things:
Protects your home's devices

easily and securely shares login credentials
Knox Matrix integrates a private blockchain into a person's device ecosystem and connects the various smart devices available on a network.
This system protects the smart home ecosystem with "multi-layered mutual monitoring." Knox Matrix creates a chain of trusted devices regardless of the operating system, and the more devices connected to the system, the more secure the ecosystem becomes.
There will also be a "unified security SDK [software development kit]" across all Samsung device operating systems, including Android, Tizen, and others.
Knox Matrix will also simplify login tasks all around the home - the login state is automatically distributed to devices that require it to connect to the network. Simultaneously, it will ostensibly protect sensitive data from other network devices.
The initial rollout of Knox Matrix will be exclusive to Samsung devices; then, eventually, they plan to support other manufacturers' products with a developer SDK.
Move-to-earn app Stepn denies layoff reports
Move-to-earn fitness app Stepn says it has no plans to lay off staff. Denies all the recent reports from South China Morning Post and Wu Blockchain. Fans can now rejoice!
It was reported that Stepn laid off over 100 contract workers, including community moderators and ambassadors. But, a spokesperson revealed that these claims were baseless and factually inaccurate.
Stepn has parted ways with volunteer MODs who have not been active in recent weeks or months. That could have sparked the rumours.
In fact, STEPN is actively hiring for several different roles within the company.
That's not all. The company hinted at new changes in an open letter to the community. "Over the next few weeks, we will be shifting gears as we evolve our vision," the company said.
Apparently, they are going through a "transitional period."
However, the number of daily active users on Stepn has also dropped dramatically, from a high of 58,000 on June 21 to just 5,800 on September 15. Now the "new changes" may have to bring the numbers back up.
French police use crypto sleuth ZachXBT's research to prosecute scammers
Five people were arrested and charged in Paris on Wednesday in connection with the phishing scam involving the Bored Ape Yacht Club (BAYC) collection, which stole $2.5 million worth of NFTs. All thanks to the prominent crypto sleuth ZachXBT.
The alleged scammers created a website that pretended to be a service that animates static artwork from people's Bored Ape Yacht Club and Mutant Ape Yacht Club (MAYC) NFTs.
Instead of animated apes, the users realized the service stole their NFTs after clicking a link to generate an animation.
After clicking a link to generate the animation, users realized that instead of animated apes, the hackers stole their NFTs.
The French officers were alerted to the incident after following an investigation led by the "on-chain sleuth" ZachXBT on Twitter.
It all started when ZachXBT launched an investigation in response to requests from the BAYC community in his August post titled "Scammers in Paris." The research focuses on the alleged scammers' use of Tornado Cash to mix and withdraw funds.
And now, the five are charged with fraud committed as part of a criminal gang, concealing fraud and criminal association.