Discover more from Token Dispatch
Your daily new frontier-tech dispatch on blockchain and artificial intelligence. Handpicked and crafted with love by human bots 🤟
Over 12,000 subscribers
Snoop Dogg to open Bored Ape NFT-themed dessert restaurant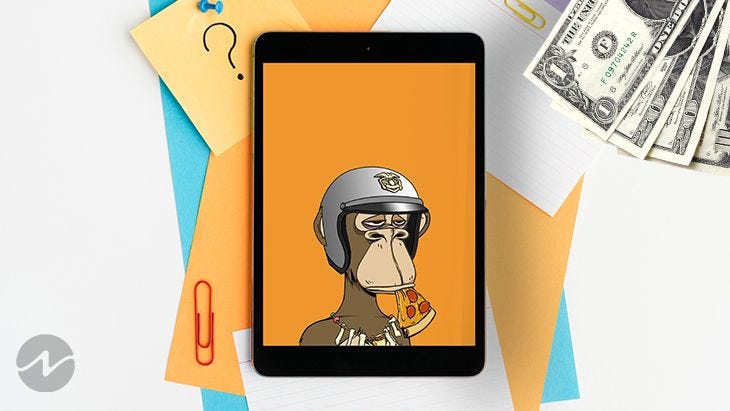 NFTs have finally entered the world of private dining after invading nearly every other industry. To get a reservation in the most sophisticated restaurants, usually one needs to show their credentials. What if you could show the exclusive NFT you purchased and get an immediate reservation? Quite awesome! That could be our mainstream reality very soon.
The Food Fighters Universe, or FFU, which opened last spring as the nation's first NFT-backed restaurant group, is now collaborating with musician and NFT fan Snoop Dogg to open a second restaurant with the same theme. Snoop Dogg and Andy Nguyen, Kevin Seo, and Phillip Huynh, co-founders of the Los Angeles-based firm, have announced plans to build Dr Bombay's Sweet Exploration, an "immersive retail dessert experience."
However, there are crypto restaurants that accept digital currencies as payment and street food joints and cafes that have created lucrative menus with dishes named after some of the top virtual currencies. Welly's, for example, is a burger joint in Naples, Italy, and the world's first Shiba Inu-themed restaurant.
Crypto Street Restaurant is a new restaurant in Clearwater Beach, Florida, with 'crypto-cuban' sandwiches, 'nutty-protocol' salad, 'DeFi caesar' salad, 'Shiba shrimp' cocktail, and others on the menu. Then there's Hash House, a cryptocurrency and blockchain-themed cafe in Xian, China, that allows crypto enthusiasts to learn and explore the world of cryptocurrencies and blockchain. There are more such Blockchain/NFT-themed eateries.
Snoop has given his Bored Ape Yacht Club avatar the name Dr Bombay. The Bored Ape Yacht Club is one of the most popular Ethereum NFT collections (as if you didn't already know that) that have collectively generated more than $2.1 billion in secondary market trading volume to date.
Snoop's dessert restaurant isn't really an "official" Bored Ape restaurant created by Yuga Labs, as you might presume, but the rapper is well within his rights to use his owned NFT image for it.
Bored & Hungry opened its doors earlier this month, and it takes the same approach as the upcoming dessert shop. The eatery has branding and decor inspired by the restaurant's creators' Bored Ape and Mutant Ape Yacht Club NFTs. The plan was for it to be a 90-day pop-up. However, the establishment has been such a success that it announced that it would instead become a permanent restaurant. Food Fighters Universe intends to launch its own NFTs that will provide various benefits in the vicinity of its restaurants.
Snoop was one of the featured guests at VeeCon last month, and he shared some insight on how his agent and son helped turn him on to the future value of NFTs. He has worked on projects like The Sandbox on Ethereum and Clay Nation on Cardano.
The artist also made NFTs based on the popular Nyan Cat meme. Snoop's son, Cordell Broadus, goes by the Twitter handle Champ Medici and is also involved in the restaurant venture.
Binance and The Weeknd Launch a 'Crypto-Powered' World Tour.
The Weeknd, a popular musician, entered the NFT market early last year when it was heating up, and he's continued to make movements since then. Now, he is engaging with the world's largest crypto exchange to support and launch NFTs around his upcoming global tour.
Binance and The Weeknd announced today that the crypto exchange would support the artist's After Hours' Til Dawn world tour, which will kick off in July in the United States and Canada. According to a Binance announcement, it will be the first global concert tour to use Web3 technology for fan interactions, and it will be a "crypto-powered tour."
Binance will collaborate with the HXOUSE community incubator in Toronto to create an NFT collection for the tour and co-branded products. Concert attendees will also receive a digital ticket stub that can be exchanged for commemorative NFTs.Binance will donate $2 million to the XO Humanitarian Fund as part of the partnership.
In April 2021, The Weekend debuted in the NFT arena with the distribution of artwork via the Nifty Gateway platform. In October of last year, he joined the board of directors of Autograph, an NFT platform co-founded by NFL great Tom Brady, and has since issued his own Ethereum NFTs through it.
Japan Passes Stablecoin Bill Aimed at Protecting Crypto Investors.
According to Bloomberg,  Japan's upper chamber of parliament has just passed a significant measure clarifying the legal status of stablecoins, thereby designating them as digital money.
After Terra's UST algorithmic stablecoin and its sibling LUNA token imploded, UST—once the industry's largest decentralised stablecoin—decoupled from its planned 1-to-1 peg to the dollar, depriving investors of billions of dollars, and stablecoins have come under increased scrutiny by many governments in recent weeks.
Stablecoins are a sort of cryptocurrency whose value is tied to a fiat currency, such as the dollar, euro, or pound, or a commodity, such as gold. They're meant to keep the price of otherwise volatile cryptocurrencies like Bitcoin stable, but they can also be used to store wealth or a unit of account. Stablecoins must be linked to the yen or another legal money under the new legislation, which takes effect in 2023 and guarantees holders the right to redeem them at face value.
According to the bill, licenced banks, registered money transfer agents, and trust firms can only issue Stablecoins, with the FSA noting that stablecoin issuer requirements will be developed in the following months.
"We see Japan's landmark law as a standard-setting example of smart policy," Dante Disparte, chief strategy officer and head of global policy at USDC-issuer Circle, told Decrypt. "It fosters innovation and economic development while providing guidelines to keep stakeholders safe. This is exactly the leadership and balanced approach to stablecoin legislation we hope to see from other countries."
On the other hand, the new regulation makes no mention of existing asset-backed stablecoins such as Tether or their algorithmic counterparts.