Discover more from Token Dispatch
Your daily new frontier-tech dispatch on blockchain and artificial intelligence. Handpicked and crafted with love by human bots 🤟
Over 12,000 subscribers
Soccer world exploring NFTs and metaverse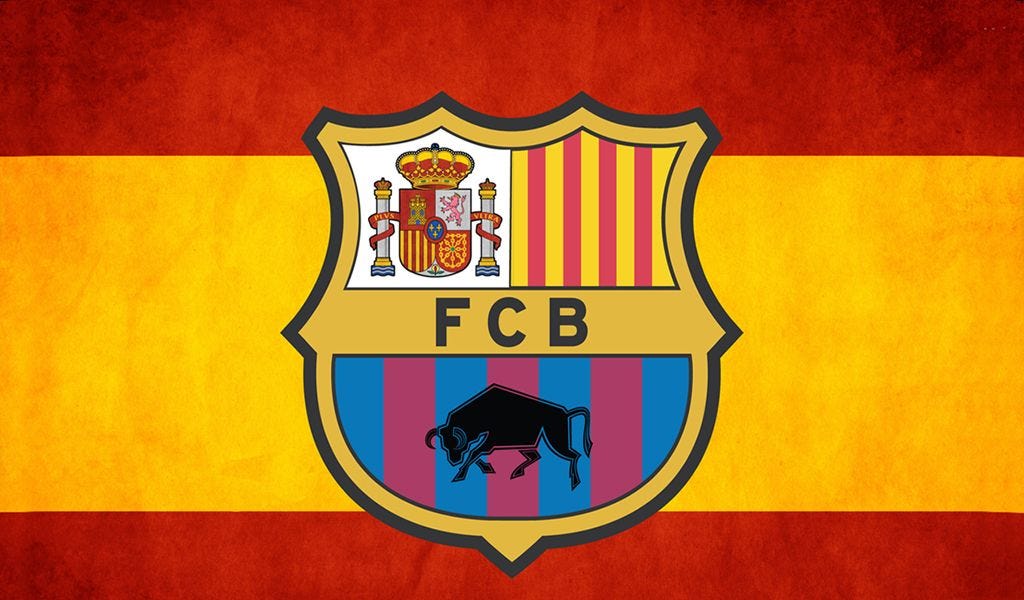 Metaverse, the next version of not just the internet, is also the next version of entertainment, finance, sports and life. We are talking about building a brand-new world.
Sports is one of the few industries that has wholeheartedly accepted metaverse culture from the outset. Football in virtual world is a exciting thoughtn that we all yearn for in the metaverse. Imagine sitting in a virtual gallery, dressed in your favorite team's jersey, cheering them on and watching your favourite player up close while having your virtual fries. All of this seems like a dream, yet it's going to actually happen.
We've seen prominent footballers participate in the NFT market, including Jon Terry, the former Chelsea and England defender, who sold a "John Terry Ape" for an auction that eventually drew offers of nearly £5,200 ($7,000). Furthermore, he has successfully invited some current stars and former teammates to trade Bored Ape NFTs, including as Ashley Cole, Tammy Abraham and Bobby Zamora.
Liverpool defender Trent Alexander-Arnold and Chelsea player Reece James also seem to be involved in the NFT market.
Others, including Antoine Griezmann, Gerard Pique, and Rio Ferdinand, have invested in entire platforms like Sorare, which sell a variety of NFTs to users.
However, we're all curious to see how the metaverse will accommodate the world of football.
Now, there's a pattern of popular football clubs jumping into the metaverse one by one, and we can't wait to see who is next. Manchester City, the first Premier League club to enter the metaverse, partnered with Sony this week to recreate their legendary 'Etihad Stadium' in Manchester, England, in the virtual metaverse universe. The virtual stadium will be open to supporters who may never go to Manchester to pay to watch live games from wherever they are in the world.
FC Barcelona is now exploring its metaverse possibilities amid the financial turmoil they are going through. The club is looking to the future and believes that technology will play a significant role.
Let's look into the exciting news in detail now:
FC Barcelona to Create Its Own Cryptocurrency
FC Barcelona, the Spanish soccer giant, plans to launch its own cryptocurrency. Joan Laporta, the club's president, described how one of the world's most famous football clubs is leveraging technology like blockchain, non-fungible tokens (NFT), and the metaverse to achieve growth and sustainability.
The club has turned down offers to partner with crypto companies because it wants to create its own cryptocurrency and metaverse,  Laporta said at Mobile World Congress in Barcelona this week.
He also disclosed that the club plans to launch its own cryptocurrency and sees blockchain as a critical instrument for developing compelling services for the club's 300 million global followers.
"We are innovative in the use and adaptation of technologies, and we will continue to be so," he said. "In recent times there has been a lot of attention to blockchain products and services such as NFTs and metaverse … We should be able to offer digital products to our members, our fans that will align with the value of the club and generate a very interesting emotional experience."
Barcelona, unlike the majority of big soccer clubs, is owned and operated by its supporters. The club's governance is based on 160,000 members rather than shareholders. According to Forbes, it was the most valuable soccer club in the world in 2021.
Japan's E-Commerce Giant Rakuten Launches NFT Marketplace
It's good news for manga fans. Rakuten, a Japanese e-commerce giant, has opened its own marketplace for users to purchase, sell, and trade non-fungible tokens (NFTs) in the hopes of capitalising on the hype surrounding them.
The company's Rakuten NFT platform focuses on NFTs in fields such as sports and entertainment, including music and anime.
According to the press release, the marketplace also includes a "one-stop" platform that allows intellectual property (IP) holders to create their website for the issue and sale of NFTs.
Rakuten wants to provide a peer-to-peer NFT issuance and sale service for IP holders worldwide in the following years to "spur further development of a global market" for the digital medium. While daily sales volumes for virtual assets have declined from a high of $422 million in August, the sector is now estimated to be worth $20-$40 billion.
Rakuten stated it would release NFTs with images from famous Manga artists and video footage from TV Asashi and digital trading cards to expand its recent debut into the crypto market. Last year, the business enabled payments via Rakuten Pay and Rakuten Point Cards at point-of-sale terminals, allowing consumers to pay in cryptocurrency at select merchants around Japan.
The world's first NFT vending machine has arrived in New York.
The digital realm of NFTs is leaking into real life with the help of Solana-based NFT marketplace Neon, which closed a $3 million seed round last month. In December, the business soft-launched the first NFT vending machine, located at 29 John St in Manhattan. Collectors can now buy Solana NFTs with fiat currency at the vending machine, operational 24 hours a day.
In mid-2021, Neon CMO and co-founder Jordan Birnholtz says he and summer intern Drew Levine came up with the idea for an NFT vending machine. Birnholtz wants to make it as simple as possible to purchase an NFT.
"My thought was that there is literally no simpler way to buy something than a vending machine," Birnholtz told Decrypt. "We built it because it shows how powerful and easy it can be to support digital artists and to demystify the process of getting an NFT."
The process is simple: Neon's brick-and-mortar method lets buyers walk up to a vending machine and buy an NFT using Visa or Mastercard credit cards, or with the Samsung Pay or Apple Pay mobile apps. Then, buyers use a smartphone's camera to scan the QR code inside the dispensed item and claim the NFT online.
Even though crypto and NFTs have become increasingly mainstream, they have yet to reach mass usage. According to recent data, whereas only 16% of Americans own cryptocurrency, over 80% have a credit or debit card. Neon's vending machine allows the majority of the 84 per cent of people who do not own cryptocurrency to try their hand at NFT ownership. Neon's vending machine is more like a physical alternative to an online NFT minting procedure, which similarly requires blind-purchasing tokens without knowing which ones you'll get, making it easier for individuals to purchase an NFT.
Stay informed in just 5 minutes
Get a daily email that makes reading crypto news informative. Have fun keeping up and getting smarter.
The dispatch is sent in time zones at 8:30 am. Choose your preferenceEastern Time Zone (UTC-05:00)USTISTGMTSST
Subscribe
​