Discover more from Token Dispatch
Your daily new frontier-tech dispatch on blockchain and artificial intelligence. Handpicked and crafted with love by human bots 🤟
Over 12,000 subscribers
Spotify to bring NFTs on its platform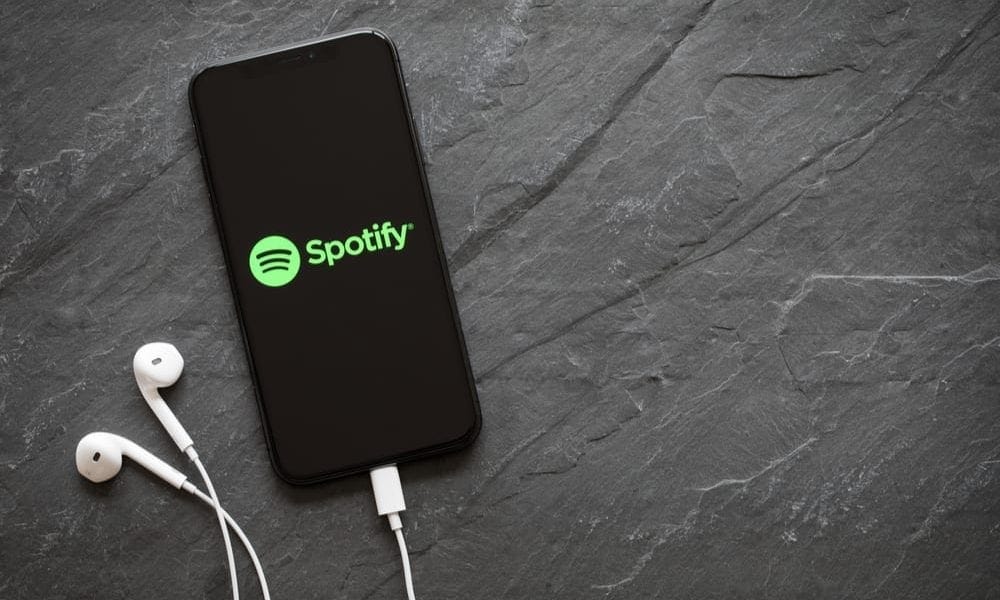 Here's another music x NFT story! We never get tired of those.
Remember when limited edition records were popular in the twentieth century? It looks like NFTs are going to bring back that tradition. Buying your favourite artist's NFTs before everyone else, could be the next big flex!
Currently the music industry is not really fair to the artists. They are more often paid the least of any creators, and the never-ending struggles with ownership issues! We all know why Taylor Swift re-recorded her songs, right?
With NFTs in the system, creators will have a new revenue stream, they will be able to claim complete ownership of their music without having to share profits with music labels, and users will be able to trade the NFTs for profit. It's an obvious win-win situation!
However, currently, nothing like direct selling and buying has been confirmed, but according to reports by Music Ally, Spotify is testing a feature that will let artists to promote their NFTs.
The company says the new option is available for a "very small group of artists." Both Steve Aoki and The Wombats appear to be among the artists taking part in the test, and both have been early adopters of NFTs. The test is currently being conducted for select users of Spotify's Android app in the United States, who will be able to preview NFTs on the artists' profile pages. Users can learn more about a specific NFT, and they will then be able to navigate to external marketplaces to view and purchase them. Spotify claims that no fees will be charged as part of this test.
"Spotify is running a test in which it will help a small group of artists promote their existing third-party NFT offerings via their artist profiles," a spokesperson for Spotify said in a statement. "We routinely conduct a number of tests in an effort to improve artist and fan experiences. Some of those tests end up paving the way for a broader experience, and others serve only as an important learning."
Concurrently, users have reported that Spotify is sending out surveys and even paying some people for chats with team members about their attitudes toward NFTs and web3. Questions shared on Twitter have included inquiries about sentiment, crypto purchases, and why people bought NFTs. The questions were met with derision by some posters.
Spotify has been widely speculated to be interested in entering the web3 space since March when the company posted two job ads for working on early-stage web3 projects. Spotify entered the web3 world earlier this month with the launch of "Spotify Island" on Roblox on May 3.
The music industry has been collaborating with the NFT world for a long time now. Rapper Snoop Dogg and DJ Steve Aoki are among the prominent NFT collectors in the music industry, while Kings of Leon and Grimes have sold NFTs of their music. Warner Bros. and Universal have collaborated on NFT projects, including a virtual band made up of characters from the Bored Ape Yacht Club.
Emirates Airline To Accept Bitcoin Payments and Launch NFT Collection
Emirates, UAE's largest airline, has revealed its plans to accept bitcoin as a payment method and make NFT collectibles tradeable on its website.
During a media conference hosted at the Arabian Travel Market, Emirates' chief operational officer Adel Ahmed Al Redha, said the airline hopes to employ blockchain technology in tracing flight records.
The COO did not disclose when the new capabilities would be available. Still, he did reveal plans to hire more staff to work on crypto payments, blockchain monitoring, metaverse, and non-fungible token initiatives. He went on to say that the carrier's blockchain intentions are part of a larger drive to better "monitor consumer requirements" and make operations, training, and internet sales more "interactive."
Dubai's Virtual Assets Regulatory Authority (VARA) has made its official debut into the metaverse as more Dubai-based enterprises adopt blockchain and crypto. The cryptocurrency regulator recently purchased the property in The Sandbox metaverse to establish a virtual headquarters, or "MetaHQ," there. Other airlines have already begun to take cryptocurrencies as payment. In 2014, Latvian airline airBaltic became the first to accept bitcoin payments for flight tickets. It now accepts ether and dogecoin as well.
Fantom Stablecoin DEI Becomes Latest to Lose Dollar Peg
According to research, Deus Finance's stablecoin Dei (DEI) lost its peg to the US dollar and plummeted as low as 54 cents during European hours on Monday. Last week, some algorithmic stablecoins lost their peg, resulting in a decrease.
Stablecoins based on algorithms are designed to peg to another currency's price automatically. These are decentralised, unlike centralised alternatives like Tether (USDT) and USD Coin (USDC), which are backed by actual dollars or equivalent assets held in a bank.
DEI is part of Deus, Fantom-based decentralised finance (DeFi) project with a market valuation of approximately $62 million. It comprises ten per cent of DEUS tokens and ninety per cent of other stablecoins.
Separately, Deus developers had previously suspended a DEI redemption mechanism, allowing investors to exchange DEI for other tokens, which could have contributed to the drop. Meanwhile, DEI has recovered to 72 cents at the time of writing, with Deus devs noting that a debt token pegging scheme was in place to avoid the peg from collapsing in the future.
The drop came when Terra ecology project UST lost its peg and dropped to as low as 22 cents, costing its investors billions of dollars. The associated token luna (LUNA) has plummeted from over $100 earlier this month to pennies, losing 99.7% of its value in under a week.