Discover more from Token Dispatch
Your daily new frontier-tech dispatch on blockchain and artificial intelligence. Handpicked and crafted with love by human bots 🤟
Over 12,000 subscribers
SushiSwap Passes Governance Vote to Let Traders Offset Carbon Emissions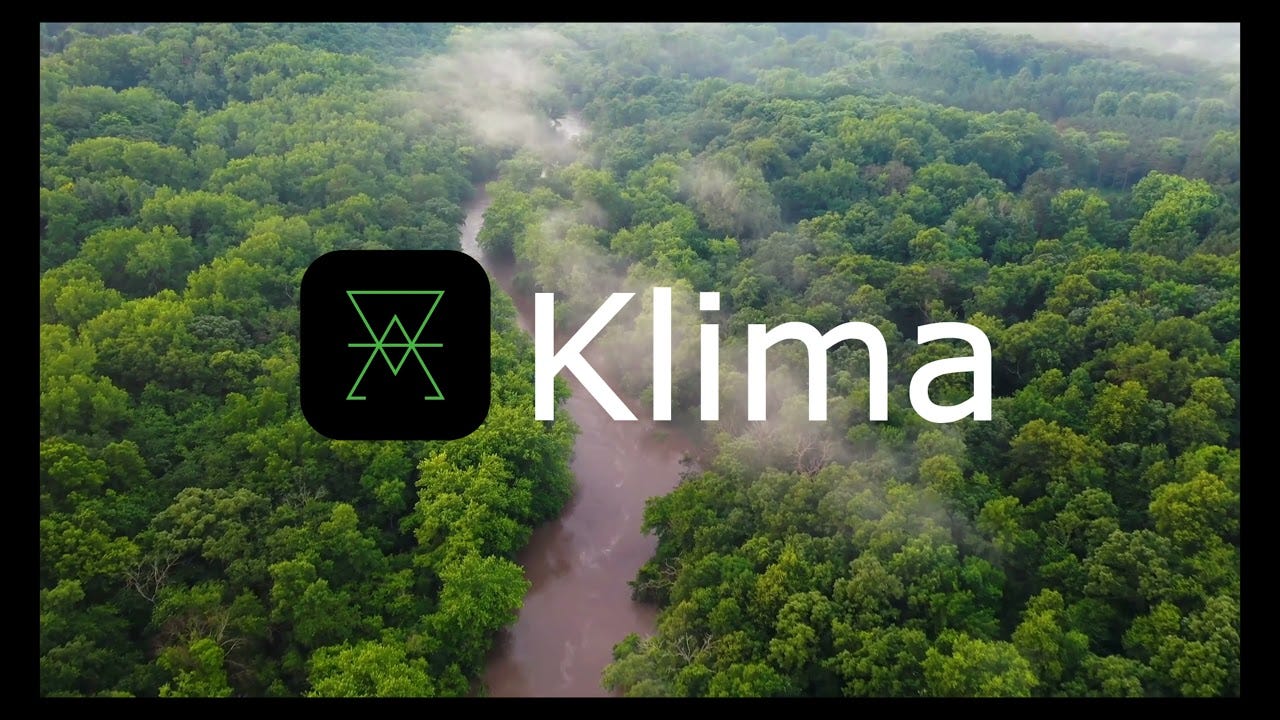 The decentralized exchange SushiSwap is partnering with blockchain-based carbon credit protocol, KlimaDAO to allow traders to offset their carbon emissions on the Polygon network.
KlimaDAO launched on Polygon in October 2021. Its native Base Carbon Tonne (BCT) tokens represent carbon offsets that have been removed from the traditional carbon market and migrated to Klima's treasury on-chain, with the project bringing more than 18M metric tonnes (19.8M tons) of carbon on-chain.
Klima also teamed up with Polygon in April and helped the network retire roughly 105,000 metric tonnes of tokenized carbon credits. This comes after a June 9 forum post initially laying out the proposal; KlimaDAO argued that decentralized exchange protocols are the most frequently used blockchain-based applications and the largest consumers of gas, making DEXes "a critical point of leverage; for combatting carbon emissions on the blockchain."
The proposal received widespread support from the Sushi community in the project's governance forum. However, marsxr criticized the use of carbon offsets altogether, citing activist Greta Thunberg — who described the schemes as greenwashing. The user also highlighted comments from Jennifer Morgan, Greenpeace International's former executive director, who has criticized carbon offsets as a false solution.
Other users said the move was a step in the right direction. "One of the main criticisms of blockchain, keeping it from gaining wide acceptance, is how terrible it is for the environment," commented classwar. "Now that Polygon has committed to being carbon negative, I think every other piece in the DeFi world should do the same to avoid this environmental impact criticism."
Belgium Regulators might Consider Crypto as a Security.
In a consultation released on Wednesday, the Belgian financial regulators stated that crypto assets which are limited or that are traded for a profit might qualify as investment instruments. The issuers should also publish a prospectus and white paper for potential investors.
The Prospectus Regulation and MiFID norms of conduct are not applicable if there is no issuer, as is the case when an instrument is produced by computer code and does not result in a legal connection between two parties (such as Bitcoin or Ether).
"While awaiting a harmonized European approach, the FSMA wishes to provide clarity about when crypto-assets may be considered to be securities, investment instruments or financial instruments and may therefore fall within the scope of the prospectus legislation and the MiFID conduct of business rules," said the regulator.
Markets in Financial Instruments Directive (MiFID) of the EU mandate that financial professionals approach potential investors honestly and without any conflicts of interest. Issuers should be aware of whether current securities regulations cover cryptocurrencies while the European Union is still finalizing its historic Markets in Crypto Assets Regulation (MiCA), according to Belgium's Financial Services and Markets Authority (FSMA).
Polygon partners with "Nothing" Phone to get web3 to smartphones.
The creator of Nothing phone (1), an ex-oneplus founder, stated that the company would give non-fungible tokens (NFTs) to its community investors via airdrop. It launched its NFT collection, dubbed Nothing Community Dots, in partnership with Ethereum scaling solution Polygon as the first step in providing a portal to the Web 3 world for mobile consumers. The NFTs grant benefits, including first access to new products and activities.
Ultimately, the goal is to integrate payments, future features like Polygon ID, the company's zero-knowledge, proof-based identity system, and easy access to apps and games on Polygon's platform into the Android-based Nothing Phone (1). said Polygon Vice President of Growth Arjun Kalsy.

To make Web3 access more straightforward and accessible on smartphones and to open up Crypto and NFTs to a bigger audience, the firm looks to have goals similar to those of Solana's SMS programme.
Less than two weeks before the event, Solana announced that it was creating its blockchain-based smartphone, Saga. Saga would have a Web3 dapp (decentralized app store) named Solana Pay to enable on-chain payments and a vault to hold private keys. Around the same time, HTC announced the metaverse-focused phone, allowing users to visit metaverse experiences using their browser. The work of Polygon and Solana represents a resurgence of initiatives to create a phone native to the blockchain.