Discover more from Token Dispatch
Your daily new frontier-tech dispatch on blockchain and artificial intelligence. Handpicked and crafted with love by human bots 🤟
Over 12,000 subscribers
​Sustainable Crypto-Mining Becoming Reality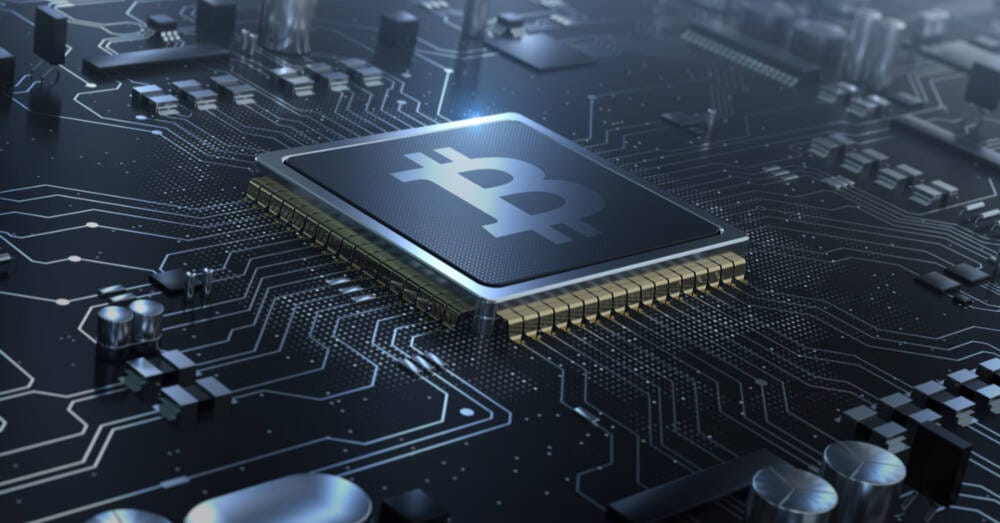 Despite the cryptocurrency's growing public acceptance, there are serious concerns about its environmental impact.
It was recently found out that Bitcoin consumes more energy in a year than Argentina and contributes a lot to its total carbon footprint. Dramatic much!
As a matter of fact, coal and natural gas facilities are regularly used to power mining rigs that require a lot of power, which is destructive to the environment and leads to high electricity costs and outages. Senators in the United States have highlighted the issue in Congress, debating how to cope with the rising energy consumption associated with cryptocurrency mining and even requiring that Bitcoin companies disclose how much energy they consume.
Now, can crypto go green? Well, not overnight. However, the minting process—which is the source of the problem—can be made more sustainable one step at a time. There are various indications that this will happen in the near future. Intel's new chip is one such attempt to address the issue.
Intel disclosed technical details for the first generation its "Ultra-Low-Voltage Energy-Efficient Bitcoin Mining ASIC" dubbed as "Bonanza Mine" (BMZ1) blockchain accelerator chip, which it recently started taking orders for, at this year's International Solid-State Circuits Conference (ISSCC) on February 20.
In November 2018, Intel filed a patent for "high-performance Bitcoin mining" that outlined similar concepts. The processes mentioned in the patent are thought to have made their way into the product on display at the ISSCC.
According to the patent, the ASIC underpinning the Bonanza Mine will be able to complete calculations as quickly as other ASICS while avoiding the need for repeated or redundant calculations. The overall power consumption of this system is estimated to be reduced by 15%.
The BMZ1 is anticipated to save a significant amount of energy. When 300 of these are combined in a 3,600-watt mining rig, a machine with a system hash rate of 40 terahashes per second (TH/s) is generated. The company claims that its miner's underlying BMZ1 chips are the cleanest and most powerful on the market.
Preorders for the BMZ1 have already poured in, including from Jack Dorsey's payments startup Block (previously known as Square) and cloud mining pool Argo Blockchain.
The second generation, which will be delivered to Griid Infrastructure, a bitcoin mining startup later this year, is still being kept under wraps by the chip giant. However, if they work as intended, they might significantly reduce Bitcoin's energy concerns, and Intel will become a leading competitor in the crypto-mining industry.
Let's check out what else is happening:
FTX to Roll Out Crypto Service for Games Publishers
The $32 Billion company FTX has announced the launch of a gaming unit called FTX Gaming. A month ago, the company launched a $2 Billion venture fund to invest in blockchain-related projects. The newly launched unit works as crypto-as-a-service (caas); yes, its a thing now :D provides solutions for the world's largest game corporations and young independent studios searching for a turnkey solution.
FTX Gaming is also planning to introduce gaming tokens, support NFT, and hire software engineers as soon as this month.
"We are launching FTX Gaming because we see games as an exciting use case for crypto. There are two billion plus gamers in the world who have played with and collected digital items and can now also own them," an FTX spokesperson told Bloomberg.
This announcement comes when major gaming companies are still looking for the best method to enter the crypto industry. The NFT has already attracted the attention of major gaming companies across the world. NFTs, according to Electronic Arts CEO Andrew Wilson, "will be an essential element of our industry's future."
Another company Square Enix recently announced ambitions to combine crypto and gaming, and CEO Yosuke Matsuda stated that blockchain games should be a priority for the Final Fantasy publisher in the future. Even yet, when Ubisoft, another triple-A game publisher, revealed it would be introducing NFTs into its Ghost Recon Breakpoint game, it received a lot of backlashes from its fans. However, the corporation stood firm, calling NFTs a "big transition" that will take time.
A DAO Is Trying to Buy the NFL's Denver Broncos for $4 Billion.
DAOs have tried to spend big on everything from buying the United States Constitution to Super Bowl commercials. In recent times, we have also seen DAOs launching their NFT marketplaces, and now According to CNBC, someone is attempting to purchase the Denver Broncos.The DAO, called BuyTheBroncosDAO, will need to reach the Broncos' $4 billion valuation to achieve its goal.
"We know it sounds a bit crazy, but it's also a bit badass," Sean O'Brien, who is spearheading the DAO, told CNBC. "The purpose essentially is to establish an infrastructure so that fans from all walks of life can be owners of the Denver Broncos."
Unlike many other DAOs, this one has considerable political backing as well. Over the weekend, Colorado Governor Jared Polis told CNBC at ETHDenver that he would be "eager" to participate in the DAO's plans.This isn't the first time a DAO has attempted to meet a glorious purchase target.ConstitutionDAO raised over $40 Million, SuperDAO raised about $20K to purchase Superbowl ad.
According to BuyTheBroncosDAO, if successful, the DAO will give individuals partial ownership of the Broncos franchise and power over how the team is managed. But If BuyTheBroncosDAO falls short of its objective, the organisers will work with established investors to raise the remaining $3 billion.
"We want this effort to essentially open up people's eyes to what a DAO can do in the real world and make a tangible connection between this Web3 life and the real world," O'Brien said.