Discover more from Token Dispatch
Your daily new frontier-tech dispatch on blockchain and artificial intelligence. Handpicked and crafted with love by human bots 🤟
Over 12,000 subscribers
Swiss National Bank,SIX Exchange Complete Wholesale CBDC Trial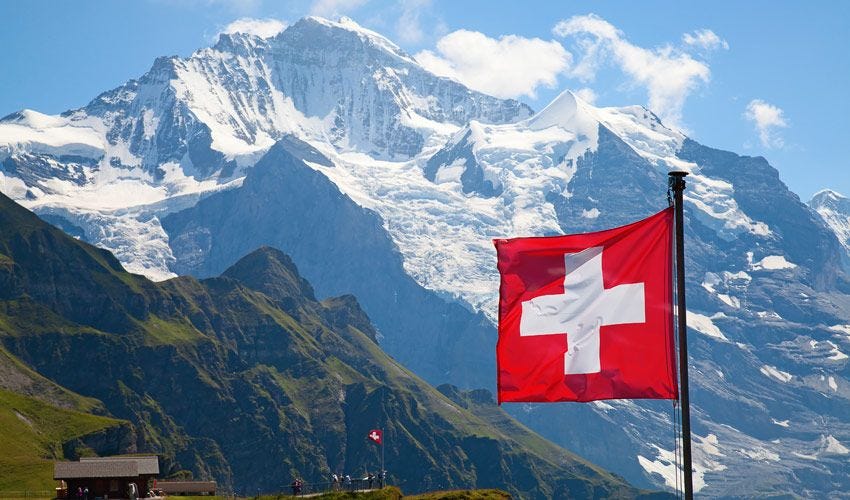 The Bank for International Settlements (BIS), the Swiss National Bank (SNB), and the country's stock exchange, SIX, collaborated to put wholesale CBDC settlement to the test.
Five commercial banks were also included in the prototype: Citi, Credit Suisse, Goldman Sachs, Hypothekarbank Lenzburg, and UBS.
A digital currency produced by a central bank that finds its way into consumers bank accounts is not the same as wholesale CBDC.
What Wholesale- In this sense, "wholesale" refers to the process of integrating financial market infrastructures and facilitating transactions such that, for example, a digital cash token can be quickly switched with a token representing another financial asset while removing any credit risk from the system.
Most countries have begun kicking the tires on CBDCs of some form. Back in Switzerland, stalwarts of traditional finance are giving their stamps of approval.

"We have demonstrated that innovation can be harnessed to preserve the best elements of the current financial system, including settlement in central bank money, while also potentially unlocking new benefits," BIS Innovation Hub Head Benoît Cœuré said in a statement. "As [distributed ledger technology] goes mainstream, this will become more relevant than ever."

The Project Helvetia intends to prepare for a financial future in which financial assets are tokenized and economic infrastructures are powered by distributed ledger technology (DLT). When feasible and available, systemically significant infrastructures should settle trades in central bank money, according to international banking and financial stability requirements. The project's second phase continues the empirical investigation of tokenized asset settlement in wholesale CBDC.

"It allowed the SNB to deepen its understanding of how the safety of central bank money could be extended to tokenized asset markets." SNB indicates that Project Helvetia is an exploratory experiment, and it should not be assumed that the SNB plans to issue a wholesale CBDC.