Discover more from Token Dispatch
Your daily new frontier-tech dispatch on blockchain and artificial intelligence. Handpicked and crafted with love by human bots 🤟
Over 12,000 subscribers
The Metaverse Hype is Real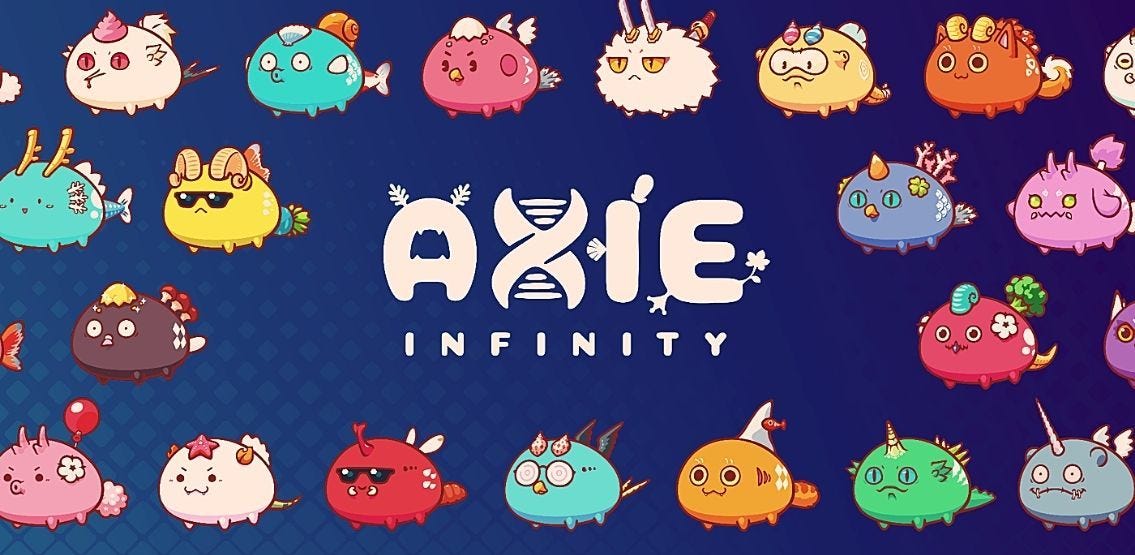 Axie Infinity valuation reaches $3B after Series B investment
Throwing some facts before diving in:
$2.2 Bn in volume traded on their proprietary NFT marketplace

They have grown from 38,000 daily active players in April of this year to over 2 million today without being listed on the App Store and play store.

Over 2 million wallets and 4.5 Bn USD in total value are locked on their Ethereum sidechain.
I guess that is enough to get you motivated to read the entire article.
So, Axie Infinity is a digital pet universe consisting of a breeding game, a battle game, and a land-based game similar to clash of titans which is partially owned and operated by its players. so Axie, an NFT character that is used across games and can be traded even on secondary marketplaces. You will need a total of 3 Axies to play the game and users should Earn AXS tokens by playing and use them to decide the future of the game. Sounds cool right, if you dint like any level or want any particular quest you can voice your opinion to the community but holding their tokens.
In one of our previous issues, we have talked about a game called SplinterLands and FB investing in metaverse. We can see that play to earn games are on the rise. We can also say that games like these are pushing the adoption of blockchain technology forward. With these investments not only the company gains value but their community too, meaning all the users found that their token value has increased and Axie Infinity has also announced that it would distribute over $60 million worth of tokens to its early adopters, as well as launch staking capabilities.
Our endnote from Arianna Simpson of A16z comments on the game "Axie embodies a new generation of games, where game creators are not operating from a place of fear but rather as an open, free-market economy that allows players to move freely in and out of. The new model allows gamers to actually own aspects of the game and benefit from their contributions, as the game becomes more successful and more popular"