Discover more from Token Dispatch
Your daily new frontier-tech dispatch on blockchain and artificial intelligence. Handpicked and crafted with love by human bots 🤟
Over 12,000 subscribers
The "Punk It" Prank - $20M auction of CryptoPunks called off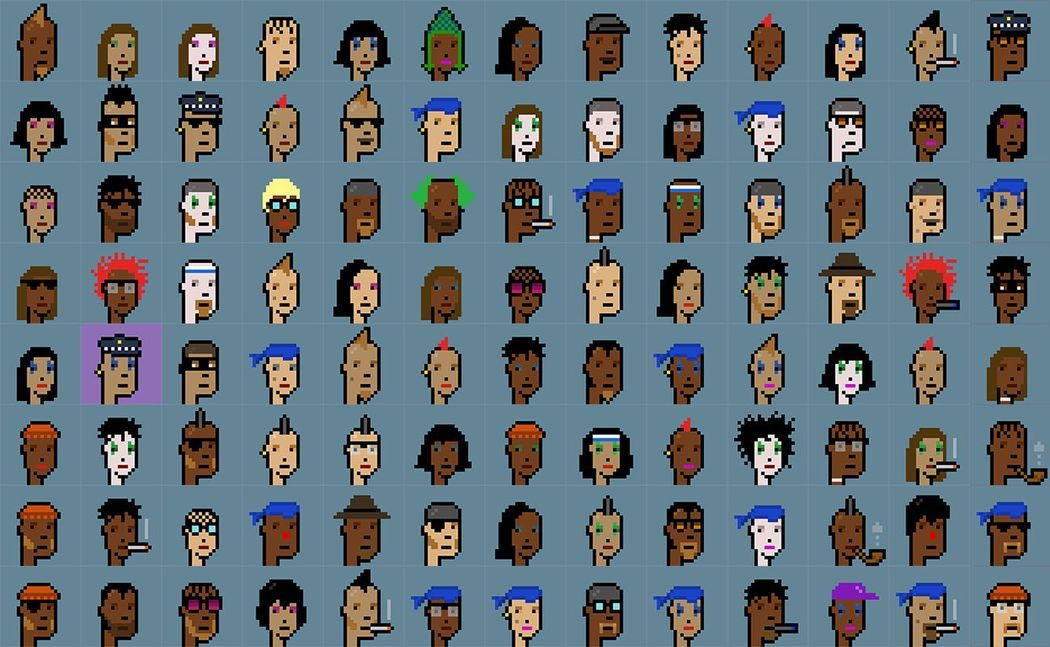 Wednesday night was supposed to be a big one for Sotheby's. The auction house was poised to host what could have been the largest NFT auction ever.
At the consignor's request, a single lot of 104 CryptoPunk NFTs, owned by a single collector, was withdrawn 23 minutes after the sale was set to begin at the world's oldest auction house in New York on Wednesday.
In the evening, the anonymous collector 0x650d tweeted, "nvm, decided to hodl." Followed by that, Sotheby's tweeted, "Following discussions with the consignor, tonight's Punk It sale has been withdrawn. Thank you to our panelists, guests, and viewers for joining us."
During the summer of 2021, in a single Ethereum block, a pseudonymous wallet belonging to a user known as  "0x650d" scooped 104 CryptoPunks off the collection floor. The initial cost of purchasing the Punks was $7 million, a tiny sum compared to the resale expected to happen on Feb. 23.
It was supposed to be a historic moment for Sotheby's. The participants were getting ready for the auction to start after listening to a panel discussion. Champagne was still being served while a DJ clad in a CryptoPunk mask played tracks. But then the guy changed his mind:
The details on why the consignor decided to withdraw were not immediately available.
The Sotheby's auction was expected to bring in between $20 and $30 million. According to Sotheby's, that's the highest estimate for a digital artwork or NFT offered at auction—though digital-art tokens weren't elevated to the auction block until over a year ago when Christie's sold Mike Winkelmann's Everydays: The First 5000 Days.
CryptoPunks, a project founded by Larva Labs in 2017, has produced over 683,000 ETH in sales volume, which is nearly $2 billion. The current floor price for the project is 67.5 ETH ($207,000).
In June, Sotheby's sold a single CryptoPunk called Covid Alien for US$11.75 million, including fees. The opening price of this action was US$1.5 million. Sillytuna, a digital art lover and collector, had previously owned the Punk, #7523.
According to Larva Labs' website, another alien, CryptoPunk #5822—who wears a blue bandana—sold for 8,000 ETH, or US$23.7 million, on Feb. 12. According to published sources, the buyer was Deepak Thapliyal, the CEO of Chain, a blockchain-based tech firm.
This was meant to be Sotheby's second large NFT auction, the first being a September sale of 101 Bored Ape Yacht Club NFTs, which accounted for approximately a quarter of the total—above Sotheby's estimate of $15-18 million. At the New York auction house, rapper Ja Rule was among those in attendance.
The Sandbox SAND Token Staking Launched on Polygon
On the Polygon network, The Sandbox has announced the debut of single token staking of its native currency, SAND. The Sandbox launched a major airdrop campaign after creating an Ethereum-Polygon bridge for SAND, and this new staking functionality comes just a few days later.
To get a better context, The Sandbox is a decentralized NFT based gaming metaverse powered by Ethereum that allows non-techies to design, sell, utilize, and monetize their own virtual reality NFTs. The entire in-game economy is supported by the crypto metaverse's native cryptocurrency, SAND. Since the company partnered with Biconomy, users can now stake mSAND with no gas prices. Staking refers to the process of locking up coins in a blockchain for a specific period of time to contribute to the security of a network in return for rewards. Previously players and investors who wanted to stake their SAND holdings had to do it in Ethereum/SAND farming pools. However, now that SAND is available on Polygon, the game's creators have opted to expand the number of stakes available. Only mSAND, the Polygon version of the coin, will have this staking option.
In June of last year, The Sandbox teamed with Polygon in an effort to reduce transaction costs and reduce the platform's environmental effect. Furthermore, The Sandbox established an incentive campaign to encourage this move, airdropping SAND tokens to gamers who gave liquidity to the mSAND/MATIC pool.
The Sandbox has built a bridging service to participate in the staking process right within the game. Check out this guide to know more.
Warner Music Group and Splinterlands Collaborating on Play-to-Earn Games
Warner Music Group, a U.S.-based record label, has decided to collaborate on future blockchain games on WMG singers and their work by collaborating with Splinterlands, a blockchain gaming firm based in the United States. According to a statement released today, the games will be play-to-earn (P2E), "arcade-style," and optimized for mobile devices.
Splinterlands is a digital card game based on the Hive blockchain, but users must transfer Splinterlands NFTs to the WAX blockchain for secondary sales. NFTs are one-of-a-kind cryptographic tokens that reside on the blockchain and represent ownership of an asset; in this instance, they are in-game assets.
WMG's chief digital officer and executive vice president of business development, Oana Ruxandra, highlighted that the blockchain games developed with the Splinterlands team would provide new revenue streams for artists and the label.
Splinterlands CEO Jesse Reich claimed the record label is "innovating the music industry to fulfil the criteria set by Web 3.0 community members" by collaborating with WMG.
It should come as no surprise that record labels are seeking to generate new revenue streams via Web3; many musicians are already doing so to augment meagre royalties and payments. Musician 3LAU's Royal is an NFT music startup looking to give artists a larger share of music income using NFTs. Steve Aoki, a veteran DJ and music producer, revealed at a Gala Music event recently that he's already made more money from NFTs than he has in 10 years of music advances.
"As music NFTs become more of a part of how we integrate and support artists," Aoki said at the time, "the labels will have to do more than just add the song on a playlist."