Discover more from Token Dispatch
Your daily new frontier-tech dispatch on blockchain and artificial intelligence. Handpicked and crafted with love by human bots 🤟
Over 12,000 subscribers
The Starbucks loyalty program is going web3 with 'Journey Stamps'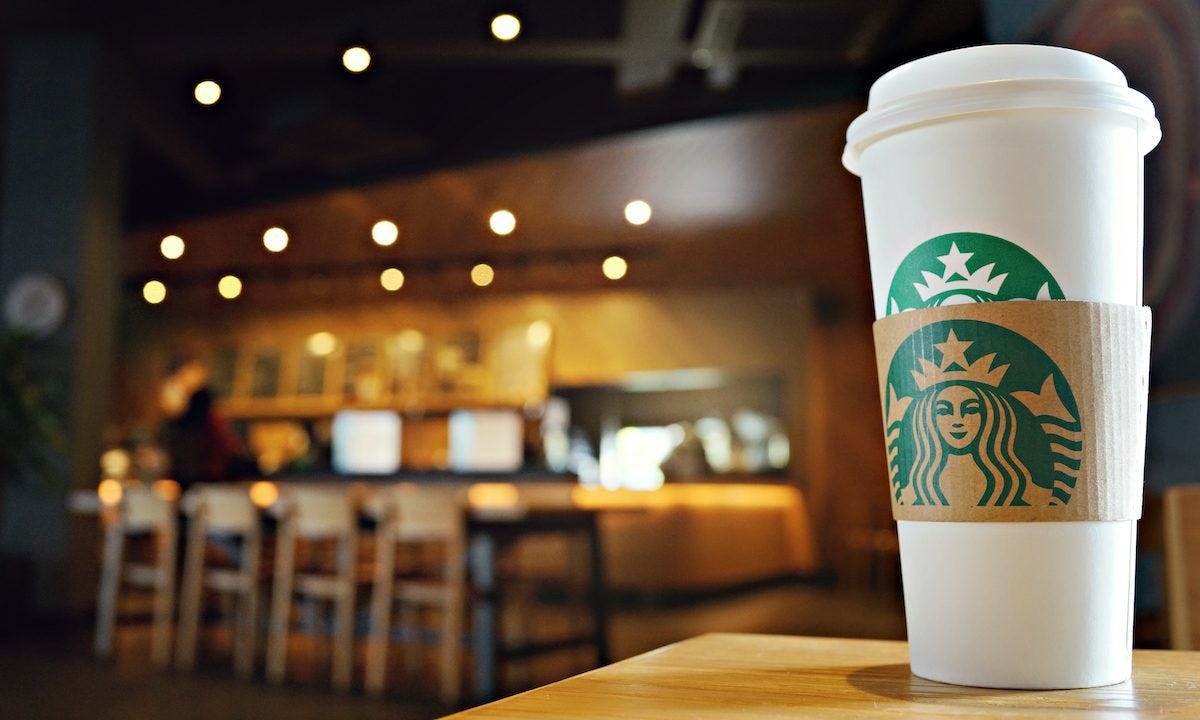 Starbucks is upgrading its loyalty program allowing access to brand-new immersive coffee experiences!
The coffee giant has announced Starbucks Odyssey, its much-anticipated foray into the Web3 world. The program, built on the Polygon network, allows customers to earn and purchase digital assets.
Starbucks is basically building a "Third Place." where the customers can come together, build a community, get some digital collectibles and connect through unique experiences. Of course, for the love of coffee!
The important thing is that you don't need to know a thing about blockchain technology, own crypto or even have a digital wallet to be a part of this fun community of coffee lovers. Now, that will bring a lot of mainstream users into web3 effortlessly. Fingers crossed.
Customers and partners can sign up for the Starbucks Odyssey experience waitlist starting on September 12 to be among the first to access it when it launches later in the year.
Journey Stamps
Starbucks wants to make gaining NFTs something anyone can do. Once logged in to Starbucks Odyssey, members can earn 'journey stamps' simply for completing 'journeys' - a series of activities, such as playing interactive games or taking on fun Starbucks/coffee challenges.
Journey stamps are NFTs, but they are not calling them NFTs.
And if you have money to spend, you can use your credit card to directly purchase "limited-edition stamps" through an integrated marketplace within the Starbucks Odyssey web app experience. No need to have a crypto wallet.
According to the company, a portion of the proceeds from the sale of limited-edition stamps will be donated to support causes.
As stamps are collected, members' points will increase, unlocking access to unique benefits and experiences, which could be:
A virtual espresso martini-making class

Access to unique merchandise

Access to artist collaborations

Invitations to exclusive events at Starbucks Reserve Roasteries or

Trips to Starbucks Hacienda Alsacia coffee farm in Costa Rica.
The customers unfamiliar with the technology wouldn't even know that they are using Web3 technology and that the "Journey stamps" are actually NFTs.
DBS bank partners with The Sandbox to launch metaverse
DBS, a leading financial services group in Asia, today announced a partnership with The Sandbox, a leading decentralised gaming virtual world called DBS BetterWorld.
DBS becomes the first Singaporean bank to enter the metaverse. The bank will be able to discuss significant environmental, social, and governance (ESG) concerns and highlight partners and communities attempting to address them through DBS BetterWorld.
For instance, the platform will highlight social entrepreneurs in Asia who are making a positive social effect through innovative business practices.
"ESG issues are important to us, and we look forward to collaborating on an experience that invites our audience to make a positive global impact, to discover the creative possibilities of our platform, and maybe to find their next life-changing opportunity in the metaverse," said DBS Chief Executive Piyush Gupta.
Indian Agency 'Unfreezes' Bank Account of Crypto Exchange WazirX
According to WazirX's report, India's Enforcement Directorate (ED) accounts have been unfrozen. Following "active cooperation" with the ED through ongoing anti-money laundering (AML) checks that barred "suspicious accounts," the exchange's bank accounts were unfrozen.
With a $2.9 million 24-hour trading volume, the exchange is one of India's biggest, and $8.14 million in assets has been frozen for over a month.
The exchange was charged with assisting money laundering "through purchase and transfer of virtual crypto assets" by the financial watchdogs. WazirX was used by 16 fintech companies, according to the ED's press statement, to send cryptocurrency assets to "unknown foreign wallets."
The company said it had no affiliation with suspected accused companies and after an internal inquiry in 2020–2021, it identified and blocked most of the questionable individuals.