Discover more from Token Dispatch
Your daily new frontier-tech dispatch on blockchain and artificial intelligence. Handpicked and crafted with love by human bots 🤟
Over 12,000 subscribers
The US just seized Bitcoin worth $3.4Billion - read on to know how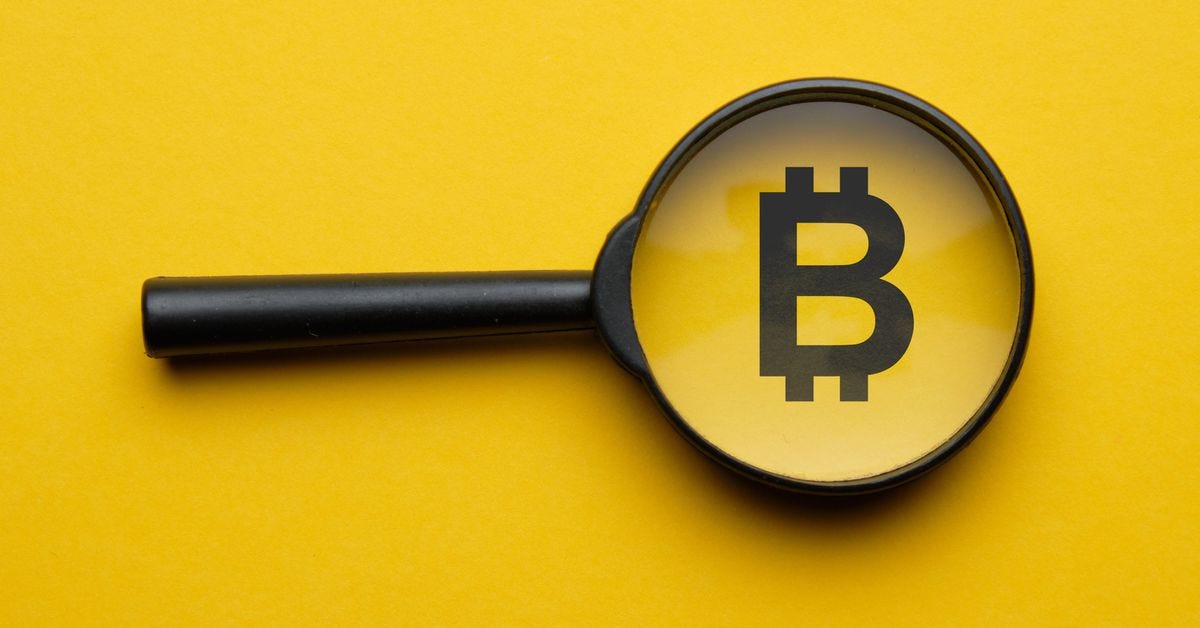 A decade ago, when bitcoin was priced between $6 to $13, James Zhong, a (now) 32-year-old computer science graduate, perpetrated a historic Bitcoin scam (currently worth over $3.36 billion) on Silk Road—and now, Busted!
Operated between 2011 and 2013, the Silk Road was a darknet marketplace where users could buy and sell illicit goods anonymously using Bitcoin. The site was taken down following the arrest of its founder, Ross Ulbricht, who is currently serving a life sentence.
Zhong defrauded Silk Road by triggering quick transactions from roughly nine anonymous accounts, tricking the site's withdrawal-processing system into depositing the bitcoin into his accounts.
Zhong used the Silk Road to deposit between 200 and 2,000 Bitcoin. And then he would defraud even more Bitcoin than he deposited through a series of withdrawals.
Federal agents executed a search warrant on Zhong's house in Gainesville, Georgia, last November and seized roughly 50,491 bitcoin.- The U.S. Department of Justice announced Monday.
They found the bitcoin on devices hidden in an underground floor safe and on a single-board computer that was buried beneath blankets in a popcorn tin stored in a bathroom closet. No wonder it took a decade!
Zhong pleaded guilty Friday to one count of wire fraud, which carries a potential 20-year prison term.
"For almost ten years, the whereabouts of this massive chunk of missing Bitcoin had ballooned into an over $3.3 billion mystery. Thanks to state-of-the-art cryptocurrency tracing and good old-fashioned police work, law enforcement located and recovered this impressive cache of crime proceeds," said U.S. Attorney Damian Williams.
This is the largest cryptocurrency seizure in U.S. history. Also, the federal government's second-largest cryptocurrency seizure, following the $3.6 billion in stolen crypto linked to the Bitfinex hack in 2016.
Bank of Korea Tests NFT Trading, Remittances With CBDC
The Bank of Korea (BoK) has created and tested a software that links several central bank digital currencies (CBDC) from other nations to make cross-border transfers easier. The bank also experimented with using its CBDC to buy non-fungible tokens (NFTs).
While China has previously conducted many experiments, significant economies, including the U.S., U.K., and European Union, have been looking into issuing CBDCs. The CBDC experiment in South Korea started last year, and by January, the first of two stages had been finished.
According to the trial, they claim that a CBDC can process up to 2,000 transactions per second.
The BOK also examined the potential use of zero-knowledge proofs (zk proofs) to enhance the security of personal data. Digital identities may be created utilising Zk proofs protocols. In 2024, the country intends to provide its inhabitants access to digital IDs powered by blockchain that may be used for transportation, healthcare, taxes, and banking.
Rolex to enter the metaverse, filed crypto and NFT trademarks
With plans for NFTs, NFT-backed media, an NFT marketplace and crypto transactions, luxury timepiece Rolex has submitted a trademark application.
The application, submitted to the United States Patent and Trademark Office (USPTO) on October 31st, also includes digital collectables, watches, and other virtual items that may be sold online.
The trademark also makes claims for virtual currency exchange and transfer and product placement marketing in online games or the metaverse.
Similarly, back in mid-May Swiss wristwatch TAG Heuer announced that it had partnered with cryptocurrency payment processor BitPay to start taking cryptocurrency for online transactions on its American website. At the same time, TAG Heuer also introduced a smartwatch capability that allows users to view NFT on their Connected Calibre E4 devices.