Discover more from Token Dispatch
Your daily new frontier-tech dispatch on blockchain and artificial intelligence. Handpicked and crafted with love by human bots 🤟
Over 12,000 subscribers
Negotiations continue; tough grind ahead for Greenidge's permit renewal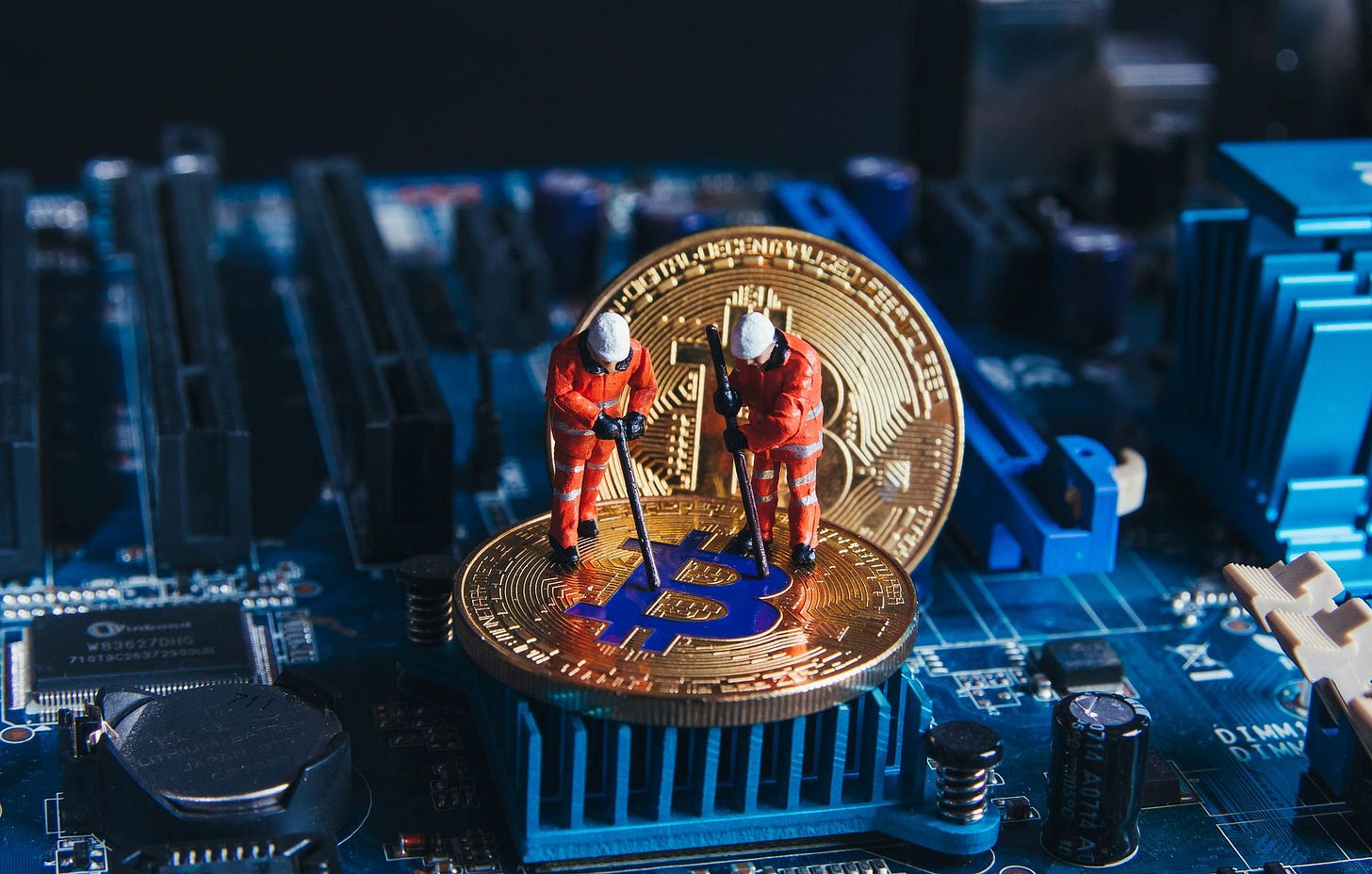 Greenidge Generation, a Bitcoin mining company, based in upstate New York, has long been criticized for allegedly harming the environment around its facility.
Greenidge Generation's upstate plant in Dresden, New York, started off as a coal-fired power station in 1937 before switching to Bitcoin mining using natural gas recently.
Bitcoin mining is a controversial industry owing to the fact that it is usually highly energy-intensive. While there is a wider, industry-wide issue regarding Bitcoin mining and the environment, the Greenidge facility has sparked concerns about increasing the likelihood of Harmful Algae Blooms, endangering the Seneca Lake.
Greenidge has declared on multiple occasions that it is entirely complying with its regulatory standards, but environmentalists and climate activists are unconvinced. Activists are concerned that Greenidge and other Bitcoin mining plants could jeopardize New York's ability to meet its climate pledges.
Greenidge's license to mine Bitcoin comes in the form of a Title V permit, which requires the company to limit the amount of greenhouse gas emissions it emits each year. The company received its Title V permit in 2016 and is hoping to renew it, with a DEC decision expected in June of this year. The company was given a licence to manufacture up to 641,000 tonnes of carbon dioxide equivalents per year with this permission.
Greenidge submitted documents to the regulator, including a letter, in March 2021. In the letter, Greenridge proposed adding two limitations to the permit. Firstly, a 40% greenhouse gas emissions reduction of its Dresden facility from the current permitted level by the end of 2025. Secondly, a requirement to be a zero-carbon emitting power generation facility by 2035.
Greenidge claims to be in compliance with the CLCPA already. A denial over emissions standards, according to the company, "defies logic" because GHG emissions restrictions in the CLCPA would only need to be met years after the new permit would expire.
According to Basil Seggos, Commissioner of the Department of Environmental Conservation (DEC) in New York and local news site WSKG, Greenidge is currently fighting an "uphill battle" to renew its Bitcoin mining permit.
"Our belief still stands that this is a facility that's going to have an uphill battle complying with the law," Seggos said.
However, the DEC Commissioner added a disclaimer to his statement, stressing that the regulator owed it to Greenidge to assess the company's application for a permit.
State legislators are attempting to pass legislation in response to an increasing number of miners establishing operations in New York. It would put a moratorium on new mining licenses for certain facilities that plan to use carbon-based fuel.
MetaMask warns Apple users over iCloud phishing attacks
Crypto wallet MetaMask has issued a warning to its customers regarding possible phishing attacks via Apple's iCloud service.
In a tweet on April 17, the firm advised customers that if the iCloud backup option is activated on the app, the encrypted passwords for their accounts, known as MetaMask vaults, will be uploaded to Apple's cloud service. As a result, a phishing account that gains access to a user's iCloud account will also receive access to their passwords and hence their cryptocurrency wallets.
The MetaMask warning came in response to reports from an NFT collector identified on Twitter as "revive dom," who claimed on Friday that this precise security problem wiped his whole wallet containing $650,000 worth of digital assets and nonfungible tokens (NFTs).
DAPE NFT project founder "Serpent", who also helped capture the attention of MetaMask by sharing the news with their 277,000 followers, presented a rundown of what happened to the victim in a different thread earlier today.
Users can fix the problem by turning off MetaMask's automatic iCloud backups.
Moonbirds NFTs beats Bored Ape/Mutant Ape In Sales
Over the weekend, one of the most anticipated non-fungible token drops of April occurred. Moonbird, a 10,000 NFT collection, is smashing sales records and has already exceeded the number of major projects.
Total sales for the collection of 10,000 PFPs totalled 69,000 ETH (approximately $207 million). Proof Collective NFT holders received two free mints of Moonbirds. People who won a raffle to acquire a seat on the allowlist to mint one Moonbird for 2.5 Ethereum ETH/USD minted an additional 7,875 Moonbirds. The Proof treasury received the remaining 125 Moonbirds NFTs.
Moonbirds topped OpenSea's volume leaderboard for the week and the last 30 days, ahead of Azuki and Bored Ape Yacht Club.
According to the project's website, Moonbirds holders have access to Moonbird-related drops, Parliament meetups, IRL events, and the private PROOF Discord channel. PROOF is also working on its own metaverse, dubbed "Project Highrise," which encourages Moonbird owners to "nest" their tokens for future use.