Discover more from Token Dispatch
Your daily new frontier-tech dispatch on blockchain and artificial intelligence. Handpicked and crafted with love by human bots 🤟
Over 12,000 subscribers
Twitter could be experimenting with crypto payments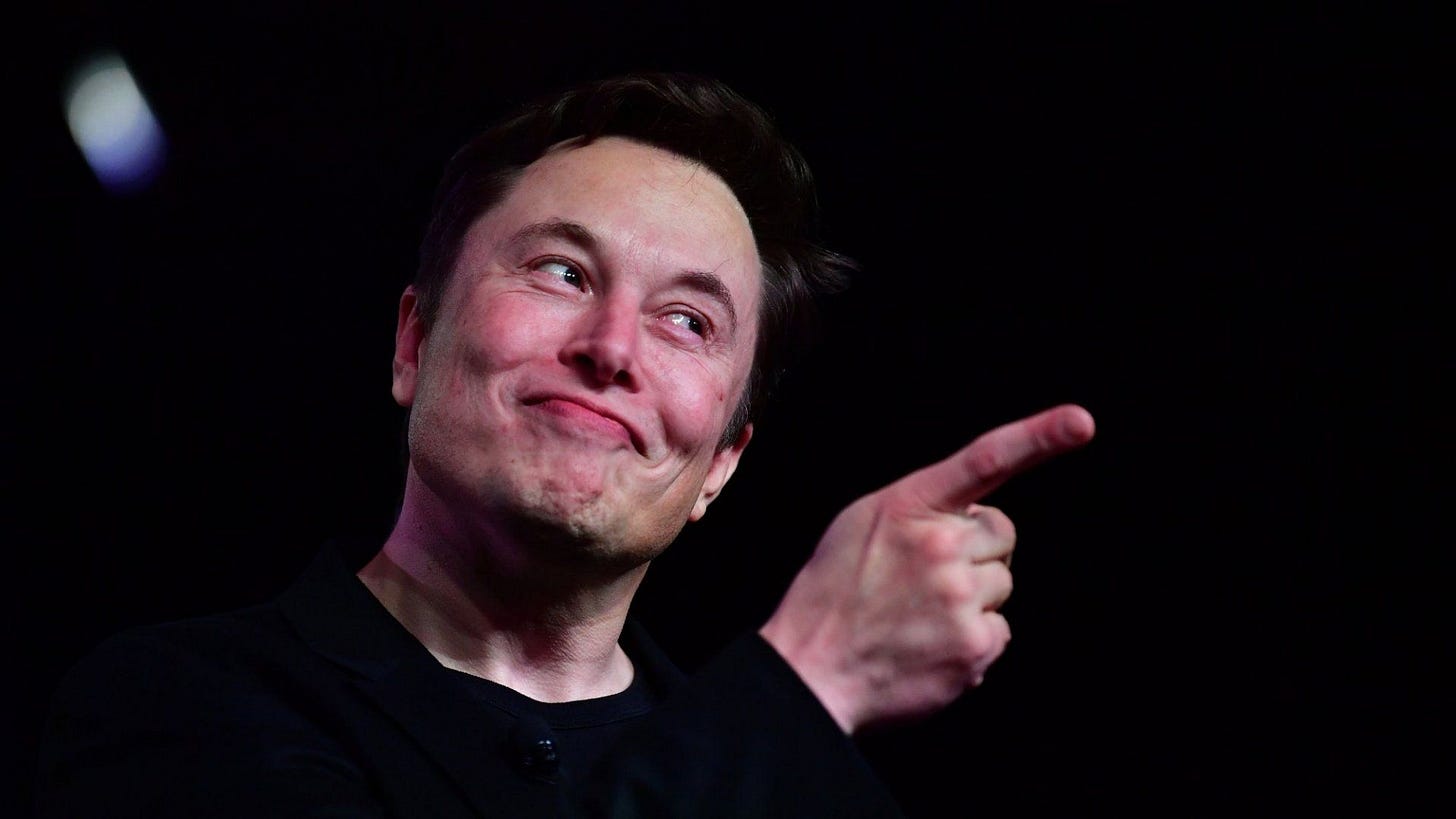 Twitter has long been a proponent of cryptocurrencies. From adding a Bitcoin tipping service to becoming the first company to try out Stripe's new programme allowing earnings to be paid out in crypto to content creators, Jack Dorsey has done a lot to popularize the industry and spread early adoption.
With Elon Musk at the helm, the crypto community expects a lot more from Twitter. And now, the billionaire had his first interaction with Twitter employees since he announced the 44 billion buyout bid in April. Musk addressed various topics with the employees, ranging from free speech to cryptocurrency integration to potential layoffs.
While the $44 billion deal is currently on hold, and Musk has accused Twitter of a material breach of the merger agreement, the billionaire answered many questions about how he plans to operate the social media company if his proposal is successful.
The Tesla CEO expects Twitter to resemble TikTok and WeChat. He doesn't want people to click away from Twitter; instead, he wants them to be able to monetize their content on the platform. In a leaked Q&A session with staff, Musk also revealed further details about his ambitions for how crypto and crypto payments could be used on Twitter.
"It would make sense to integrate payments into Twitter, so it's easy to send money back and forth," he clarified. "So my goal would be to maximize the usefulness of the service — the more useful it is, the better. And if one can use it to make convenient payments, that's an increase in usefulness,"
Musk also addressed the prevalence of bots and crypto scams on Twitter. In putting forward a solution to address the problem of fake accounts on Twitter, Musk suggested verification through payment for its Twitter Blue subscription service. "Twitter would know who you are, at least from a payment standpoint." He said.
Earlier this month, The Washington Post reported that Twitter gave Musk access to its entire "firehose" of data, a stream of tweets and metadata about them that encompasses the 500 million tweets daily. There are also reports of a U.S. man suing Elon Musk, SpaceX and Tesla for $258 billion, alleging that they are involved in a pyramid scheme to support the cryptocurrency Dogecoin.
Despite Musk's bravado, what he has planned for Twitter and crypto integration remains to be seen. Since the takeover bid revelation, everyone has been expecting him to make a series of surprise announcements. Even though Musk is not a big fan of NFT profile pictures, we can expect the integration of crypto payments, the elimination of crypto spam bots, and maybe a know-your-customer (KYC)-type authentication as well?
Celsius finally gives an update on its withdrawals.
Celsius, a crypto lender that contributed significantly to the market's drop over the weekend when the price of Bitcoin fell below $18,000, has not yet opened withdrawals, swaps, or transfers between accounts since last Sunday, claiming "extreme market conditions."
However, they have provided an update on the issue, stressing that their goal remains to stabilise their liquidity and operations, and it will take time to resolve the issue. We plan to continue working with regulators and officials regarding this pause and our company's determination to find a resolution.
Since its inception in 2018, Celsius has hosted a live "ask-me-anything" (AMA) session to highlight the platform's inflows, outflows, and new registrants. In the post, they've stated that they'll be taking a break from their Twitter Spaces and AMAs to deal with these unprecedented issues.
BnkToTheFuture, Celsius's principal investor, has promised to help the company by using "financial innovation", which it had previously used to save cryptocurrency exchange Bitfinex.
Celsius customers have not gotten any updates from the lender, even though many of them still have significant amounts of money locked up on the platform. Texas and four other states are investigating Celsius's decision to halt withdrawals.
Immutable X announces $500M Fund for Game Developers.
As more capital is invested in the field and traditional Web 2.0 gaming studios aim to penetrate the web3 market, the crypto gaming business is growing in popularity. Immutable X, the platform utilised by GameStop, TikTok, and ESL for NFT collectibles and crypto-powered video games, is creating a $500 million fund to encourage other developers to use the platform.
The capital will be used to fund projects building web3 games and NFT-focused companies on its layer-2 Ethereum-focused platform, Immutable X.
Immutable X is a scaling solution that allows transactions to get faster, cheaper, and more energy-efficient than Ethereum's mainnet. The platform processes transactions on its own chain, bundles them and commits them to the Ethereum blockchain using StarkWare's StarkEx rollup technology. Hence it's called a layer 2 solution.
"Immutable Ventures will target NFT projects committed to our growing digital ecosystem with the understanding that we have just begun to scratch the surface of the massive potential for this category," said co-founder and President Robbie Ferguson in a release.
According to the founder, the total addressable gaming market is growing at a 10% annual rate, implying that the industry's ownable assets might be worth $1 trillion if movies, TV series, and music end up in games. The fund is scheduled to deploy investments and grants over four years, with an average estimated investment of $100,000 to $500,000 in tokens and cash.
GameStop will use Immutable X for their planned NFT gaming marketplace, making it one of the most well-known companies using the platform. In February, immutable and GameStop announced a $100 million token grant fund for cryptocurrency game developers.