Discover more from Token Dispatch
Your daily new frontier-tech dispatch on blockchain and artificial intelligence. Handpicked and crafted with love by human bots 🤟
Over 12,000 subscribers
Twitter now let's you tip users in ETH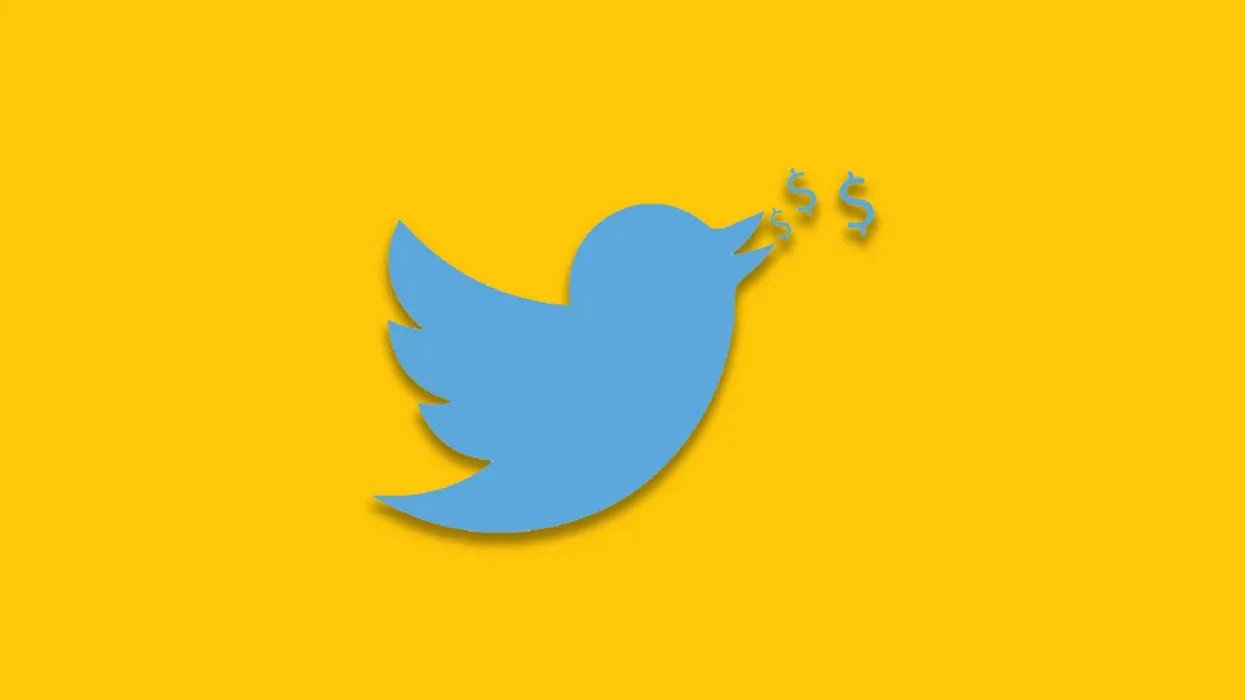 Twitter implemented in-app tipping for all users in may last year and became the first social media to encourage the use of cryptocurrency as a method of payment. The feature has been available to all users above the age of 18, irrespective of whether they use an Android or iOS device.
Tips allowed people to assist those who are driving the conversation on Twitter. Whether you want to assist a content creator, help someone fundraise, tip someone who needs a helping hand or thank someone for making you laugh or think, tips made it possible.  Twitter users who want to tip in BTC can do so by copying and pasting another user's BTC address into their own wallet service or tipping directly through the Strike wallet.
Strike, a Bitcoin wallet programme that uses the Lightning Network protocol, facilitated the bitcoin tips. When someone receives a bitcoin tip via Strike, the Twitter app notifies them so that they may respond instantly.
Twitter boosted the creator economy with tips feature and opened the door for people to make money off their content. Nowadays, the lines between user and influencer are swiftly dissolving, and every social media platform is attempting to figure out how to gratify creators while also becoming a part of the future possibilities of virtual reality and the creative economy.
Like any other social media platform, Twitter has a long way to go before it can completely establish a creator economy, but having a feature that fosters one-to-one connections between users and their favourite creators to promote meaningful content has received a lot of acclaim from the community.
Twitter started the feature, only supporting Bitcoin via the lightning network, but now, the Social media giant has announced that it is adding Ethereum wallet address to its tipping feature. This means those with Ethereum wallet addresses can receive crypto on Twitter as tips.
Let's look at the details:
Twitter now supports Ethereum wallets on Tips feature
Twitter is expanding its Tips feature to include Ethereum addresses months after accepting Bitcoin in the function.
The move comes in the wake of Twitter's ongoing exploration of the Ethereum ecosystem. Last month, the company introduced non-fungible token (NFT) verification for paid "Twitter Blue" members. According to a Twitter spokesman, Ethereum wallet functionality is available to all users who agree to the company's tipping policy.
"We've continued adding to our list of payment providers to ensure that Tips offers options for as many people as possible, no matter where you are. We're excited to incorporate Ethereum in addition to Bitcoin payment in Tips, enabling more people to participate in the digital economy with as little friction as possible"
According to the spokesman, the new feature does not support Ethereum Name Service (ENS) domain names. Tipping with ETH and ERC-20 tokens, including Ethereum-based stablecoins, will be allowed.
Singapore will not be regulating activities related to NFTs for now
Singapore finally breaks the silence on regulating NFTs. The so-called global crypto hub gave a parliamentary response that the Monetary Authority of Singapore (MAS) has no intentions to control activities involving non-fungible tokens (NFTs).The regulator "does not and cannot conceivably supervise all goods or products that people choose to put their money in," according to Tharman Shanmugaratnam, Senior Minister and Minister in Charge of MAS.
NFTs are a type of digital token in which each token has its own set of characteristics that are confirmed and safeguarded using blockchain technology. While NFTs can represent any underlying asset, they have primarily been utilized to tokenize digital art and other collectables until this point. Because of the underlying assets of NFTs, MAS does not currently oversee this industry and instead takes a more tech-neutral approach.
"For NFTs in particular, their perceived uniqueness, combined with speculative demand, has served to inflate prices. This potentially puts investors at risk of outsized losses should speculative fervour abate.
Further, there are significant legal complexities and risks involved in NFTs. For example, a holder of an NFT with an underlying asset of a digital image should clarify his right of ownership and the legal framework that governs his rights." said Tharman Shanmugaratnam
However, the SEC will keep a watch on the market and has stated that if NFTs meet the criteria for a capital markets product under the Securities and Futures Act (SFA), they will be subject to the SFA's regulatory obligations. For the time being, MAS will continue to watch the digital token market.
Rainbow Ethereum wallet raises $18M, led by Reddit Co-founder.
After Phantom, the most recent Solana wallet, there's a new wallet in the town. Why not? People want an easy-to-use interface, and it should be intuitive to onboard the following million people to crypto. Solving precisely these problems, Rainbow, an Ethereum mobile wallet, has acquired $18 million in a Series A fundraising round led by Seven Seven Six, a venture capital group founded by Reddit co-founder Alexis Ohanian.
According to a corporate release, the startup concluded the financing in October 2021 and has since hired more than 20 workers as it strives to scale its business to reach additional users. Rainbow did not reveal the names of any further investors in the round, which came after a $1.5 million seed investment.
Rainbow is a mobile alternative to MetaMask, perhaps the most well-known Ethereum wallet, that allows users to trade crypto tokens, engage with decentralized apps (dapps), buy and display NFT collectables, and access layer-2 and sidechain scaling solutions such as Polygon, Optimism, and Arbitrum.
"Many crypto users, myself included, regard Rainbow as the best-designed wallet," Ohanian said in a statement. "User experience matters so much—[Rainbow's] design choices are the reason they've already built a cult following and continue to educate and onboard scores of new users to Web3." Seven Seven Six recently announced a $200 million investment initiative alongside Polygon, the Ethereum sidechain scaling solution. The companies will co-invest funds into gaming and social media projects building on Polygon.