Discover more from Token Dispatch
Your daily new frontier-tech dispatch on blockchain and artificial intelligence. Handpicked and crafted with love by human bots 🤟
Over 12,000 subscribers
Unstoppable Domains launches an iPhone app to foster Web3 accessibility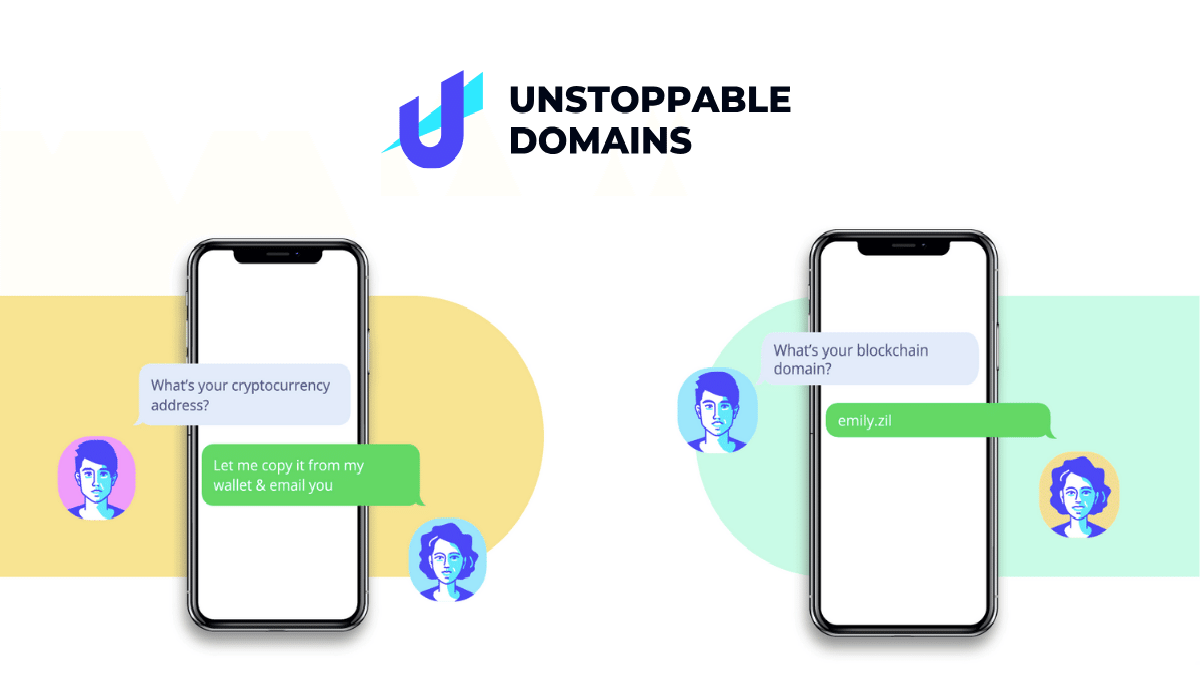 Unstoppable Domains is unstoppable when it comes to making things easier in the web3 world.
Unstoppable has been in the headlines over the past several months with new products and partnerships:
Last week: Partnered with Snook, an online multiplayer Play-2-Earn (P2E) game, to launch a BBT-themed room.

August: Reached unicorn status following a $65 million Series A round led by Pantera Capital.

July: Partnered with LuckyPlay to support Unstoppable Domains login on the Lucky Play platform.

June: Launched profile badges, allowing users to showcase their digital collectibles, including NFTs, for free.

May:  partnered with Blue Studios to release a family crypto wallet.
Now, Unstoppable Domains is attempting to onboard users to Web3 through mobile devices. To promote Web3 accessibility and interoperability and make Web3 identities more widely available, the domain issuer is launching an iPhone app.
The app will allow users to Buy, mint, backup, and manage their domains. Users can connect their profiles to crypto wallets and log into more than 180 decentralized applications (DApps).
Before its Android launch at the end of the year, Unstoppable's next step is to foster community within the app by incorporating a feature that enables users to discover each other's domain-linked profiles.
The firm wants Web3 to become "accessible to the next 50 million people, not just the 50 that are within crypto now," Says head of product Michael Williams. Cheers to that!
Mercado Libre Launches Its Own Ethereum Cashback Token
Imagine earning cryptocurrency as cash back for your online purchases! So futuristic and exciting, right? It is now the reality for Brazilians, thanks to MercadoLibre, Latin America's e-commerce giant.
MercadoLibre clients will earn MercadoCoins as cashback when buying products on the e-commerce platform.
The company has launched Mercado Coin for customers in Brazil as an ECR20 token and will initially be valued at $0.10. Welcome to the future, Brazil!
The company intends to expand its loyalty programme and take another step toward democratizing financial inclusion in Latin America.
The token is only available on Mercado Pago, the company's fintech arm.
It all comes as competition in Brazil's e-commerce market heats up, with Sea Ltd's (SE.N) Shopee reporting a 270% revenue jump and China's AliExpress also gaining ground there.
Crypto firm FTX gets warning from FDIC
The Federal Deposit Insurance Corporation (FDIC) hit cryptocurrency exchange FTX with a cease-and-desist order.
FDIC says FTX should stop making "false and misleading statements" that suggest its assets are FDIC-insured. The agency cited a tweet (now deleted) from Brett Harrison, president of FTX, which states, "direct deposits from employers to FTX US are stored in individually FDIC-insured bank accounts in the users' names."
Four other crypto businesses—Cryptonews.com, Cryptosec.info, SmartAsset.com, and FDICCrypto.com—were also issued warnings by the FDIC, demanding that they stop making false claims about deposit insurance.
FTX US's parent company's CEO, Sam Bankman-Fried, tweeted: "FTX does not have FDIC insurance … banks we work with do. We never meant otherwise, and apologize if anyone misinterpreted it."