Discover more from Token Dispatch
Your daily new frontier-tech dispatch on blockchain and artificial intelligence. Handpicked and crafted with love by human bots 🤟
Over 12,000 subscribers
Unstoppable Domains raises $65 million, at a Unicorn valuation, to build a reputation-based rewards system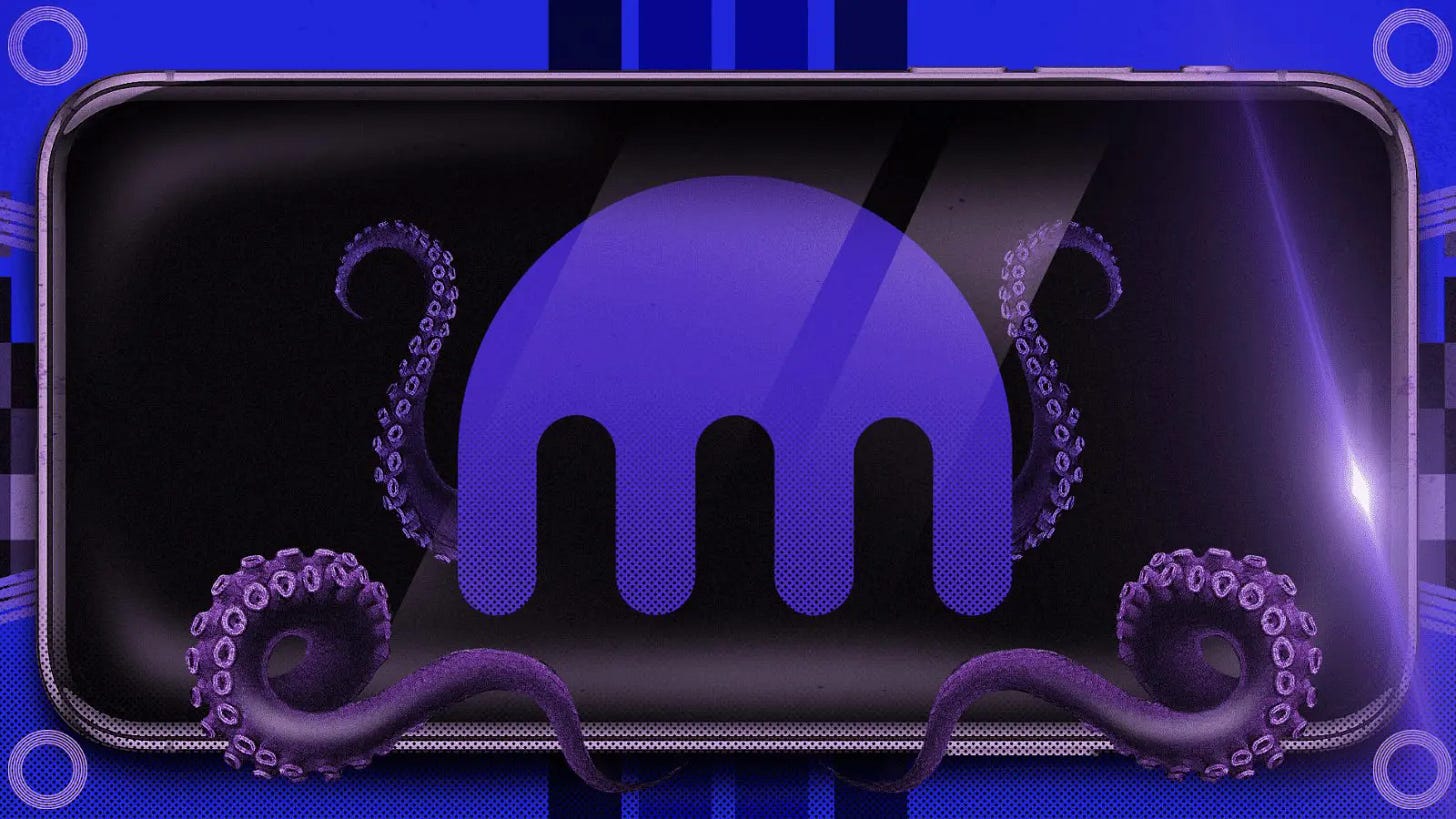 Web3 digital identity service provider Unstoppable Domains has secured a $64 million Series A round led by Pantera Capital with contributions from Polygon, CoinDCX and CoinGecko. And now it's reached a "unicorn" valuation of $1 billion.
Btw, Unstoppable Domains is a firm that provides NFT-based domain names for crypto wallets and websites for a one-time fee, and each Unstoppable Domain takes the form of an NFT asset that's minted on Polygon.
What do they plan to do with the fund? Two things:
To reduce the friction of crypto payments between applications.

To build Web3 identity and reputation solutions.
The company's founder and CEO, Matthew Gould's father, was ripped off once when trying to buy football tickets online, and he doesn't want such scammers to come in the way of anyone else's Web3 transactions. That's why an NFT-based online reputation system.
If you are a scammer but have a consistent reputation across these platforms, you cannot switch to a new platform with a ruined reputation and do another scam because everyone knows you everywhere with the same identity. The logic is pretty straightforward!
Unstoppable Domains raised $6.9 million in VC funding across multiple rounds before, including the Series A in 2019. The firm said that it has registered 2.5 million such domains so far.
The first Ivy League school to launch a programme on the metaverse
You might be asking how you can acquire skills for this future of the web as more and more industries embrace the metaverse.  
Wharton School might have an answer for you.

The Aresty Institute of Executive Education at Penn Business School has announced a new online course called Business in the Metaverse Economy. This course will cover the technological and economic reasons driving the growth of the metaverse. Additionally, the system will discuss how businesses and creators will benefit from the metaverse in the ensuing years.
According to Wharton, the programme aims to provide business executives with the framework to create the strategies that will enable them to take advantage of this expanding market.
On September 12, the first cohort will begin and last for six weeks, and the training costs $4,500 for participants. According to Wharton, it is the first Ivy League business school to hold such an initiative.
Apple and Meta are competing to create the metaverse.

To create the metaverse, Mark Zuckerberg and Apple are engaged in a "very deep, philosophical competition," hinting that the two digital behemoths are prepared to square off in the market for devices supporting augmented and virtual reality.
According to a recording of his remarks made during an internal all-hands meeting that The Verge was able to get, the CEO of Meta told staff earlier this month that they were competing with Apple to decide "what direction the internet should go in." He asserted that Meta would present itself as the less expensive, more open rival to Apple, which is anticipated to introduce its first augmented reality headgear as early as later this year.
Meta is also attempting to foster a more open ecosystem than its primary competitor to "build the metaverse in a way where you can transport your virtual commodities from one world to another."