Discover more from Token Dispatch
Your daily new frontier-tech dispatch on blockchain and artificial intelligence. Handpicked and crafted with love by human bots 🤟
Over 12,000 subscribers
How does FTX stand out in the crowd?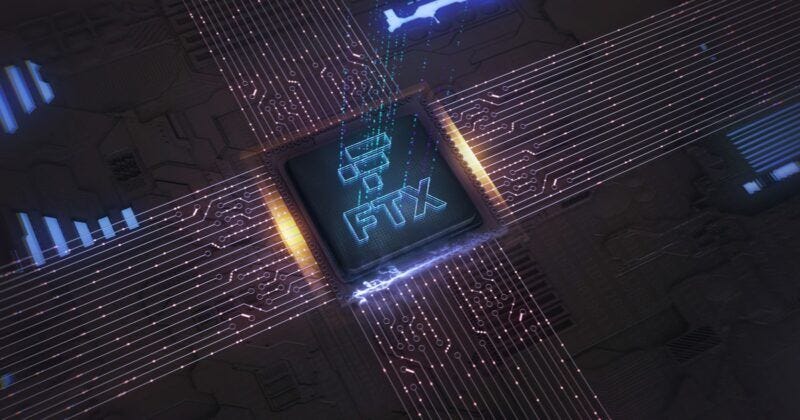 Founded in 2019, the FTX exchange has grown to become one of the world's largest cryptocurrency trading platforms. The three-year-old company is now worth more than business giants such as Twitter, the Nasdaq stock exchange, and Germany's Deutsche Bank. Quite impressive.
The company has attained a valuation of $32 billion and has become one of the most valuable private crypto firms in the world, having raised $400 million in a funding round in January 2022 from prominent investment firms such as SoftBank, Tiger Global, and Temasek. By trade volume, it claims to be the third-largest exchange.
There's hardly any glitch in the operations. That's the major USP of The Bahamas-based exchange. Its policy of letting the users have a single account with offset margin balances rather than many margin accounts and complex crypto derivatives has caused quite a stir.
FTX needed to stand out among the other crypto exchange brands on the market to gather momentum. And the exchange has always managed to be one of a kind, with features ranging from cryptocurrency wallet to its own NFT platform and extensive collaboration with other lucrative industries such as sports.
This year, the centralized cryptocurrency exchange has expanded into almost every aspect of sports, from partnering with the Miami Heat to amassing a roster of athlete ambassadors, including Stephen Curry, Shohei Ohtani, and Tom Brady to minting fan tokens for soccer clubs like Inter Milan and Galatasary.
And when it comes to sports advertising, the exchange's name appears to be everywhere. FTX was one of many crypto companies competing for football fans' attention during this year's Super Bowl.
FTX's ambition to outperform the other crypto behemoths didn't end there. Recently another facet of its foray into the cultural realm surfaced when the exchange branched out into the gaming industry as a "crypto as a service" platform for game publishers. Developers will be able to use the service to launch in-game tokens and integrate NFTs into their games. The FTX gaming platform will be made available to organizations and initiatives leveraging Web3.
And now, FTX, the seventh-largest crypto exchange in the world, is launching a new European spinoff. To grow its business in Europe and the Middle East, FTX announced the establishment of "FTXEurope."  It has been licenced by the Cyprus Securities and Exchange Commission (CySEC) and has its headquarters in Switzerland.
FTX Europe will offer products and services all across the European Economic Area through an undisclosed investment entity permitted to operate within the European Economic Area.
According to LinkedIn, FTX Europe will be headed by Patrick Gruhn, who is also a partner at the Swiss law firm Crypto Lawyers LLC. Gruhn's new function as the head of the European affiliate has yet to be disclosed on his profile.
For a three-year-old crypto firm, FTX has practically every sector covered. The company's recent announcement of a $2 billion venture capital fund to assist Web3 development across social, gaming, fintech, software, and healthcare rounds out the picture.
CVS Trademark Filing Hints at Metaverse Pharmacy Plans
According to a filing with the United States Patent and Trade Office, CVS is looking to trademark its products in the metaverse.
CVS is pursuing a patent for "downloadable virtual goods, namely, a variety of consumer goods, prescription drugs, health, wellness, beauty and personal care products and general merchandise for use online and in online virtual worlds."
CVS would also deliver many standard pharmacy services, such as non-emergency medical advice, nutrition assistance, counselling, and personal wellness assessments in "virtual reality and augmented reality environments," according to the patent. The application was submitted on February 28, 2022. However, it is unknown if CVS would launch these services on an existing metaverse platform or develop its own.
Several other corporate brands have joined the metaverse bandwagon, a movement that has gained traction since Facebook's corporate rebranding to Meta. Nike, the world's largest sportswear company, filed four trademark applications for virtual goods in October 2021. Virtual products such as hats, eyewear, backpacks, and sports equipment were listed in the filings. McDonald's, Disney, Crocs and Skechers have also filed for metaverse-linked trademarks.
Dolphin Entertainment to Produce TV Shows, Games, Music With Flower Girls Ethereum NFTs
Dolphin Entertainment, a children's film and television business, has teamed up with the Ethereum NFT collection The Flower Girls to create scripted and unscripted television programmes, books, games, music, events, and merchandise based on the collection. Each NFT in the Flower Girls collection, made by female artist Varvara Alay, denotes ownership of a renaissance-style image of a young woman.
"Dolphins' [sic] storied history of working with children and their ongoing support of children's charities across the globe align flawlessly with our mission," Alay said in a statement.
Dolphin has created successful Nickelodeon shows like "Zoey 101" and "Ned's Declassified School Survival Guide," as well as the 2013 Justin Bieber feature "Believe."
On the NFT marketplace OpenSea, the Flower Girls project currently has a floor price of 0.56 Ethereum ($1,484). In secondary sales, the collection of 10,000 NFTs generated 4,000 ETH, worth roughly $10.6 million at the time of publication. Flower Girls contributes 20% of its sales to children's organisations, with over $400,000 already contributed. A further 5% of profits from the collection will be donated to assist NFT collections created or designed by youngsters.
Dolphin isn't the only brand to collaborate on animated material with an NFT collection. Hello Sunshine, Reese Witherspoon's production business, recently announced a collaboration with World of Women to create a television series based on the NFT collection.
Stay informed in just 5 minutes
Get a daily email that makes reading crypto news informative. Have fun keeping up and getting smarter.
The dispatch is sent in time zones at 8:30 am. Choose your preferenceEastern Time Zone (UTC-05:00)USTISTGMTSST
Subscribe
​