Discover more from Token Dispatch
Your daily new frontier-tech dispatch on blockchain and artificial intelligence. Handpicked and crafted with love by human bots 🤟
Over 12,000 subscribers
Nike is jumping into video game NFTs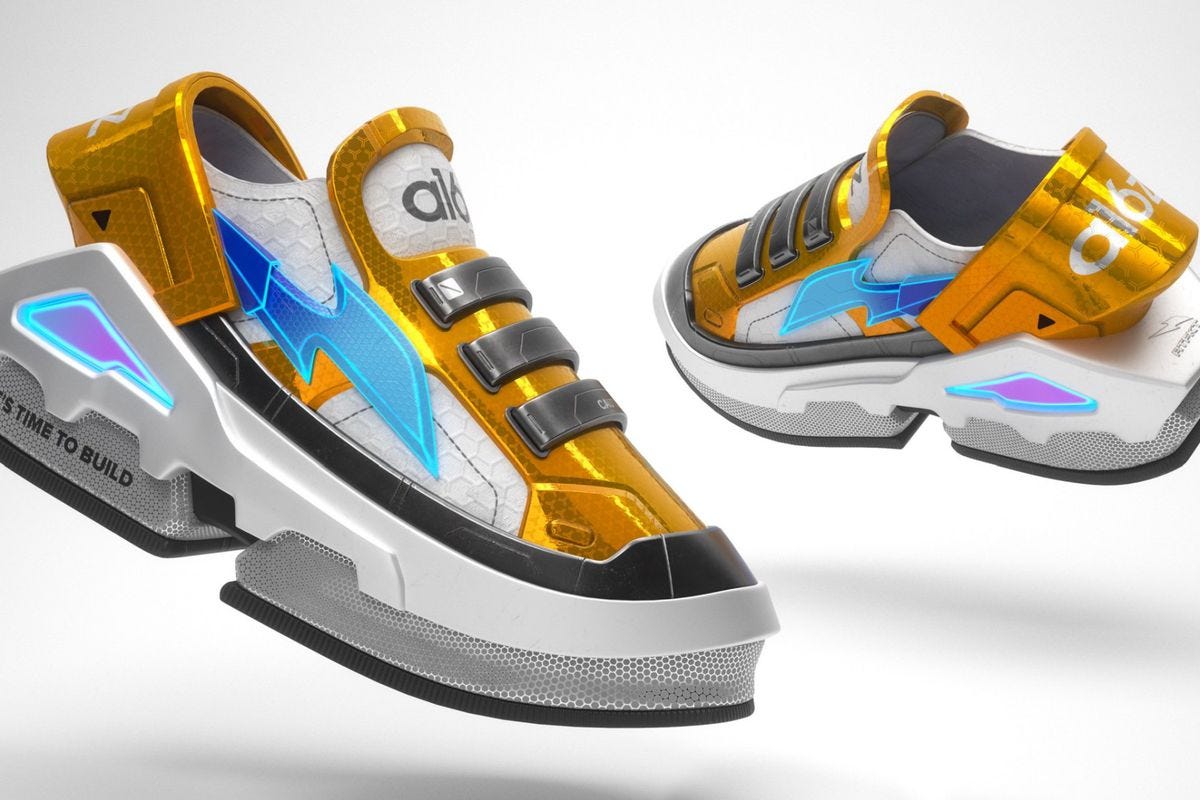 The global apparel giant is making further efforts to enter the metaverse. The Oregon-based business has already registered several trademarks in the past, indicating its intention to create and market virtual Nike-branded footwear and clothes, but its most recent application revealed the clothing giant is interested in a "video game integration" of NFTs.
According to the application, Nike wants to patent a system that would enable the display of virtual items in video games, such as avatars, pets, digital footwear, clothing, and headgear. According to the document, Nike intends to sell the actual footwear and apparel represented by the NFTs.
Nike's purpose-built metaverse environment, Nikeland, uses the Roblox platform to connect and mingle with its users, participate in contests, and offer various brand experiences. The new patent suggests that players with the right motivation might buy Nike shoes with a particularly branded NFT for their videogame characters. Maybe these shoe NFTs would be available to buy in games like the FIFA and Madden franchises.
When it comes to companies showing how a "sell the lifestyle" ethos can be applied to both the online and offline worlds, Nike is setting the bar high. Notably, the filing explains there "exists a need for a retailer to more directly influence and control the nature and ultimate supply of digital objects within this virtual market" to prevent counterfeit goods from being sold.
Last December, Nike purchased RTFKT Studios, a producer of "next-generation" NFT collectibles, demonstrating how optimistic it was about the idea of NFTs. Knowing that the studio could sell 600 pairs of NFT sneakers in just six minutes for a total of $3.1 million makes it easy to see its appeal to the sportswear maker.
Given that recent studies suggest a sharp decline in NFT sales, the timing of this patent application is also quite intriguing. Despite these findings, Nike is still undaunted and believes a market exists for their particular product.
Nexo Eyes Acquisition of Crypto Lender Vauld
Nexo, a cryptocurrency lender, intends to acquire Vauld. According to co-founder Antoni Trenchev, Nexo is putting Singapore-based Vauld through a 60-day due diligence procedure.
Following a $2 trillion collapse in the value of digital assets, Vauld became the latest among several crypto lenders to take drastic measures to stay afloat. Stating "financial issues," Vauld announced on Monday that it had halted withdrawals, trading, and deposits on its platform and was in contact with potential investors.
London-based Nexo said it would purchase 100 per cent of Vauld and "reorganise its future operations with the aim to accelerate its deeper presence in Asia." It did not specify a closing date for the deal.
"Our most important task now is verifying whether a Nexo-led overhaul can see the firm thrive again and whether it can be profitable within our business model and company culture," Antoni Trenchev, Nexo's Managing Partner.
Vauld was founded in 2018 and offers consumers a centralised platform through which they may purchase, lend, borrow, and exchange cryptocurrencies. The business has received $27 million in funding from backers like Pantera Capital, Coinbase Ventures, and Valar Ventures. According to the company, withdrawals totalling $197.7 million have been made since June 12. Crypto lenders of various sizes have been caught up in the market's rapid decline; others, like Vauld, have frozen withdrawals just weeks after assuring clients that their operation was stable.
Regulators worldwide are taking action to strengthen barriers after taking note of the difficulties faced by crypto companies. After Vauld's remark, Singapore's central bank indicated it was investigating new crypto legislation to safeguard consumers.
Lamborghini-backed motor GT team adopts NFT authentication for car parts
The Vincenzo Sospiri Racing Lamborghini Squadra Corse GT team stated on Tuesday that it would start using non-fungible tokens (NFTs) to certify and authenticate manufacturer auto parts.
"We know that provenance, accountability and quality control are key challenges for superbrands wanting to protect their IP, and we believe that NFT utility can help create more trust and transparency for brands and their fans," said Boris Ejsymont, chief business officer for Go2NFT.
The action is a part of a pilot programme by Go2NFT, a company that specialises in developing corporate NFTs for companies. The team claims this will provide customers peace of mind when buying branded goods.
The company stated that the rollout might be expanded to certify goods and other official products. The blockchain ecosystem Skey Network invested $5 million in it in March. In 2022, the worlds of motorsport and cryptocurrency have already collided. In February, the cryptocurrency trading platform Bybit announced a $150 million collaboration with Formula 1 racing team Red Bull Racing.
Aston Martin's Formula 1 team and Crypto.com joined together in March. The exchange will have adverts on the company's F1 cars as part of the agreement. Aston Martin CEO Jefferson Slack stated that the action enables the automaker to comprehend the cryptocurrency market better.