Discover more from Token Dispatch
Your daily new frontier-tech dispatch on blockchain and artificial intelligence. Handpicked and crafted with love by human bots 🤟
Over 12,000 subscribers
Move-to-Earn app Stepn teams up with Atlético de Madrid for NFT sneaker collection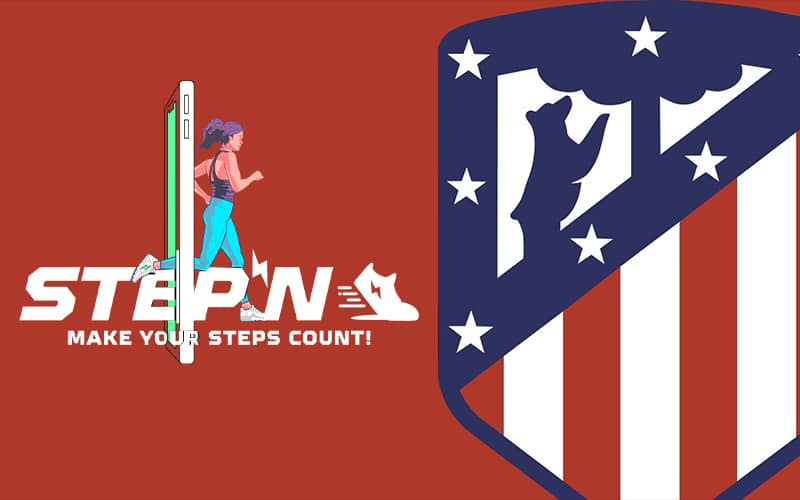 Launched in December 2021, STEPN is a blockchain-based fitness app that launched the so-called "move-to-earn" sector where users earn cryptocurrency for outdoor activities such as walking, jogging and running. What's the catch? Well, you need to buy an expensive NFT sneaker, to begin with.
The app is now stepping up its game with its new partnership with the Spanish soccer team Atlético de Madrid. Stepn has teamed up with the soccer club and crypto exchange Whalefin to release a new collection of 1,001 soccer boot NFTs in Stepn's running app.
Stepn wants to "connect the world of exercise to the Web3 space and provide tangible, real-world rewards for global fans."
This collection will include 1,001 Atlético de Madrid NFT shoes. Each falls into one of three different groups:
Common(850): themed around the club's national and international titles

Uncommon(140): Inspired by the club's stadium

Rare(11): Based on the starting lineup
The first Atlético Madrid drop  called 'Genesis Collection' consists of 200 sneakers.
The utilities? Exclusive access to physical Atlético de Madrid merchandise, tickets to see the team play live at the Cívitas Metropolitano, WhaleFin airdrops and every NFT owner is automatically entered into a prize draw for a holiday and hotel accommodation. What more do we want?
Here's more: Holders of uncommon boots receive the club's official shirt, while holders of rare boots will receive autographed shirts.
Such offline benefits have never been available with a STEPN Genesis collection before.
Canadian crypto exchanges impose an annual buy limit for some Altcoins
Bitbuy and Newton, two crypto exchanges based in Canada, have introduced a 30,000 Canadian dollars annual "buy limit" for "restricted coins" for their users based in Ontario in order to "protect consumers" amid tightened regulations.
This is to help promote a word of caution on behalf of crypto platforms amidst an ongoing global crypto downturn that has cost investors millions of dollars in lost wealth.
Things to note:
The restrictions exclude the popular crypto coins, including the likes of Bitcoin (BTC), Ethereum (ETH), Bitcoin Cash (BCH) and Litecoin (LTC).

British Columbia, Alberta, Manitoba, and Quebec customers won't face such limits.

The net purchase limit will be reset every 12 months.
The buy limits coincide with the crypto platform's official registration as a "restricted dealer" in the province of Ontario, which means that they are now subject to the rules established by the Ontario Securities Commission.
Australia unveils plans for crypto regulations
Australian treasury announced a multi-step plan to create a crypto regulatory framework with the goal of keeping practices up to date and protecting consumers.
"The previous government dabbled in crypto asset regulation but prematurely jumped straight to options without first understanding what was being regulated. The Albanese Government is taking a more serious approach to work out what is in the ecosystem and what risks need to be looked at first," said Jim Chalmers, Australia's Treasurer.
Australia wants to do what no other countries have done; in 2022, the treasury will prioritize 'token mapping' work to identify how crypto assets and related services should be regulated.
Token mapping entails identifying the characteristics of each digital asset token in Australia, its type of crypto asset, underlying code, and any other distinctive technological feature.