Discover more from Token Dispatch
Your daily new frontier-tech dispatch on blockchain and artificial intelligence. Handpicked and crafted with love by human bots 🤟
Over 12,000 subscribers
Binance launches $500 million fund to support the crypto mining industry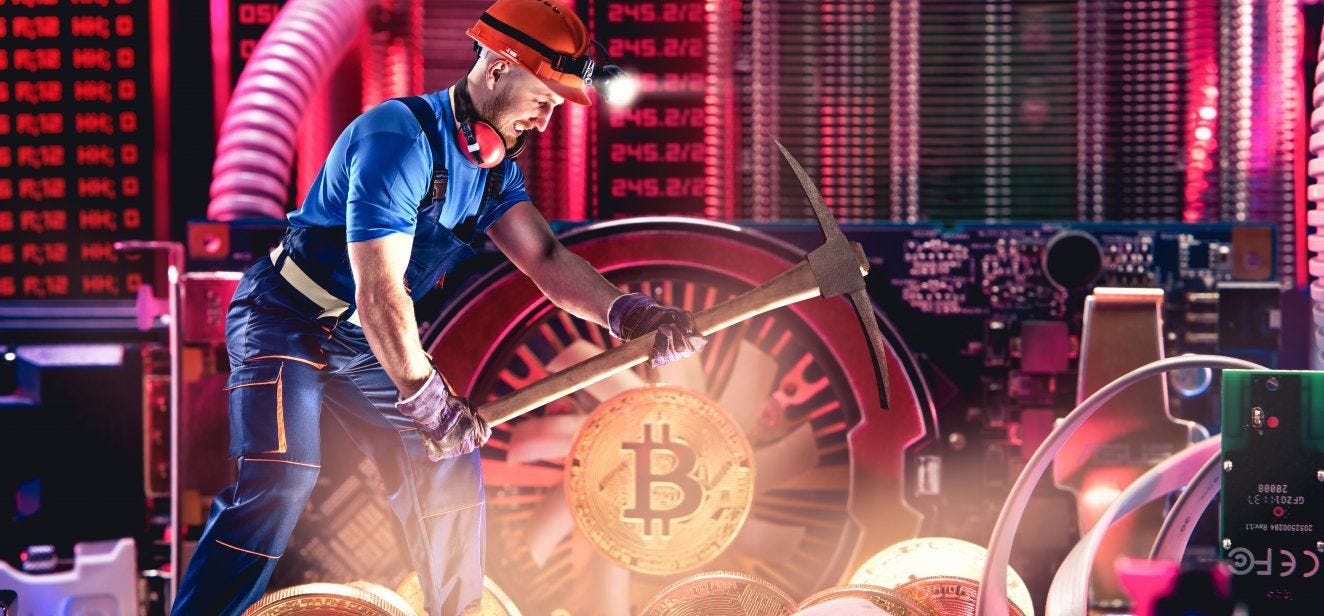 With the market downturn and Ethereum's shift to a Proof-of-Stake consensus mechanism from a Proof-of-Work mechanism, crypto miners are having a challenging time in the space.
Now, Binance Pool has decided to make things a bit easier for them. The mining subsidiary of Binance has launched a $500 million lending project to support Bitcoin (BTC) mining industry.
Binance's pool will lend to public and private "blue-chip" Bitcoin crypto miners and digital asset infrastructure firms. Before making the loan, the company will consider a wide range of metrics, and the loans will be made available to those who could back their bids with physical or digital assets.
Here are some important things:
The loans would span between an 18 to 24-month period, with interest rates ranging from 5 to 10%.

Binance will evaluate the borrower's creditworthiness by examining mining performance, power, and security quantity.

Binance did not specify the maximum amount of a single loan, referring to each applicant's situation specifics.

Binance is also launching its own cloud mining products, where users can mine cryptocurrencies without their own hardware or software.

Cloud mining hash power would be purchased directly from Bitcoin mining and digital infrastructure providers."
The criteria to be a "blue-chip" borrower:
"One of the requirements is that the applicant must be classified as a Binance VIP user and connect at least 500 PH/s to the Binance Pool for a minimum of 24 months after the loan is issued." Says a Binance spokesperson.
Budweiser to turn FIFA World Cup scoreboards into NFTs
According to a recent tweet from Budweiser, its NFT line, Budverse, has launched a collection for the FIFA World Cup.
The nft collection consists of digital scoreboards where fans can follow their team throughout the World Cup, which is sold for $100.
Budweiser and FIFA World Cup hope to transform fan interaction by incorporating NFTs into the festive atmosphere of the game. They claim that  Football fans will have an unrivalled World Cup experience with the Budverse x FIFA World CupTM The Live Scoreboard NFT, which includes winning a trip to the FIFA world cup championships in Doha, access to a Discord server just for holders, and a "Budweiser Football merch kit" that can be redeemed after purchase.
Not just Budweiser but other drinks have found their way into NFTs. In December, Pepsi introduced its Mic Drop NFTs. Anheuser-Busch also owns Bud Light,  which debuted its first collection in January.
Mango DAO to give $47M and settle without Pressing Charges as a counteroffer

The hacker who stole $100 million in crypto from the Mango Markets platform earlier this week has been offered a deal by Mango DAO to escape prosecution and clear the debt. The DAO has promised the hacker a bug reward of $47 million. Thus, the hacker would have to return tokens valued at $67 million.
This is in continuation of the story we discussed here, where the attacker used a vulnerability in the Mango Markets Solana DeFi exchange to steal more than $100 million. The hacker temporarily increased the value of their collateral and then took out loans from the Mango Treasury
"Within 12 hours of the proposal opening, you shall send back the assets other than USDC, MSOL, MNGO, and SOL as a show of good faith," reads the counteroffer. "The remaining assets shall be sent within 12 hours once the vote is complete and passes," the community wrote in its proposal." The community's counteroffer has not yet received a response from the exploiter.