Discover more from Token Dispatch
Your daily new frontier-tech dispatch on blockchain and artificial intelligence. Handpicked and crafted with love by human bots 🤟
Over 12,000 subscribers
What are the US GAO's policy options for implementing blockchain tech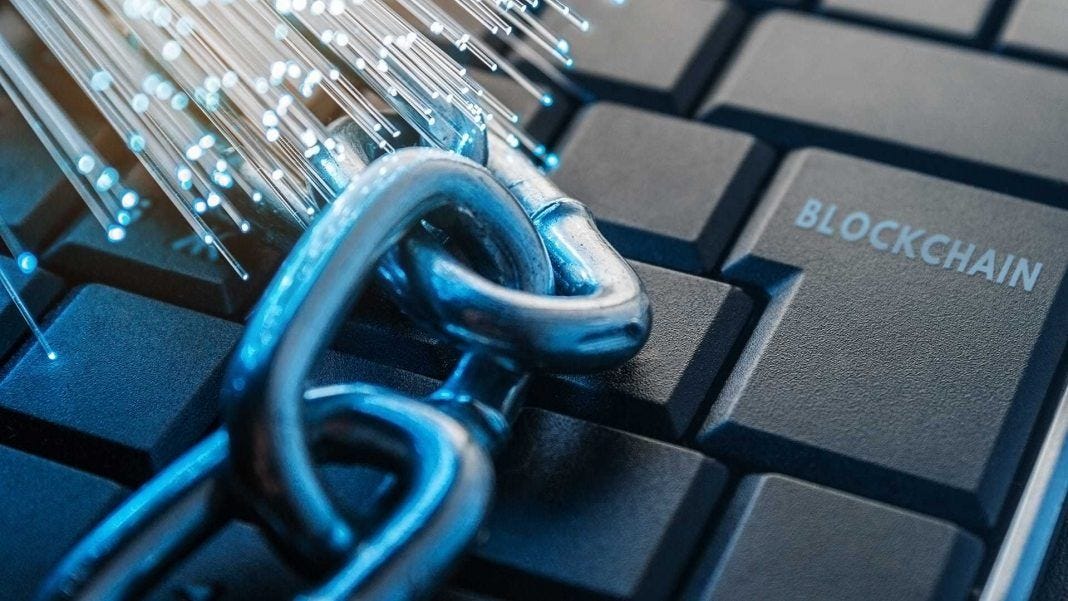 By this time, We've all realized that the advantages of blockchain and distributed ledgers aren't only restricted to cryptocurrencies. When used wisely, it can be used in any sector. Blockchain technology, for instance, has the potential to transform government activities by providing new ways to organize operations and handle data.
Government agencies are exploring and testing blockchain applications for payments, supply chain, identity management, secure data sharing, and more, which is fueling interest in the technology.
The number one challenge that each government faces is earning citizens' trust. And the much talked about "privacy concerns" that arise from time to time as citizens lack confidence in governments' ability to keep their data safe. On the other hand, governments are appealing targets for hackers since they are society's primary record keeper.
Blockchain's superpower and relative advantage over conventional transaction and information processing tools and technologies is the ability to strengthen trust. Blockchain's unique blend of encryption and distributed networking creates a tamper-resistant, permanent ledger with confirmed and validated transactions, laying the groundwork for governments, citizens, and corporations to trust one another.
Transparency through decentralization is a crucial characteristic of blockchain-based solutions, allowing all participants to see and verify data. Sweden, Estonia, and Georgia are experimenting with blockchain-based land registries, allowing different parties to keep secure registry copies. Blockchain can help to protect sensitive data while also increasing efficiency. The technology has the potential to eliminate redundancy, streamline operations, minimize audit burden, improve security, and maintain data integrity.
The United States is exploring much on blockchain technology and its applications. The US Government Accountability Office (GAO) has now supplied Congress with four blockchain policy options. The recommendations are intended to help policymakers and to make use of blockchain technology. As a result, the benefits will increase while the challenges will decrease.
Despite noting concerns about adding new hurdles in tackling problems connected to traditional systems, the GAO's technology review recognized the potential of blockchain technology in improving a variety of financial and non-financial applications. Uncertain benefits, data reliability, and legal compliance are among the problems identified in the study.
The GAO suggested four policy changes to make the decision-making process for widespread blockchain implementation easier:
Standards: Implementations of consensus mechanisms and establishing internationally recognized standards

Security: By establishing standards, GAD hopes to address interoperability and data security issues.

Oversight: Help with legal and regulatory uncertainty and regulatory arbitrage.

Educational materials: The distribution of educational materials to address issues such as a lack of understanding and ambiguous benefits and costs.

Appropriate uses: addressing difficulties such as financial system risks and uncertain benefits and costs
The goal of the GAO is to help policymakers, including the congress and federal agencies, decide on the appropriate level of blockchain implementation. The GAO report also highlighted a number of non-financial uses of blockchain technology.
All we know is that, as blockchain technology improves, we may expect new and previously unimagined government uses, ultimately boosting citizen confidence, security, and efficiency.
African Digital Art Network Launches Nandi NFT Marketplace on Celo
By introducing the NFT marketplace Nandi, the African Digital Art Network, a global group of Black digital artists, is taking its first steps into Web3.
The new website promises to provide a forum for Black artists and creators to promote their work while also allowing them to gain financially from Web3 across the African diaspora.
The platform was introduced by the African Digital Art Network earlier this month during the AfricaNXT conference in Lagos, Nigeria. Chinedu Enekwe, a co-founder of the African Digital Art Network, co-founded the Nandi NFT Marketplace.
Black artists and innovators have a long history of being unable to profit from their work. Many are pushed into unethical contracts or unintentionally signing away their intellectual property rights. To combat this, they're also introducing the Nandi Cowry community, which Enekwe describes as a "global network of cultural leaders, tastemakers, and producers" in addition to the NFT marketplace.
The community will be represented with a collection of 10,000 NFTs designed by Johannesburg-based artist Sindiso "R!OT" Nyoni and minted on the Celo proof-of-stake blockchain. The NFTs, according to Enekwe, will have three degrees of membership: Tribe, Chief, and Founding. The Celo stablecoin, CUSD, will be used to price each tier, with prices ranging from $25 to $10,000.
And while building a marketplace may be a good start, Enekwe adds, it's "not the solution. What is the solution is having opportunities through our studio to work through us with brands and other creators—being able to highlight the best Black creators."
Cool Cats Ethereum NFT Project Signs With CAA for Media, Licensing Push
The creators of Ethereum NFT project Cool Cats have signed great representation as they investigate ways to expand the brand into other industries, following in the footsteps of ventures like the Bored Ape Yacht Club, CryptoPunks, and World of Women.
The creators of Cool Cats have struck an agreement with Creative Artists Agency (CAA) to look into possible licencing and merchandising opportunities, such as animation content, brand deals, publishing, and events.
"The world that we're building is full of imagination and full of just things to explore," artist Colin "Clon" Egan told The Hollywood Reporter. "It will be more of an experience, rather than just a JPEG."
Cool Cats debuted in July 2021 and received a surge of interest last fall, with a single NFT sale of almost $1.1 million in ETH and a partnership with Time magazine. According to CryptoSlam, the collection of 9,999 NFT photos has produced around $318 million in secondary transactions so far.
Cool Cats owners receive a non-exclusive right to use their photographs for various commercial uses, including product marketing and merchandise creation. As co-founder Evan Luza told The Hollywood Reporter, the creators of Cool Cats still retain the entire intellectual property and can utilise the photos.
Other NFT-related clients signed with CAA include 0xb1, a pseudonymous collector who wants to use his collection (which includes valuable Bored Apes) for marketing partnerships, and "Jenkins the Valet," a fictional character based on a Bored Ape NFT.