Discover more from Token Dispatch
Your daily new frontier-tech dispatch on blockchain and artificial intelligence. Handpicked and crafted with love by human bots 🤟
Over 12,000 subscribers
The Internet of Vehicles meets the blockchain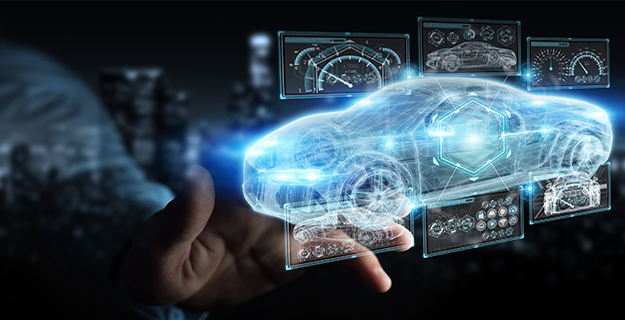 Is the Internet of Things (IoT) the next big thing in technology?
IoT can bring about a major shift in the way we work and live by improving the efficiency of things, and thus, it can offer a plethora of possibilities to minimise human efforts.
The Internet of Things brings different devices closer together to work conjointly. Automakers are heavily researching technology to increase security in increasingly connected vehicles.
The self-functioning automobiles of the future have long since made their way from our imaginations to the real world. As more manufacturers consider the industry's future, there are still far too many unsolved questions. For one thing, firms continue to focus just on their vehicles rather than the ecosystem they operate. Nonetheless, the introduction of blockchain as a feasible means of smoothly storing and communicating data is a potential addition to the equation.
Think what would it be like if every time you charged your vehicle, the action triggered a smart contract on the blockchain that transferred the right amount of money from your account to the charging station. You could do the same about the monthly parking fee, insurance, and any other financial transactions concerning your vehicle.
Driverless cars could instantly and accurately access critical traffic data by using blockchain's decentralised ledger. Autonomous vehicles can enhance their abilities to collect and communicate data from their surroundings. They can be continually aware of road conditions, their state, and the status of nearby vehicles.
The manufacturers are now teaming up to embed blockchain deep within the automobile's fabric. Brands like Ford and BMW are well on their way to incorporating blockchain into their manufacturing process.
Digital Infrastructure's DIMO is a decentralised software and hardware internet of things (IoT) platform that gives drivers the ownership of their vehicle data and allows them to negotiate for better services such as auto financing and insurance. Digital Infrastructure Inc. has raised $9 Million in a funding round to demonstrate that IoT could be the next big thing.
Digital Infrastructure Inc., raised $9 million in a funding round
Digital Infrastructure Inc, the developer of the DIMO platform, has raised $9 million in a funding round led by prominent crypto investment firm CoinFund. The funding round will enable Digital Infrastructure and its partner companies to open source the core software and launch a software development kit (SDK) for developers creating network apps.
Other participants in the round included Variant Fund, Slow Ventures, hedge fund manager Bill Ackman's Table Management, and Rick Wagoner, the former CEO of General Motors.
Digital Infrastructure Inc. has seen remarkable traction since launching App.Dimo.Zone in December 2021: over 17,000 vehicles have been added, demand from over 700 fleets has increased, and dozens of mobility services providers have begun to build on the platform.
"Empowering users to own their data is a powerful use for Web 3 technologies, and the network is designed around a positive feedback loop that redraws stakeholder lines and rewards users in more productive ways," said Alex Felix, managing director and CIO of CoinFund.
Russian Government and Central Bank Take Opposing Views on Crypto
The Russian government and central bank have opposing viewpoints on the legality of cryptocurrency and are striving to reach a consensus. The administration argues that regulating cryptocurrency will increase foreign investment and better oversee the market, but the central bank says there are too many hazards.
According to a report by Bloomberg, Russia's Finance Minister Anton Siluanov and Prime Minister Mikhail Mishustin are failing to reach a consensus on the cryptocurrency asset class. Siluanov believes that reducing the confusion surrounding cryptocurrency will benefit the economy while allowing the government to keep track of the asset class. Many governments, including India, is taking this route.
"We need to create clear and transparent rules for the participation of citizens and businesses in the financial instruments of the crypto market. Clear regulation excludes the possibility of a parallel financial system appearing." said Deputy Finance Minister Alexey Moiseev
On the other hand, the Russian central bank is particular about its opposition to cryptocurrency and is hoping that the government will alter its mind. It's uncertain whether this will happen, but it's unlikely considering how other countries are moving forward. Because of the decentralised nature of the crypto market, banning it is hard, and governments are attempting to profit from it. They can establish tax standards traceability systems and foster job growth by regulating the market.
Mastercard expands consulting with crypto-dedicated practices.
Mastercard focuses on banks and merchants who require assistance in implementing crypto-enabled technology and nonfungible tokens (NFTs).
Mastercard has revealed that it is extending its consultancy business with crypto-focused practices as part of its ambition to get a foothold in the crypto industry.
Mastercard's Data & Services President Raj Seshadri said in the statement that the financial institution would continue to assist clients in navigating the ever-changing world of finance, as well as identifying difficulties and anticipating what's next. It has announced that it will hire around 500 cryptocurrency specialists this year.
The firm's consulting services are aimed at banks and merchants looking for help with cryptocurrency adoption. This includes assisting in developing crypto-enabled loyalty programmes and establishing crypto and NFT integration strategies. In addition, Mastercard will use its ties with "digitally native organisations" to provide crypto solutions and assist businesses in entering new markets.
Furthermore, the international financial organisation concentrates on aiding central banks as they investigate the formation of central bank digital currencies (CBDCs). Before establishing their CBDCs, central banks can use Mastercard's testing platform to conduct research, testing, and consulting with experts in payment systems, regulation, and governance. Mastercard is trying to get ahead in the crypto game. It recently teamed with Coinbase to allow non-crypto customers to buy NFTs with their credit cards instead of setting up a wallet and purchasing Ethereum (ETH). For crypto newbies who wish to use their money, acquiring NFTs on the Coinbase NFT marketplace has never been easier.