Discover more from Token Dispatch
Your daily new frontier-tech dispatch on blockchain and artificial intelligence. Handpicked and crafted with love by human bots 🤟
Over 12,000 subscribers
VCs are betting big on Web3 and we are not surprised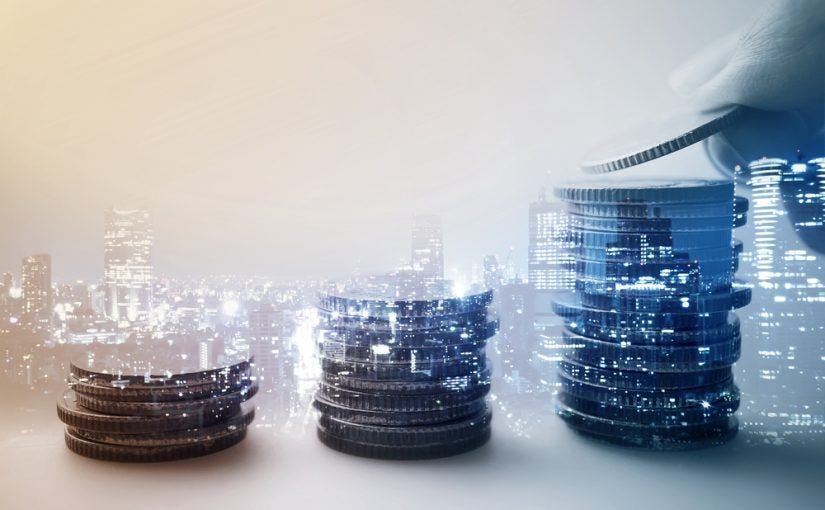 Web3, the next generation of the internet, continues to astonish investors with ever-increasing potential and inventory.
There was a frenzy of investment in Web3 last year. According to Forbes, VCs deployed $30B+ globally in 2021 into crypto startups. Despite the scepticism about Web3's long-term potential, venture capitalists are pouring money into the space.
FTX, a crypto derivatives exchange, raised $1 billion in funding; Custodian New York Digital Investment Group raised $1 billion; MoonPay raised $555 million in funding, and NFT platform Dapper Labs raised $350 million in funding, to name a few.
Investors have spent more than $3.8 billion into businesses in the field in 196 deals so far this year, breaking even with last year's record pace.
Just last month, two businesses announced massive investment rounds in less than 24 hours.
On Feb. 7, India-based Polygon Technology, a secondary scaling solution platform for the Ethereum blockchain, has raised $450 million in a funding round led by Sequoia Capital India at a reported $13 billion valuation.
That was followed the next day by San Francisco-based Alchemy, which has raised $200 million in a Series C-1 funding round led by Lightspeed and Silver Lake, resulting in a company valuation of $ 10.2 Billion. This happened less than four months since its previous Series C funding round that raised $250 in October.
We have witnessed business giants such as Facebook, which is now rebranded as "Meta", Twitter, Adidas, Nike, McDonald's and H & M entering the space, signaling the mainstream adoption of Web3. Most tech-focused VCs will be unable to ignore this asset class as web3 continues to grow at a rapid pace and governments begin to recognize crypto, minimizing the risk factor.
With more global venture firms looking into the field, funding in Web3 space could skyrocket next year.
Cake DeFi invests $100M in new venture arm targeting Web3 startups
According to a press statement, Cake DeFi, a crypto fintech platform located and licenced in Singapore with over $1 billion in managed customer assets, has put $100 million of its own capital into the new Cake DeFi Ventures (CDV) investment arm.
CDV is led by Cake DeFi's co-founder Dr Julian Hosp, Cake DeFi's CEO, and Cake DeFi's CTO, U-Zyn Chua. The project's main objective was to build the world's finest investment platform for DeFi and emerging alternative assets in Singapore.
"As an extension of our multiple blockchains support and having built up an R&D arm with cryptography, deep tech capability and specialization, investing in companies that bring synergies to Cake DeFi's core business will allow us to enhance our Web 3 offerings," said Chua in the press release
The CDV will invest in the metaverse, Web3, gaming, esports, and NFTs-related tech firms that will add value to Cake DeFi's main business. The firm focuses on Singapore startups and will also explore global investment opportunities.
Music Sharing Service LimeWire Is Back—As an NFT Marketplace
A prominent early-2000s peer-to-peer music sharing service is getting a second act. The new owners of LimeWire stated today that the long-dormant brand would be revived as an NFT marketplace, initially focusing on music and associated collectibles.
The founders, Paul and Julian Zehetmayr, are brothers and serial entrepreneurs who purchased the LimeWire brand last year to relaunch it to a new generation of digital listeners.
"We highly appreciate the strength and energy around the LimeWire brand and what it meant for a whole generation of people," they told, "and we could not be more excited to bring it back to life in the fast-moving world of digital collectibles, music, and entertainment."
The Zehetmayrs see the relaunch as an opportunity to change LimeWire's long-term narrative. Rather than allowing users to freely distribute songs as the old LimeWire did, the new LimeWire aims to assist artists by enabling them to sell NFTs that represent songs, providing consumers with a direct link to the musicians they support.
The new LimeWire marketplace aims for accessibility to attract a larger user base. In collaboration with Wyre, it will price NFTs in US dollars and accept credit cards, bank transfers, and other fiat currency payments.
Music NFTs are expected to be one of the following big things in the space. Some industry insiders believe that blockchain-backed assets like this can disrupt the traditional music industry. NFTs have been issued by artists such as 3LAU, Nas, Kings of Leon, and Snoop Dogg, and in many cases, the owners receive royalties when the tracks are streamed.
VanEck Launches Crypto Mining ETF
VanEck's Digital Assets Mining ETF (DAM) debuted on Wednesday, providing investors with tailored exposure to companies involved in the crypto asset mining industry.
The exchange-traded fund will invest at least 80% of its total assets in stocks of crypto miners who earn at least 50% of their revenue from mining activities or related technology or have the capacity to do so. The fund will be based on the MVIS Digital Assets Mining Index and have a 0.5 per cent net expense ratio.
"Blockchains introduce transparency, efficiency and lower costs compared to traditional centralized databases and processes, but without miners, blockchain transactions cannot be verified and audited, making their role essential," VanEck Head of Product Management Ed Lopez said in a statement on Wednesday.
According to Lopez, at present, it's a "compelling time" for VanEck to start the fund because the crypto mining industry is still in its early phases of development, and he expects strong demand from investors for all forms of digital assets.
Miners, mining manufacturing firms, aspiring mining manufacturers, and a blockchain-focused bank are among the fund's top holdings. Riot Blockchain (RIOT) has the highest weighted at around 11 percent, followed by Hut 8 Mining (HUT) at 9.1 percent and Marathon Digital (MARA) at 8.3 percent.
VanEck also offers a futures-based bitcoin ETF, the Bitcoin Strategy ETF (XBTF), and a Digital Transformation ETF (DAPP), which were introduced in mid-November.