Discover more from Token Dispatch
Your daily new frontier-tech dispatch on blockchain and artificial intelligence. Handpicked and crafted with love by human bots 🤟
Over 12,000 subscribers
Walmart is silently venturing into metaverse and crypto.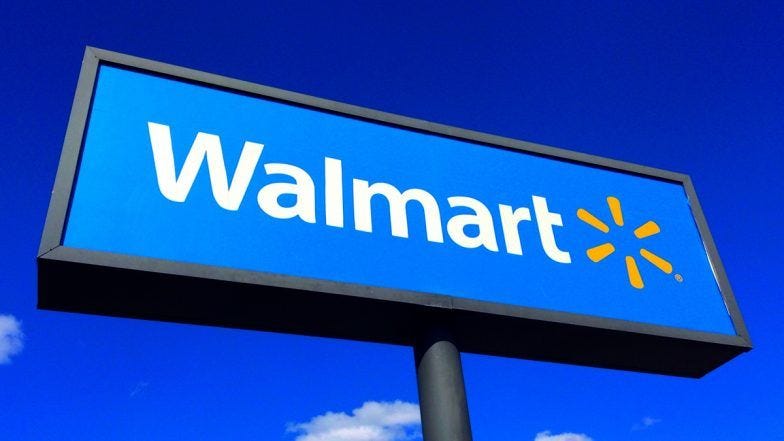 Walmart appears to be foraying into the Metaverse, with plans to launch its cryptocurrency and NFT collection.
Late last month, the big-box retailer filed several new trademarks indicating its intention to create and sell virtual items, such as electronics, home décor, toys, sporting goods, and personal care products. In a second filing, the company stated that it would provide customers with virtual currency and NFTs.

According to the U.S. Patent and Trademark Office, Walmart filed the applications on Dec. 30."We are testing new ideas all the time," the company said. "Some ideas become products or services that make it to customers. And some we test, iterate, and learn from."
Walmart began hosting Bitcoin ATMs in several of its U.S. locations in October.Many merchants are still reeling from being late to e-commerce, according to Frank Chaparro, director of crypto information services firm The Block, and they don't want to miss out on any chances in the Metaverse.
In September, the company fastened its seatbelt when an unintentional involvement in a cryptocurrency pump-and-dump operation. Scammers produced a fraudulent press release about Walmart embracing Litecoin, which temporarily pushed the price of the original altcoin rising before the retailer disproved the bogus announcement.
The company's decision to focus on cryptocurrency was expected. It began recruiting a bitcoin and blockchain expert in August. According to a recent Morning Consult survey, Walmart customers are more likely than the typical American to own Bitcoin.
Stay informed in just 5 minutes
Get a daily email that makes reading crypto news informative. Have fun keeping up and getting smarter.
The dispatch is sent in time zones at 8:30 am. Choose your preferenceEastern Time Zone (UTC-05:00)USTISTGMTSST
Subscribe
​