Discover more from Token Dispatch
Your daily new frontier-tech dispatch on blockchain and artificial intelligence. Handpicked and crafted with love by human bots 🤟
Over 12,000 subscribers
Yuga Labs buys Beeple's NFT startup WENEW Labs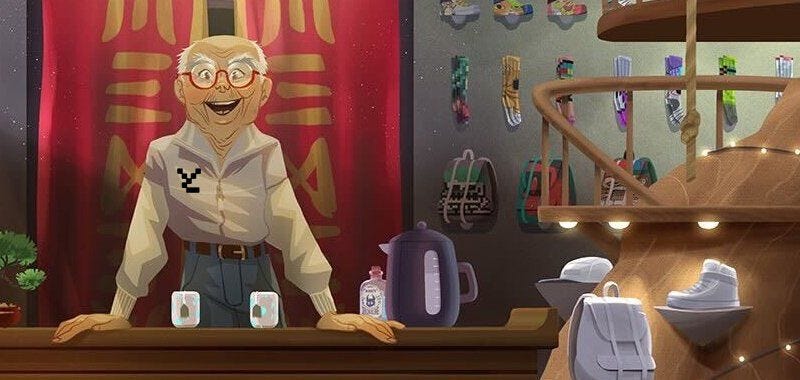 Yuga Labs welcomed Beeple's NFT startup WENEW Labs, and its flagship NFT collection, 10KTF, to its "Yugaverse."
WENEW, founded by Mike Winkelmann, aka Beeple, is an NFT powerhouse and Web3 ecosystem - known for its collaborations with biggies such as Louis Vuitton, Playboy, Wimbledon, Gucci, Puma, and others.
The company is also behind 10KTF, - an Ethereum NFT project centred on a fictional tailor who creates digital apparel for a variety of high-value NFTs such as BAYC, Moonbirds, and others.
Now it looks like the whole team is moving to the Yugaverse now. WENEW co-founder and former CEO Michael Figge will join Yuga's leadership team as Chief Content Officer, while Beeple will serve as an advisor, and over 20 WENEW employees will transfer to Yuga.
That's not all 10KTF NFT collection's world-renowned "digital artisan" Wagmi-san from Tokyo might also be included in Yuga Labs' upcoming Bored Ape-centric metaverse game, Otherside.
"We built this company with Storytelling at the forefront. Yuga's first-class contributions to story, experiences, and community were a huge inspiration. Their principles of openness inspired the interoperability of 10KTF. We're excited to join Yuga and continue building amazing things in NFTs and web3 together." Figge says.
What's up with Yuga Labs these days?
Yuga Labs has been aggressively expanding and actively trying to take over the NFT space for the past year. Some of the major milestones are:
Raised $450 million in a round led by Andreessen Horowitz, hitting a $4 billion valuation.

Acquired other popular NFT projects like CryptoPunks and Meebits.

Launched ApeCoin, a project inspired by its BAYC collection.

Created additional NFT collections, including Bored Ape Kennel Club (BAKC) and Mutant Ape Yacht Club (MAYC).
Bengaluru launches the world's first airport metaverse
To improve the traveller experience in India's silicon valley, Bangalore International Airport Limited (BIAL) partnered with Polygon, Amazon Web Service (AWS), and Intel India to build Metaport, the first airport metaverse.
Flyers utilizing the airport may dive into the metaverse experience by logging into blrmetaport.com, where the metaverse will include terminal T2. Users may experience online networking, shopping, and entertainment on the website.
For a while now, Polygon has actively pursued the creation of Web 3.0 experiences. With partnerships with well-known companies like Starbucks, Coca-Cola, and Instagram, Polygon is quickly becoming the go-to platform for such endeavours. JPMorgan carried out its first DeFi transaction and the first-ever cross-border tokenized FX transaction early this month using the Polygon blockchain.
PwC approved as joint provisional FTX liquidators
The Bahamas Supreme Court has authorised two PwC insolvency specialists to serve as interim liquidators for FTX's assets. A provisional liquidator is appointed to protect the firm's assets before a court hearing on its bankruptcy case; they do not distribute assets to creditors.
Last Thursday, the Securities Commission of the Bahamas halted FTX's registration and froze assets connected to the company while the exchange was still in disarray. To find out what caused the FTX's historic collapse, the Commission would consult with "other top supervisory bodies."
Last Friday, FTX filed for bankruptcy in the US, naming 134 of its affiliates and subsidiaries as companies also looking for protection from insolvency. According to a document submitted Monday, FTX may have more than a million creditors.